Meghan McCain's Remarks About The Vaccine Are Raising Eyebrows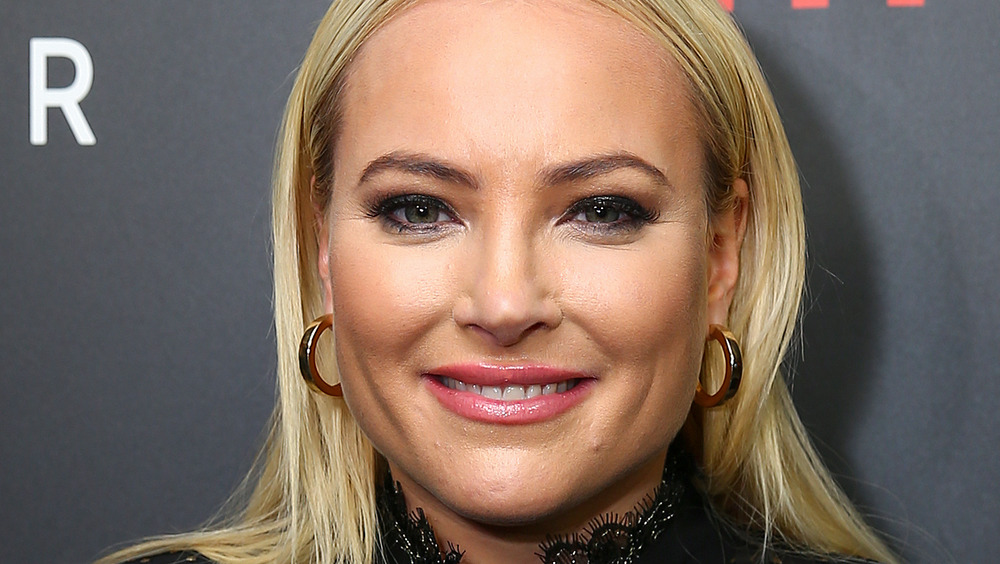 Tasos Katopodis/Getty Images
Meghan McCain is never one to shy away from expressing her opinions. However, The View co-host's recent comments about the COVID-19 vaccine have raised some eyebrows. 
Speaking on Wednesday, April 7, McCain and her The View cast-mates (Whoopi Goldberg, Joy Behar, Sunny Hostin, and Sara Haines) were debating the possibility of vaccine passports. Although McCain agreed that it's important that people receive the vaccine, she made a surprising claim that Democrats are the ones to blame for not convincing Republicans to get themselves vaccinated (via toofab). 
"I really don't believe that the White House and Democrats are doing a good job to get Republicans on board with getting vaccinated." Speaking on the ABC show (via YouTube), McCain continued, "I have always worried about the politics for worse for this country being involved in the pandemic and so much of this is political. And I think Republicans being screamed at that they're like dumb rednecks trying to be super-spreaders, of course they're not going to want to get the vaccine. I don't make the rules, this is just the world we're living in."
The View co-hosts hit back at Meghan McCain's claims
Meghan McCain went on to say that any vaccine-hesitant people in her life "haven't been moved by any of the arguments coming out of the White House." Citing the George W. Bush-introduced Patriot Act, she added, "Conservatives and Republicans, part of our DNA is questioning big government. It's questioning being told what to do. It's questioning our privacy." 
Per Decider, co-host Whoopi Goldberg disagreed with McCain's claims, stating that it shouldn't be up to the White House or Democrats to convince Republicans to get a potentially life-saving vaccine. Elsewhere, The View panelist Sara Haines also refuted McCain's argument regarding concerns over big government, making the point that men in government usually have no issues regulating women's bodies, so the COVID-19 vaccine rollout should be no different. 
Speaking on the ABC daytime show, Haines commented, "I cannot argue privacy on a public health issue like this, when I don't understand how the most private thing in my body -– my uterus -– seems to be open for business when it's convenient politically. So I will say that these passports are a great idea."