Why Brooklyn Decker's Latest Instagram Post Has The Internet Buzzing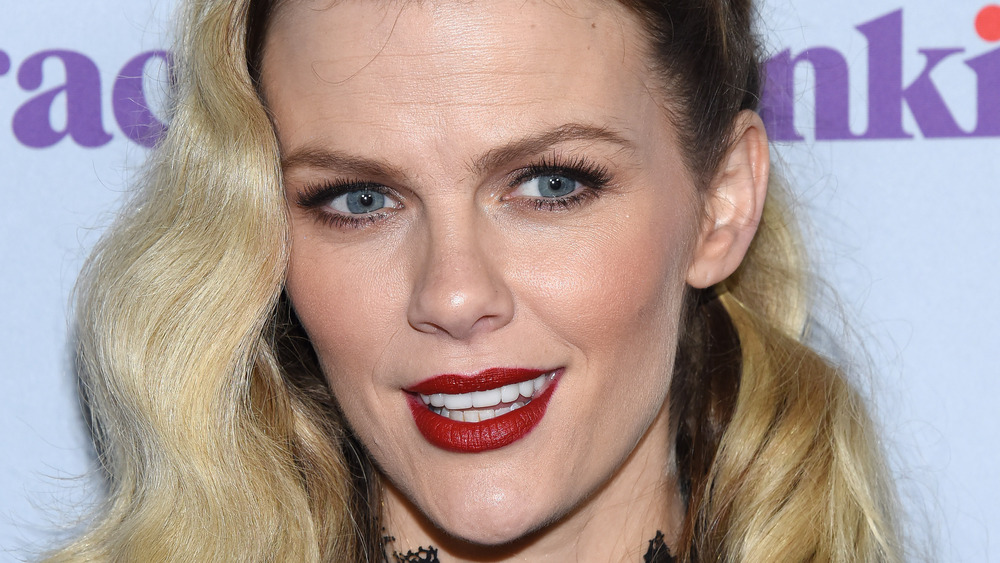 Shutterstock
When you think of Brooklyn Decker, you think of the blonde beauty as looking, well, pretty much perfect. But the actor recently shared that she is just like us, in that maintaining her appearance requires work. Nope, she doesn't always wake up like this! In fact, Decker shared a refreshingly candid photo of her hair when it's been a minute since she could get to the salon — gray roots and all (via Hollywood Life).
Posting to Instagram, the Just Go With It star captioned a makeup-free photo of herself, and featuring her uncolored roots, "Grays on grays on grays for days and I'm kinda digging 'em." Wait, Decker is going gray for good? Well, not exactly, with the star mom of two — she shares daughter Stevie and son Hank with her husband Andy Roddick — adding to her caption, "(To be clear, I'm getting it colored next week, I'm not ready for the full commitment... but I've certainly enjoyed it)" (via Us Weekly).
Fans quickly flooded Decker's post's comments section to react to her raw share.
Star friends and (most) fans of Brooklyn Decker love her gray hair share
In response to Decker's gray hair don't care photo, one of the star's 661,000 Instagram followers joked, "Hair tinsel!" Model and actress Molly Sims simply shared several raising hands and crying laughing emojis.
"You still look good girl," another fan praised Decker, while many followers noted that they too are embracing their gray hair — especiallly in a year with so many in quarantine and unable to visit the salon, or with the salon closed for a period of time.
Another follower shared gratitude for the post, and joked, "This just made me feel so much better, thank you ! Could you sport some wrinkles soon too?"
Of course, not everyone was on board with the star's photo, with one commenter bemoaning, "I can't even come close to dealing w Brooklyn Decker graying right now. Can this wait 10 or 20 years?" Indeed, Decker is only 33 years old, according to Hollywood Life. Perhaps this person would rather hear about how Decker's Grace and Frankie co-star Jane Fonda is embracing her gray hair at age 83?