Tony Bennett Reveals The Secret To His Stunning Voice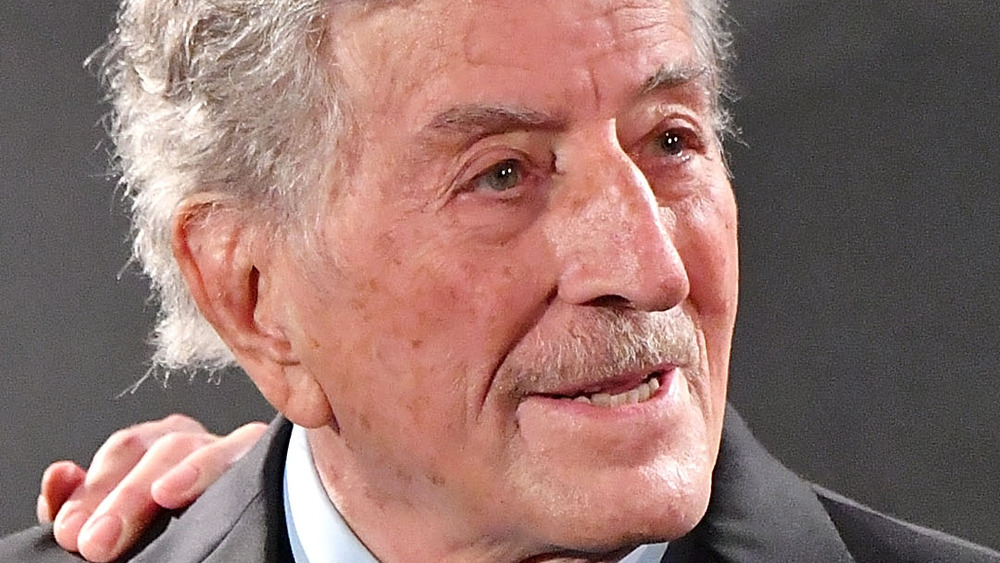 Mike Coppola/Getty Images
It is safe to say that Tony Bennett is a legend. To date, he has performed for eleven U.S. Presidents, is a U.S veteran, and is both an accomplished singer and painter (via Tony Bennett.com). The 94-year-old artist has so many years of experience under his belt, we hope he is falling asleep every night with the comfort of knowing he is absolutely a man of many achievements and longevity.
Born Anthony Dominick Benedetto in 1926, Bennett first started attracting attention as a singer before he took time off the serve in World War II. After returning home from battle, he was discovered by Bob Hope and eventually signed a deal with Columbia Records in the '50s (via PBS). Bennett's career has spanned over the decades and still continues today. The 18-time Grammy winner still knows how to warm up his pipes and woo audiences, and does so twice a week with pianist Lee Musiker (via the Daily Mail). So how does this senior legend continue to woo us? Luckily for us, Bennett is open to sharing the secrets to his stunning voice.
There are many factors helping keep Bennett's voice in top condition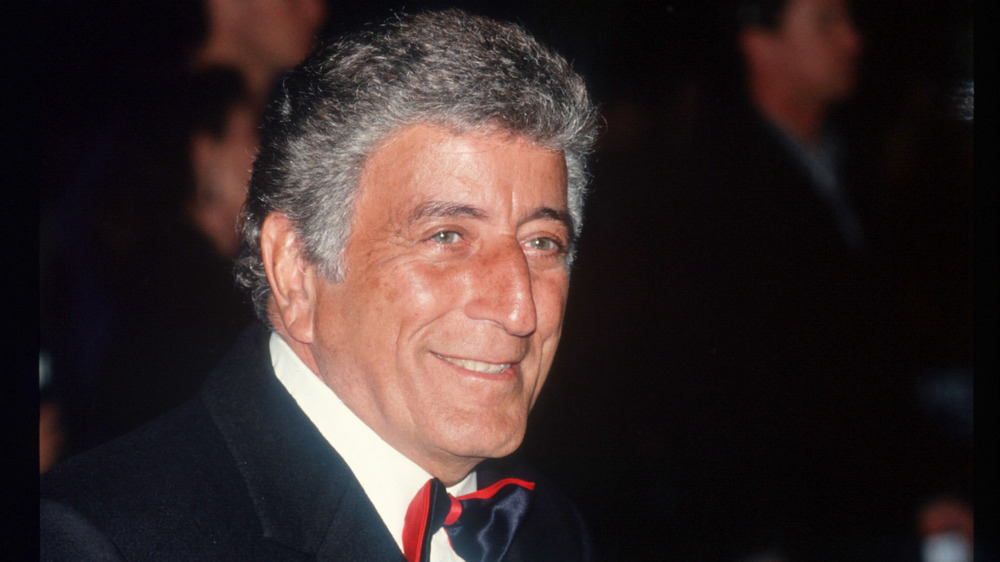 Steve Allen/Getty Images
When asked how he keeps his voice in remarkable condition, Bennett replied, "I learned the vocal practice of bel canto singing, which many opera singers use and it's a very good technique for keeping your voice in good shape," he shared. Adding, "I also have a wonderful wife, Susan, who makes sure that we eat very healthy foods and keep exercising, and I try to minimize stress as much as possible. I like to think positively and that keeps me going" (via Asbury Park Press NJ).
Recently, Bennett has revealed that he has been privately living with Alzheimer's since 2016 (via the Daily Mail). He credits bel canto singing, his wife, positivity, and a healthy lifestyle to keeping his voice in great shape. Fortunately, these also sound like excellent elements to have while battling this progressive disease as well. So cheers to you, Bennett. Keep doing what you are doing, as it appears to have worked well for you for so long now.