What We Know About Masters Of Flip's Kortney And Dave's Relationship Today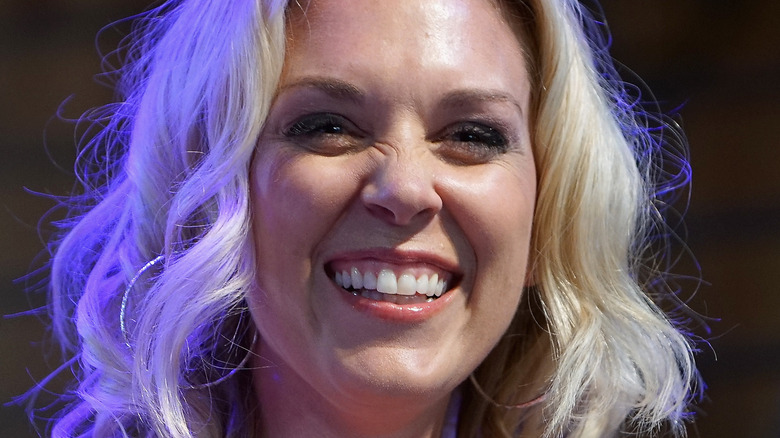 Anna Webber/Getty Images
If you're into all things real estate and design, you must know "Masters of Flip." The HGTV hit followed Dave and Kortney Wilson as they renovated houses in the Nashville area to resell them at the best profit margin. Both are native Canadians who left their home country to pursue a music career in Nashville, where they eventually met and fell in love. 
While their country music careers weren't as successful as they'd hoped, they dove into the real estate industry and found fame (via Amo Mama). Together they became an innovative house-flipping duo and turned their passion for home renovation into a career. According to HGTV, they flipped more than 50 houses together and are among the top real estate professionals in Nashville. While becoming successful alongside your partner is a dream come true, working with them onscreen can add pressure to the normal highs and lows of marriage.
Kortney and Dave Wilson have three children
After their music careers didn't work out, Dave and Kortney Wilson secured their first reality TV show, "Meet the Wilsons," in 2010. At the beginning of the series, the couple already had two sons, Jett and Sullivan, and they were in the process of adopting their only girl, Lennox. Despite being married for 18 years and co-authoring the book "Live Happy: The Best Ways to Make Your House a Home," which revealed their secrets to creating a perfect home and happy marriage (via Barnes & Noble), the couple announced their divorce in 2019.
"As most of you know, there is so much more to every story and ours is no different. What we want you to know, most of all, is that we have the utmost love and respect for one another," read an announcement on Kortney's Instagram.
HGTV Canada offered their support to the couple in a statement to ET Canada: "When it comes to matters related to their own family, we respect their privacy and honor any decision that works best for them and their children. Kortney and Dave will continue to appear on HGTV Canada."
Kortney and Dave Wilson seem to be on good terms today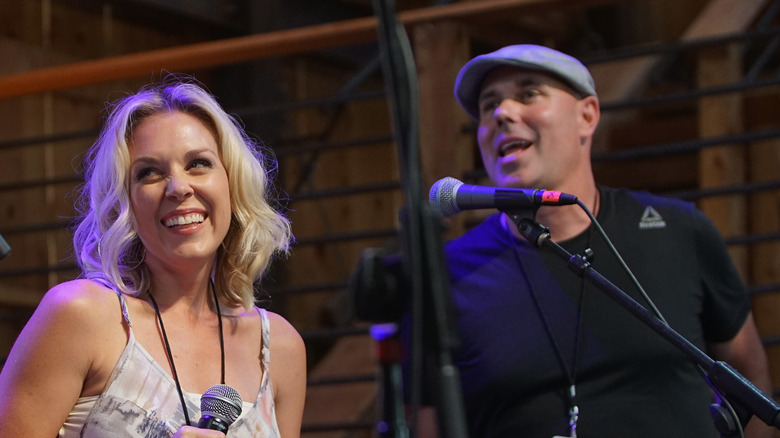 Anna Webber/Getty Images
According to The Netline, although Dave and Kortney split up, they returned to their beloved show. However, the series' name was changed from "Masters of Flip" to "Making it Home with Kortney and Dave." For unknown reasons, however, Dave left after just one season of the renamed show. Now, Kortney appears on "Making it Home with Kortney and Kenny" alongside Kenny Brain. While we don't know why Dave left the show, it appears that he and Kortney maintain a cordial relationship. Despite the divorce, Kortney Wilson sometimes posts family photos of them together, including one from Christmas 2020 on Instagram.
In June 2021, Kourtney shared a cute photo of her resting her head on an unidentified man, and fans started speculating she was dating someone new. Days later, she posted a photo of them holding hands and introduced him to her Instagram followers. "Friends, meet Ryan. Ryan, meet my friends," wrote the HGTV star on Instagram. Since then, Kortney has been sharing lots of selfies with her new beau. On the other hand, it doesn't seem like Dave is dating anyone (unless he's keeping it private), as most of his Instagram posts only show his black pugs or his children.