Khloé Kardashian Posts This Defiant Response After Photo Controversy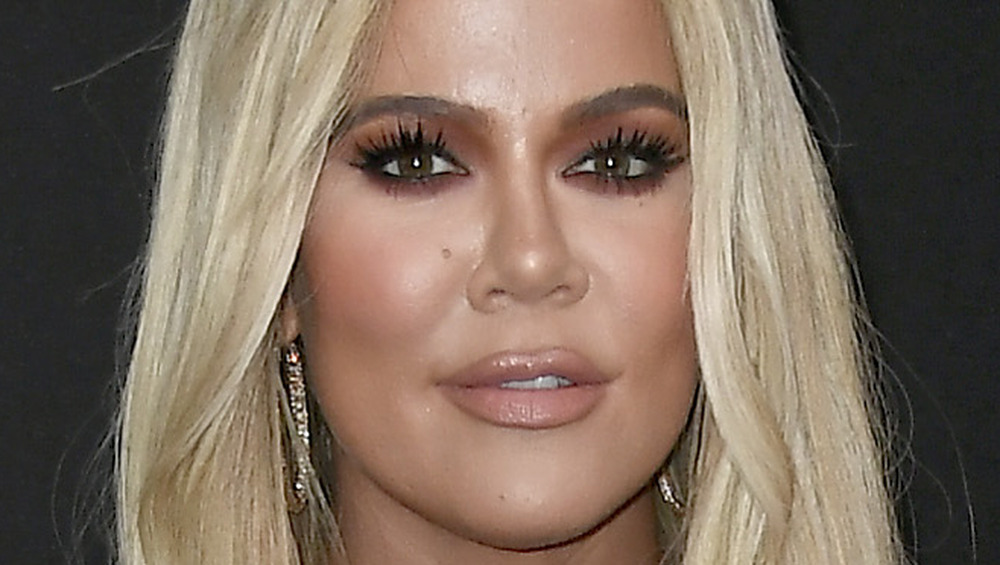 Frazer Harrison/Getty Images
Khloé Kardashian is known for her smoking hot body. The reality star has dedicated herself to her health and fitness over the past few years. She went as far as to host a series titled Revenge Body on E!, where she helped others get themselves in shape and live a healthier and happier lifestyle. Kardashian's trainer, Gunnar Peterson, has even gushed over how hard she works to obtain her killer curves. "Khloe's work ethic is second to none. There's no such thing as quit in her world. The drive, the determination, and the execution are something I wish I could bottle and pass out to people as they walked in the gym," Peterson told Women's Health. 
Kardashian has been very open about her fitness journey and often spills her secrets to success to her fans. In 2020, she admitted that she is very organized when it comes to her day, making sure to carve out time for exercise and to take care of her mental health. "For me it was a lifestyle change—it wasn't like, 'I'm going to lose 30 pounds in 30 days.' That's unrealistic, unsafe, and you're setting yourself up for failure," she said (via Byrdie). Now, Kardashian is speaking out about her body issues yet again after an unedited photo of her began to circulate on the internet.
Khloé Kardashian speaks out about photo controversy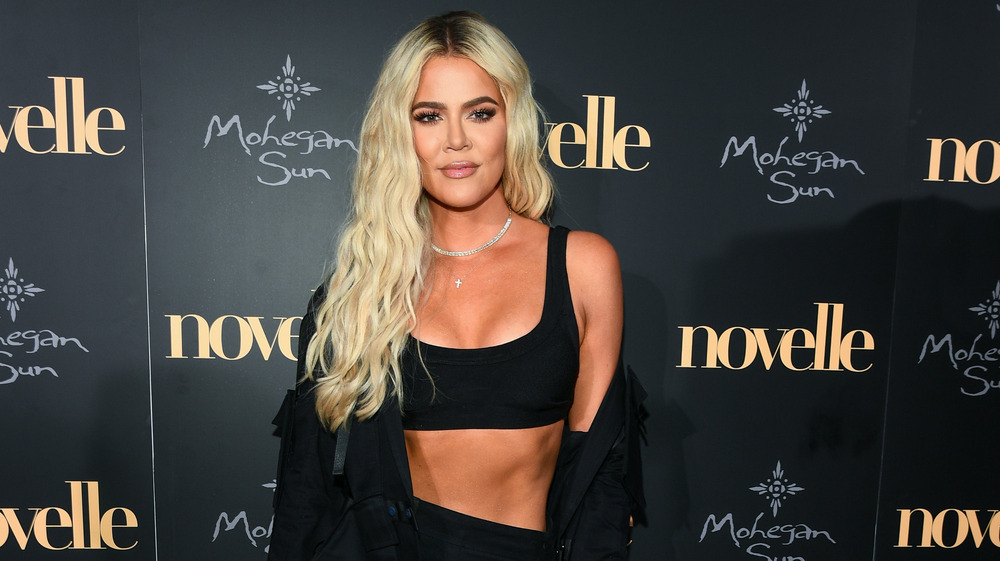 Dave Kotinsky/Getty Images
CNN reports that Khloé Kardashian's team recently scrambled to try to have an unedited photo of her scrubbed from the internet. The pic featured Kardashian wearing a bikini during a private family gathering. Tracy Romulus, chief marketing officer for KKW Brands told Page Six that the photo was posted without permission by one of Kardashian's assistants by mistake. "Khloé looks beautiful but it is within the right of the copyright owner to not want an image not intended to be published taken down," Romulus stated. After days of making headlines for being upset by the unedited snap, Kardashian took to social media to speak out on the situation. 
On Wednesday, Kardashian shared photos and a video of her "unretouched and unfiltered" body to her Instagram account, along with a lengthy statement about the previously published pic. "The photo that was posted this week was beautiful. But as someone who has struggled with body image her whole life, when someone takes a photo of you that isn't flattering in bad lighting or doesn't capture your body the way it is after working so hard to get it to this point – and then shares it to the world – you should have every right to ask for it not to be shared – regardless of who you are," she wrote, adding that she's been judged for her body her entire life, and is under "constant ridicule."