Are Sean And Megan From Marrying Millions Still Together?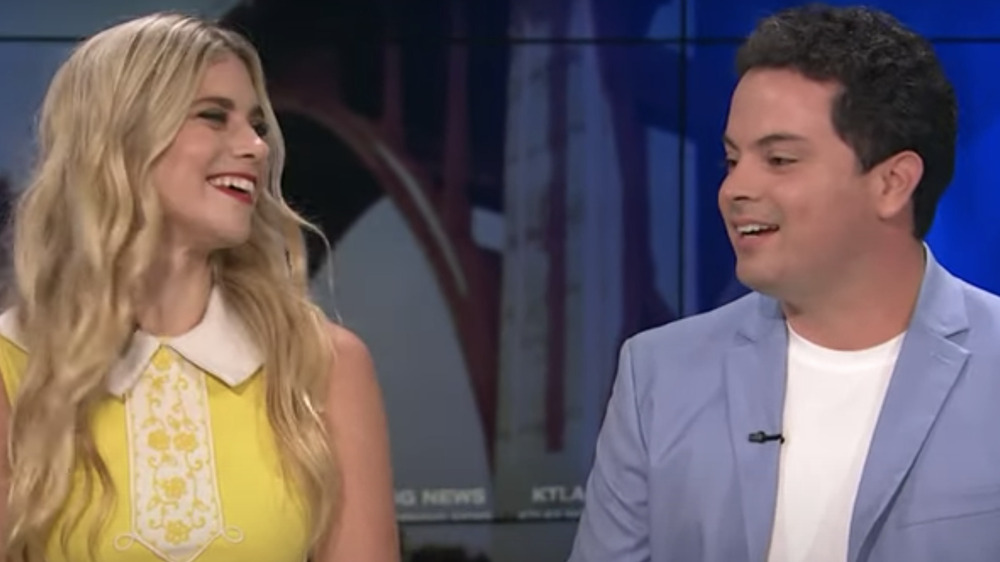 Youtube/KTLA5
If you're a fan of love stories like the ones in 90 Day Fiancé and Love Is Blind, you're probably familiar with Lifetime's Marrying Millions. The show follows couples where one partner is extremely wealthy and the other one isn't. But it's not all parties, luxury gifts, and fun. The lovers face several issues adapting to each other's realities and being accepted by their families, and in some cases, these struggles take a toll in their relationships. Sean Lourdes and Megan Thomas were one of those couples to receive backlash for their relationship. Lourdes, who has a net worth of $30 million, is President of Auge Media and founder of the Lourdes Foundation, which aims to empower children around the world (via The Cinemaholic). On the other hand, Thomas came from a working-class family in California, for which she received backlash from Sean's family, according to The Knot. Despite the adversity, the couple is still happily married and have a young son named Sean, who even has his own Instagram.
Megan didn't want to go out with Sean at first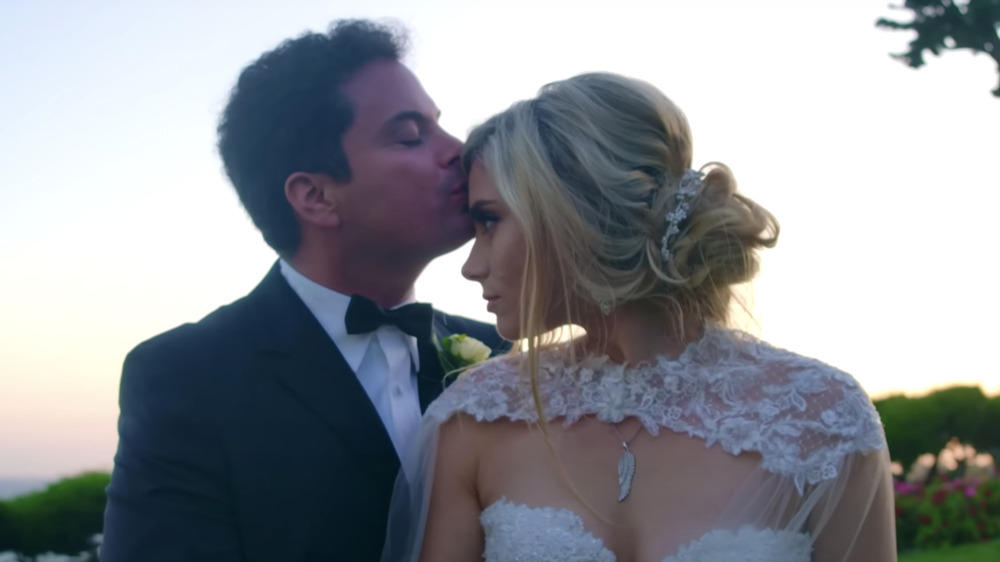 Youtube/Stavrovideo
When Thomas was pursuing her undergraduate studies at UCLA, she applied for a job at The Lourdes Foundation. "I was already super impressed by her resume — she was on the Dean's List at UCLA, was the Valedictorian of her high school, and was even signed with Elite Models, among other impressive accomplishments," Lourdes told The Knot. According to Lifetime, Thomas and Lourdes had a scheduled job interview, but Lourdes arrived 15 minutes late and Thomas had left already. After that, he looked for her online and spent a year and a half trying to win over her. Fast forward to their appearance in Marrying Millions, the couple got married on screen in July 2019 in an intimate wedding in Malibu (via Magnolia Event Design).
Thomas loves sharing about her relationship on social media and answering her fans questions about it. In an Instagram story on April 7th, Thomas admitted that her favorite thing about Lourdes is "how he can light up a room when he walks in and his positivity." Lourdes is also really open about their relationship, as shown in his Instagram bio, which shows a heart next to Thomas' Instagram handle. So, fear not — your favorite Marrying Millions couple is going strong and seems to be in a good place with their relationship.