What Tarek El Moussa And Christina Anstead Were Like Before The Fame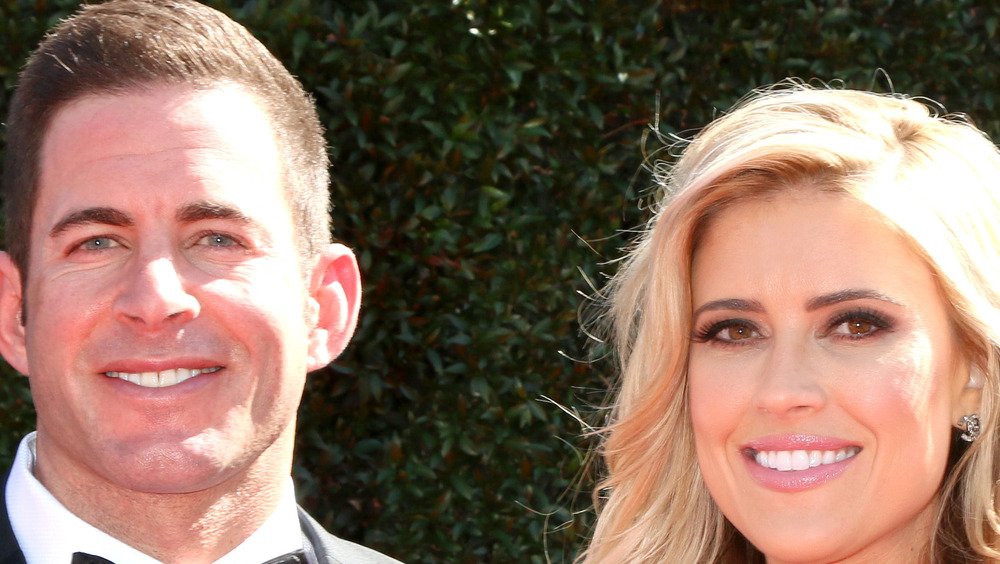 Shutterstock
Tarek El Moussa and Christina Anstead are two of the most famous faces in HGTV history. Their rise to the top of the home renovation world wasn't planned, like so many elements of the former couple's story.
El Moussa and Anstead first met while they were both working at the same insurance firm in California's Orange County. At first, things were just professional between the two since El Moussa was in another relationship. However, when it ended about a year later, he had his eyes on Anstead, who he'd been mentoring in how to master the business. 
In a August 2017 interview with Good Housekeeping, Anstead explained, "The day Tarek and I officially started dating, which was October 9, 2006, we moved in together." After they got together, they zoned in on becoming a power couple, working hard to rise to the top of the California real estate world. The two were dreaming big, but when the real estate market crash in 2008, it put a major speed bump in the road to their dreams.
The turn of fate almost stopped their rise before it started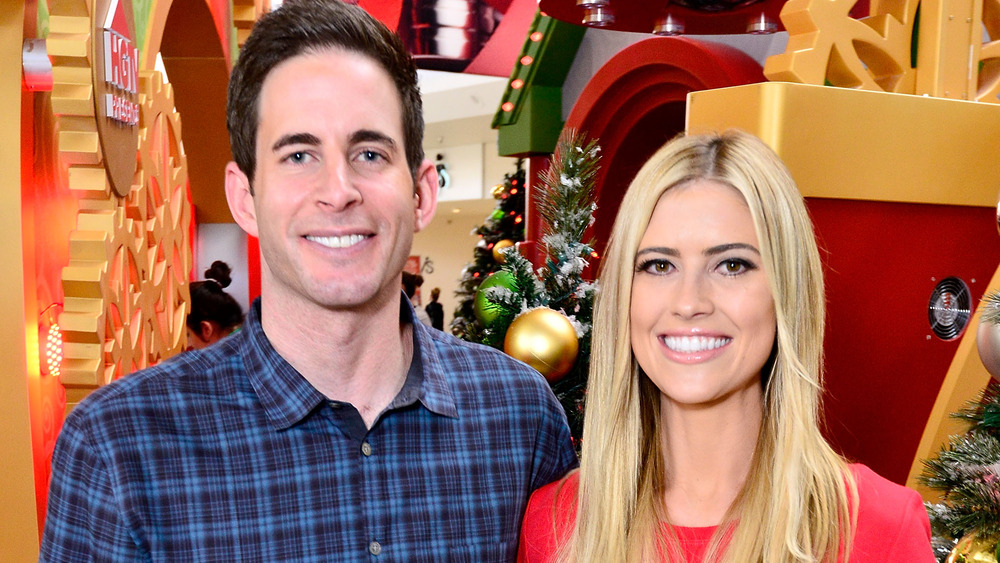 Jerod Harris/Getty Images
The stock market crash led the couple to move out of their Anaheim Hills home into a two-bedroom apartment with a roommate (via Good Housekeeping). 
Christina Anstead had briefly moved away from the real estate game, but was talking about a return to house flipping when a friend mentioned casting for a show called House Flippers. Anstead was seven months pregnant with their first child when they filmed their first footage in hopes of being cast.
Anstead recalled in a since-deleted Instagram caption celebrating Flip Or Flop's success, "I can still vividly picture making a pitch video for flip or flop in 2010. I was pregnant with Tay sitting on the couch in our San Clemente condo (with a home video camera on us) wondering what crazy idea Tarek was getting me into now. I was thinking no way will this go anywhere but whatever, I'm usually never not down to give something a shot."