Honey Boo Boo Lets Out Her Feelings About Mama June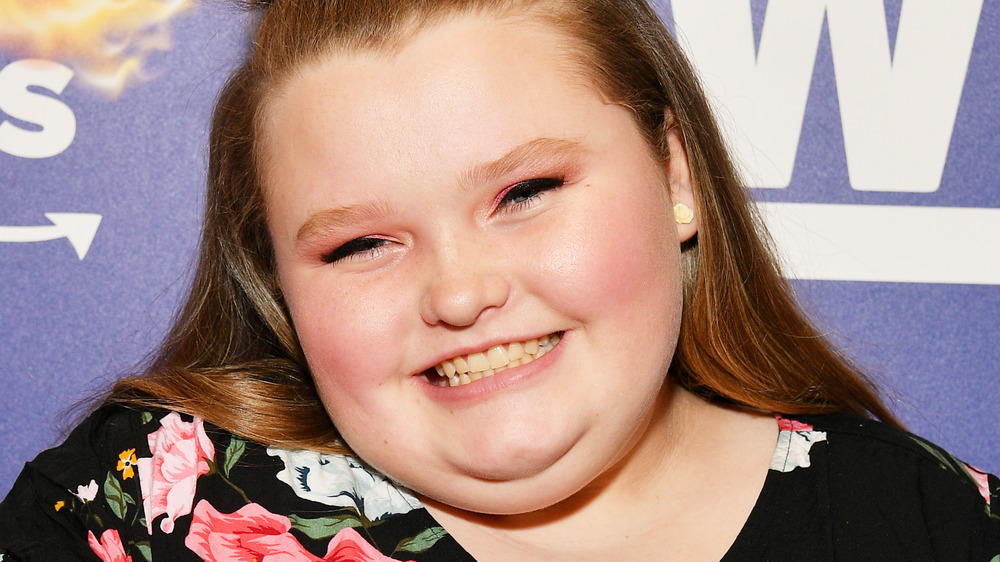 Dia Dipasupil/Getty Images
Reality star and former pageant queen Alana "Honey Boo Boo" Thompson has confronted her mother, Mama June, over the impact of her drug use (via Page Six). In a teaser clip for an upcoming episode of Mama June: Road to Redemption, Thompson is joined by her half-sister Lauryn "Pumpkin" Shannon and is overcome with emotion during her first conversation with her mother in more than a year. 
"It's just hard because you wasn't there for my first day of high school, and I think that's a pretty big thing." Alana continued, "It was hard for me not having my mom there, and I had to come home and tell Pumpkin what I was doing ... I'm very grateful that Pumpkin was there for me, but why wasn't [sic] you there? Why wasn't [sic] you there when I needed you most?"
As the Daily Mail reports, Mama June was arrested back in 2019 for drug possession and later began a stint in rehab. During the episode set to air on Friday, April 9, Alana cries as she tells her mother "the most important person" in her life wasn't there for "the important parts, the sad parts, [or] whatever there is."
Mama June admits she was selfish to Honey Boo Boo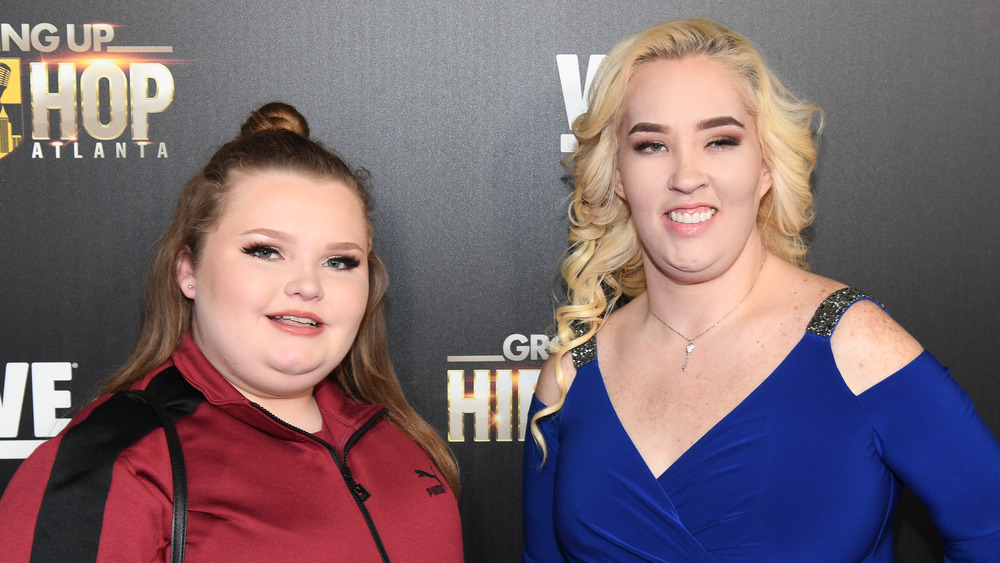 Paras Griffin/Getty Images
In the teaser clip, Mama June responded by admitting she is "sick" and not able to properly take care of herself (via E! Online). "I know I was selfish when I went to rehab and to be honest with you, I'm still a little bit selfish in my recovery," the reality star said. "But I'm willing to do whatever it takes to get you all back in my life and that's the reason why I'm here today."
With family therapist Dr. Ish by her side, Alana further opened up about her fears surrounding her mother's drug addiction. "You don't know how many nights I cried myself to sleep just hoping and praying that you didn't overdose," Alana continued. "God, please don't let my mom die. Please just hold onto her. Just please!" Per People, Alana "Honey Boo Boo" Thompson has been living with sister Pumpkin and her family since their mother's 2019 arrest.