What Does One Night Standards By Ashley McBryde Mean?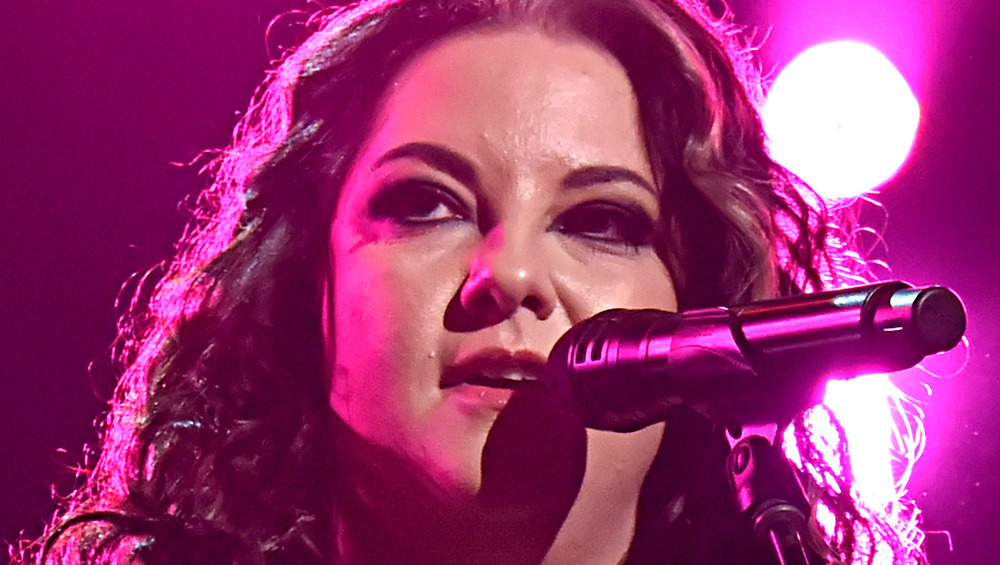 Lester Cohen/Getty Images
If you've ever took it upon yourself to really listen to every lyric of Ashley McBryde's 2019 single, "One Night Standards," you probably did a bit of a double-take. After all, she's a woman singing about the dirty details of a one-night stand.
The song was co-written with Nicolette Hayford and Shane McAnally, and produced by the rock-influenced Jay Joyce, per The Boot."One Night Standards" includes lyrics, such as, "Can't you just use me like I'm using you?" and "There's no king bed covered in roses," before proclaiming that the singer doesn't want her partner's number and prefers to keep things limited to just one night, via Genius lyrics.
"Every night when we play it live, I watch the crowd, because there's going to be a few nods that go from left to right, and there's gonna be a few tongue clicks," McBryde, who hosted the CMT Awards in 2020,  admitted during an interview with The Boot.
According to McBryde, she's come across comments claiming, "She shouldn't be singing about this," but doesn't believe the topic should be taboo (via The Boot).
Ashley McBryde's single has inspired mixed emotions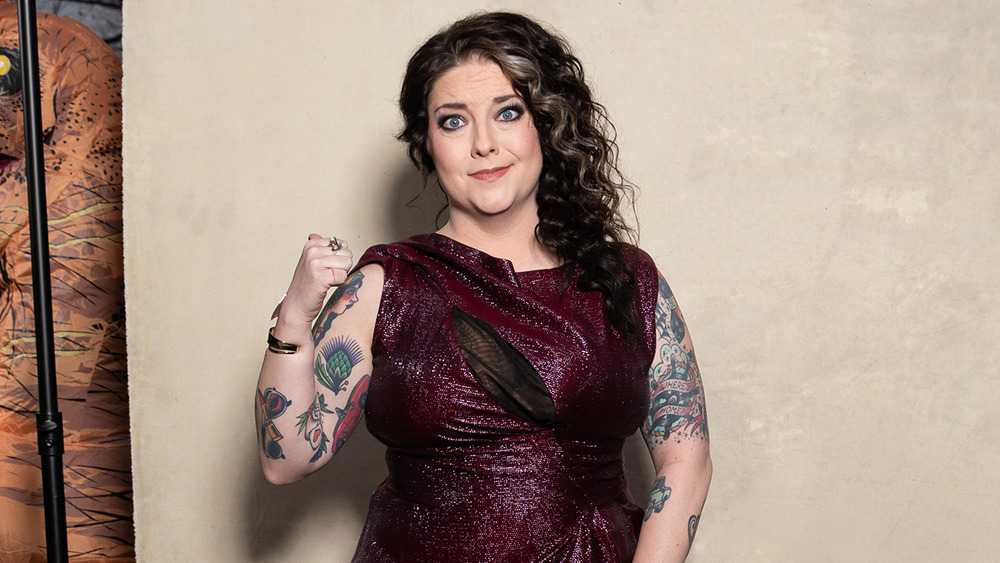 Katie Kauss/Getty Images
While "One Night Standards" has gotten more than its fair share of criticism, McBryde went on to tell The Boot that she's also seen positive reactions from her fans. "There are the other nods, where they kind of look at each other and then kind of nod up and down, which is of course the preferred response, but both are genuine and valid," she noted.
Because McBryde is well aware that it isn't exactly common for a women to be singing about one-night stands, and pointed out that many believe she shouldn't be doing such a thing, she also said that country artists before her have addressed the topic in songs of their own. "Loretta [Lynn] did it, Tammy [Wynette] did it. It happens all the time, so why not tackle it?" she wondered via The Boot).
"One Night Standards" was the first single of McBryde's sophomore album and was also the name of her 2020 tour, which began in late January of last year (via Rolling Stone).