Maddie Ziegler Started Dancing Much Earlier Than You Think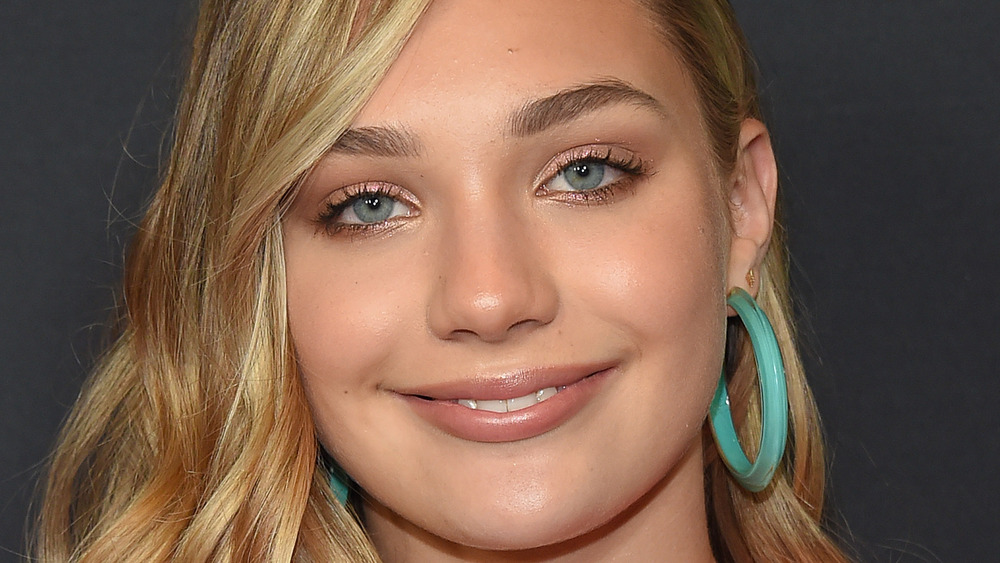 Shutterstock
Fans have been enamored with Maddie Ziegler since she appeared on Dance Moms in 2011 (via IMDb). Arguably, it's what set her on the map. She also appeared in Sia's music video "Chandelier," where she broadcasted dancing abilities for a worldwide audience, according to The Things. That music video capitulated her independent career; now she's long known as the girl on Dance Moms, but as a famous dancer in her own right.
While she might have gotten her big break off of Dance Moms, and, arguably "Chandelier," Ziegler didn't start dancing during the Lifetime TV show. Rather, this celebrity started dancing when she was just a toddler. "I started dancing when I was two," Ziegler said in an interview with Complex. "I went to the ballet studio for like a year and I actually wanted to do hip-hop so I went to try it out, but I ended up doing a lot of taps, ballet, and jazz." No wonder she's a dancing prodigy — she's been in ballet shoes when she could just walk!
Maddie Ziegler is more than just a dancer, but an actress and author too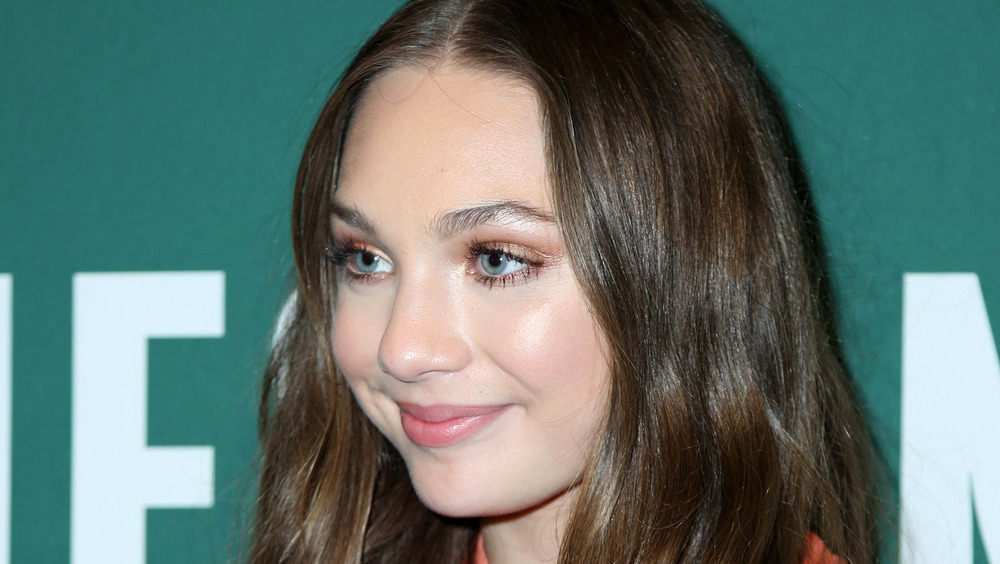 Shutterstock
You would think that being a phenomenal dancer is all that Ziegler can do, but she surprises with her acting capabilities, as well. According to The Things, Ziegler has performed in a few music videos and movies including Sia's "Elastic Heart" and "Cheap Thrills." She even starred in the 2017 film The Book of Henry, the outlet revealed.
Despite not having any acting experience before her first-ever role in "Chandelier," Ziegler was acclaimed for her acting performance in the video. When speaking to Complex about the role, Ziegler revealed she simply tried to embody the description of her character. "I don't really know how, just listening to the music and through the choreography I got to really express my feelings," she said. "They told me I had to be super crazy, so there I am crazy eyes and everything."
Not only has Ziegler been in a couple of films, but she also just released her first novel. The Things reported that this dancing prodigy released her first novel titled The Maddie Diaries in 2017. A memoir about her life, the book reached a spot on the New York Times bestseller list, according to the outlet. She's also released a trilogy of popular children's books in 2017, according to People.
No one can deny Zeigler is talented. Dancer, actresses, and author? Is there anything that she can't do?