Here's Why You Should Think Twice About Wearing Foundation Every Day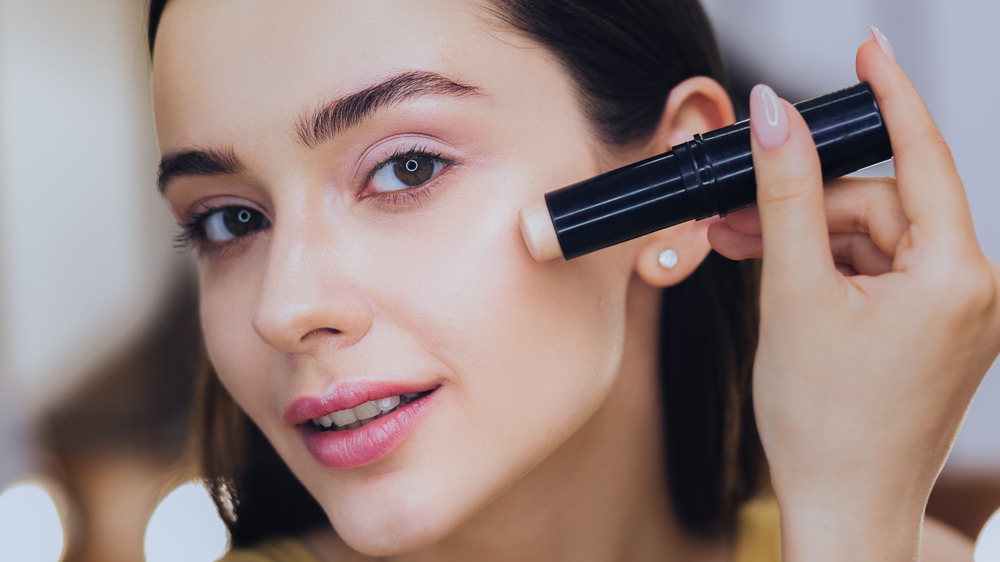 Shutterstock
It might just be time to rethink our daily beauty routine. Instead of the focus being on covering up your imperfections, it might be worth trying to uncover your natural beauty. While foundation can be a way to cheat flawless skin, it might actually be doing more damage to your skin in the long run, according to Women's Health.
Foundation can be irritating to the skin and lead to things like acne and/or contact dermatitis, according to NBC News and the Mayo Clinic. New York City dermatologist Hadley King told Women's Health, "Often, a barrier of makeup increases oil production so not wearing makeup can increase oiliness, clogged pores, and pimples." And while foundation can help cover some of these things, Refinery29 reported using skin care can help even your skin texture and improve hyperpigmentation so you don't have to use as much makeup.
And with the ongoing pandemic, trying to wear foundation under masks can be a recipe for skin disaster. Dr. Elyse Love, a New York City-based dermatologist, told Allure, "Facial masks are causing a flare of acne and a related condition termed perioral dermatitis (a rash that usually occurs around the mouth." Dermatologist Mona Gohara added that makeup only compounds the issue. Infectious disease physician at Boston Medical Center, Cassandra M. Pierre, said, "For surgical masks and N95 masks, and possibly for cloth masks, makeup does cause soiling of the masks and can lead to decreased air filtration." This can affect the mask's effectiveness.
How to achieve a flawless base without foundation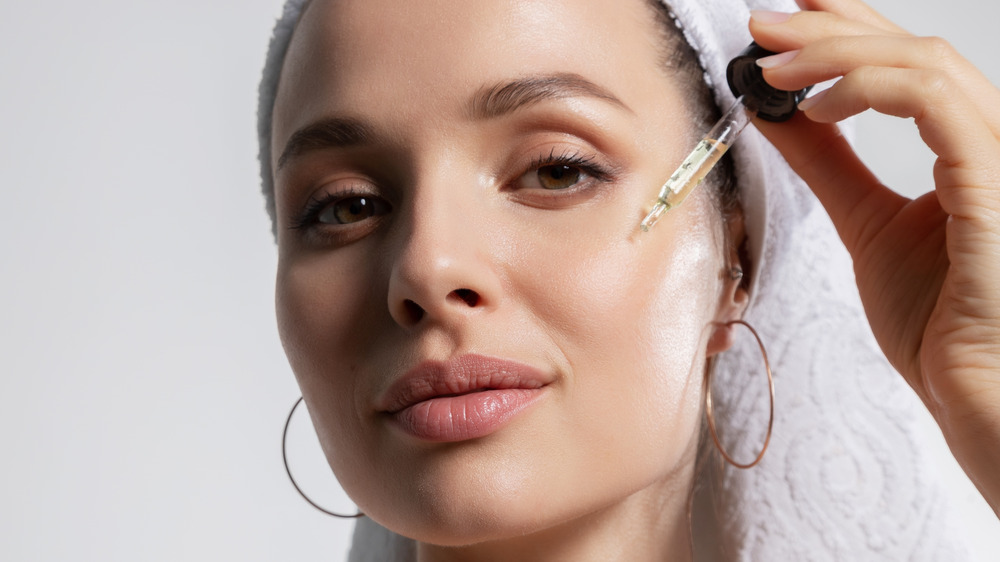 Shutterstock
Celebrities like Alicia Keys have given up makeup. Keys, who now owns her own skincare brand called Keys Soulcare, told Glamour Magazine UK, "Having to constantly be in this crazy cycle of putting on make-up to cover the bumps and scars and then because I had make-up on under the hot lights, there were more bumps and scars. I felt like I had to hide everything and I felt really conscious." Obviously most of us don't look like Alicia Keys, but by following a few skincare tips and avoiding makeup, you'd be surprised what your "I woke up like this" face could look like. 
Refinery29 recommends double cleansing with an oil-based cleanser first to take off makeup, and Insider recommends following that up with a gentle, non-foaming cleanser. If you're going outside, it's important to wear a sunscreen that is SPF 30 or higher. Using skincare actives to even out skin tone and texture is also highly recommended. Products like Differin gel (OTC) (via Differin) and Black-owned brand Epara's range for hyperpigmentation (via Epara) are worth checking out.
The end result when you avoid makeup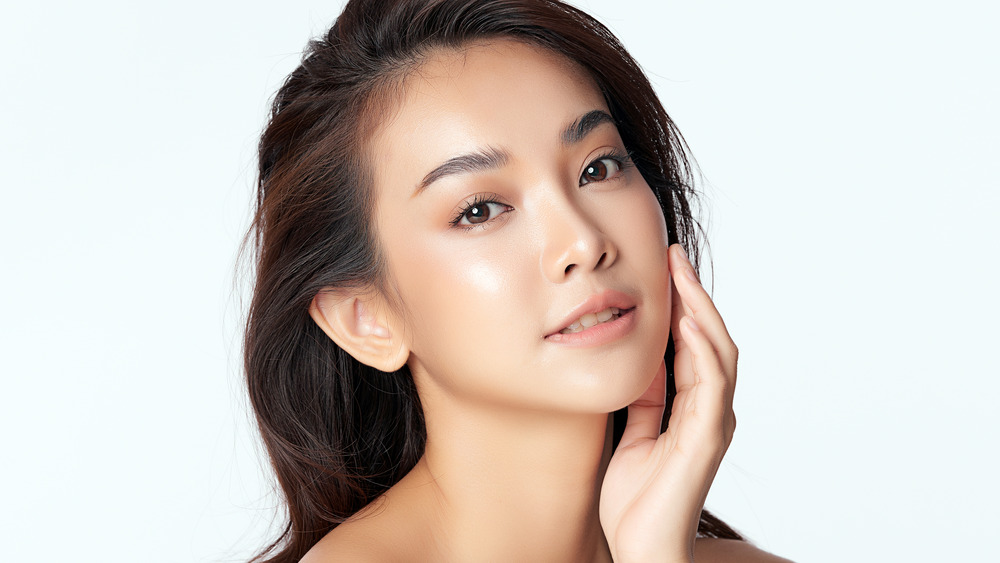 Shutterstock
Of course, the process of removing makeup from your routine can cause a phenomenon called purging, according to Women's Health. So it's important to use gentle skincare products and not panic while your skin transitions to your new routine. Eventually, your skin's oil production should balance out, acne will decrease, and the appearance of wrinkles should diminish. If you like a bold eye look, then this next tip is for you. Gohara told Allure, "We are wearing masks now, so make your eyes (stand out); they are the only thing showing." 
But if you don't want to completely remove foundation from your routine, you could try implementing break days, like weekends and/or holidays when you don't apply makeup. Dr. Joshua Zeichner, director of Cosmetic and Clinical Research at Mount Sinai Hospital, told NBC News, "In fact overuse of makeup, especially foundations, can lead to skin irritation or acne breakouts. Taking a break from makeup can help the skin repair itself."