Braunwyn Windham-Burke Split From Her Girlfriend. Here's Why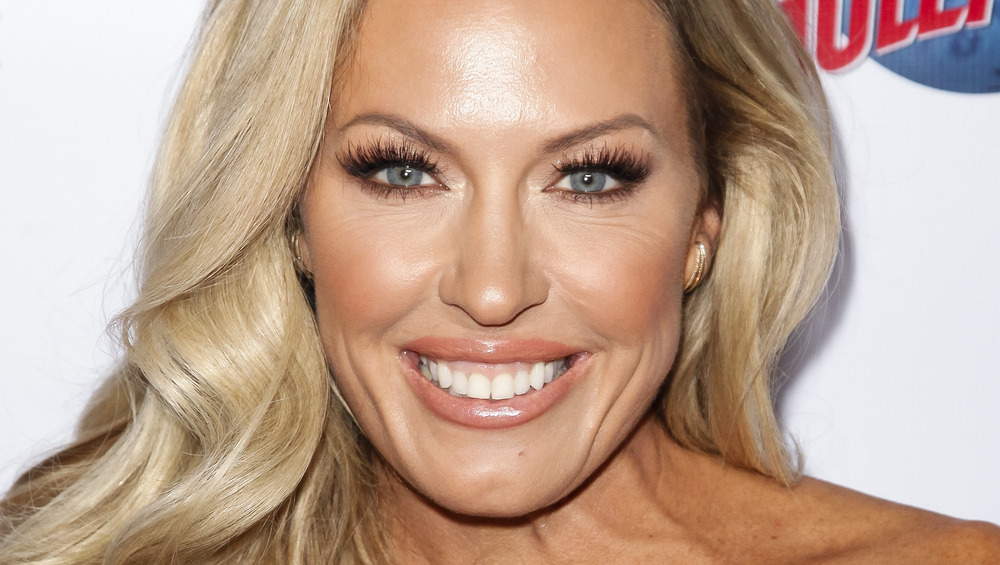 Tibrina Hobson/Getty Images
The Real Housewives of Orange County star Braunwyn Windham-Burke has broken up with her girlfriend, Kris. Speaking to People, a source revealed the pair had parted ways "well over a month ago," adding that Braunwyn was understanding of the break-up. "They were at two very different places in their lives and Kris wanted more of a commitment than Braunwyn was able to give, so it was better to part ways. They're still friendly, and each want the best for the other," the source commented.
Per The Sun, the RHOC star is still married to her long-time husband, Sean Burke, with whom she shares seven children — Bella, Rowan, Jacob, Curran, Caden, Koa, and Hazel. News of Braunwyn and Kris' break-up arrives just months after the Bravo star came out during an interview with GLAAD (Gay & Lesbian Alliance Against Defamation), in which she divulged she had been dating a woman (via YouTube). 
"I like women. I'm gay," the reality star revealed, adding, "I'm a member of the LGBTQ+ community. It has taken me 42 years to say that but I am so proud of where I am right now. I'm so happy where I am. To be able to be comfortable in my own skin after so long is just so nice."
Braunwyn Windham-Burke's girlfriend wanted more commitment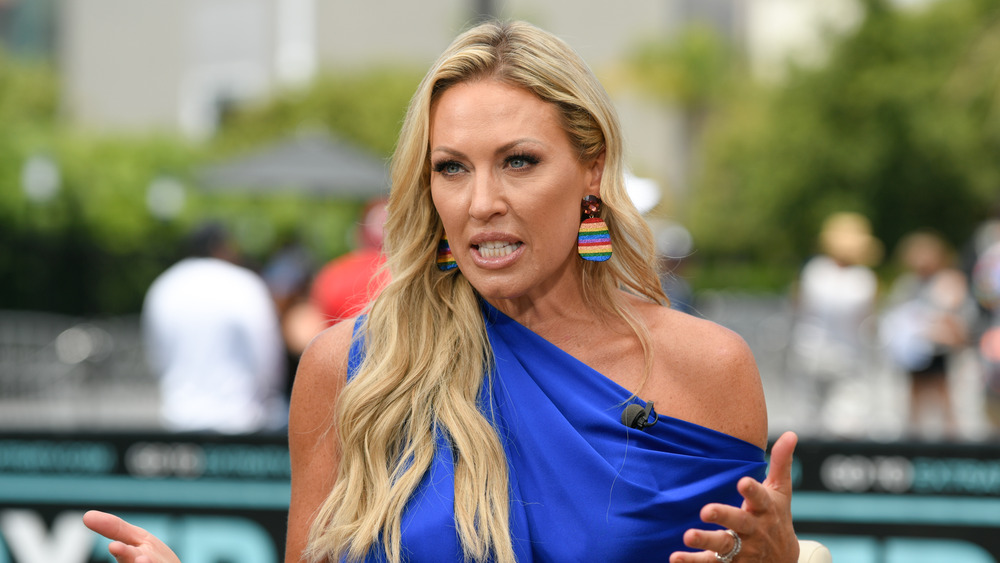 Noel Vasquez/Getty Images
TMZ reported that the split happened back in March, with a source revealing to the outlet that Braunwyn Windham-Burke and Kris had met on a dating app. The source went on to confirm the couple's relationship did not end abruptly and had simply run its course. 
The Real Housewives star first went public with her relationship in December 2020, after sharing an Instagram snap of herself and Kris complete with a rainbow flag and pink hearts emoji (via Reality Blurb).
Speaking to People at the time, a source said that Kris was a "great support" for the RHOC cast member. "Braunwyn and Kris have been dating for a few months now." The source continued, "They met at a time where Braunwyn was exploring this part of herself that for years she kept unconsciously suppressed, and Kris has proven to be a key person in helping guide Braunwyn through some of those really complicated emotions."