The Shocking Role Carrie-Anne Moss Was Offered When She Turned 40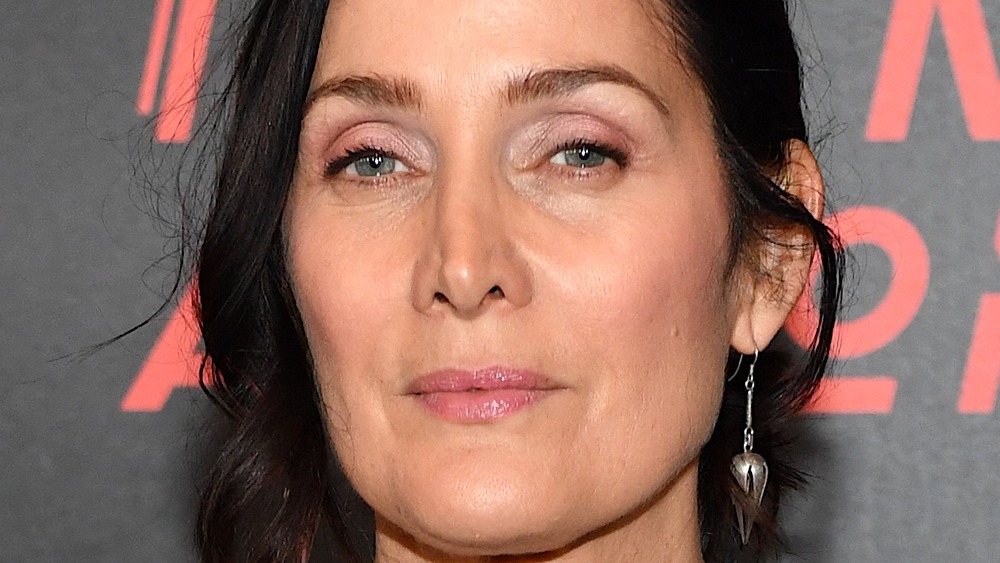 Jason Davis/Getty Images
Forty is the new thirty, many might say. But apparently, Hollywood movie execs are not among that bunch. As actress Carrie-Anne Moss recently shared, when she turned 40, she was offered a shocking role that made it clear her age was advanced by Tinseltown standards (via USA Today).
Of course, fans remember Moss from her turn in The Matrix (via IMDb). When she made that film, the star, who is now 53, was in her early thirties. Just years later, the day after her fortieth birthday, as Moss revealed at a recent appearance at New York City's 92nd Street Y, "I was reading a script that had come to me and I was talking to my manager about it. She was like, 'Oh, no, no, no, it's not that role [you're reading for], it's the grandmother" (via The Hollywood Reporter).
Of course, Moss added, "I may be exaggerating a bit, but it happened overnight. I went from being a girl to the mother to beyond the mother."
During her talk on the topic of aging, the actress also shared some eye-opening tidbits about what it's like to age in a town where you aren't supposed to.
Carrie-Anne Moss shares scary truths about being over 40 in Hollywood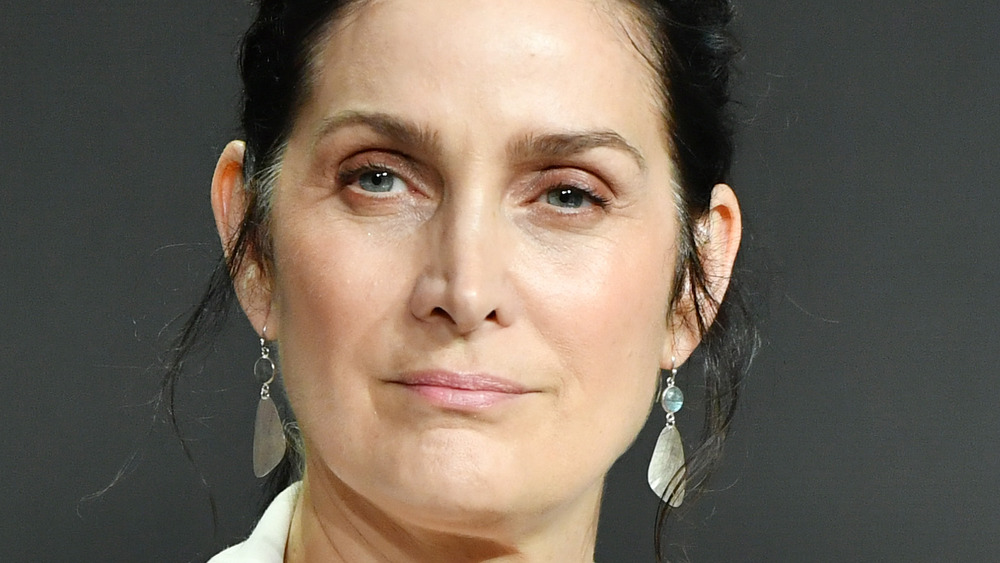 Amy Sussman/Getty Images
The dark-haired star, who is appearing in the fourth installment of The Matrix 4, set for a Christmas 2021 release per IMDb, told the audience at the 92nd Street Y, "I had heard that at 40 everything changed. I didn't believe in that because I don't believe in just jumping on a thought system that I don't really align with."
Still, she admitted that after the grandmother incident, she fought against the notion her face was "horrible" and "should be fixed," working to get rid of that idea (via The Hollywood Reporter). She further joked, "You don't feel like you've aged much and suddenly you're seeing yourself onscreen."
The star also noted that in her opinion, there is definitely a double standard in Hollywood when it comes to aging. "It's a stereotypical story, working with men that are so much older and aging. And people are enjoying the aging of them. While I'm much younger than they are" (via USA Today).