When Dr. Fauci Thinks We Might Need COVID-19 Booster Shots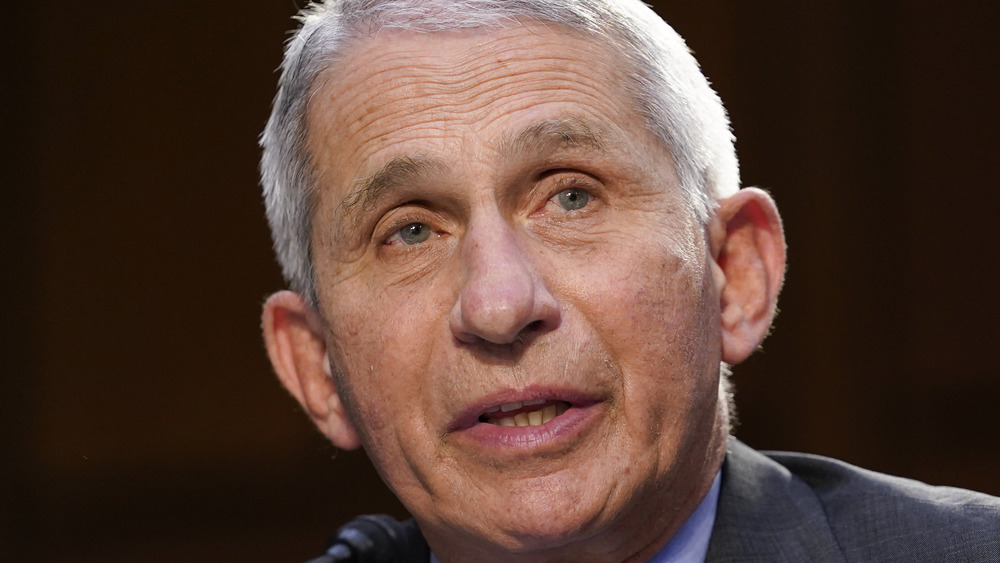 Pool/Getty Images
More and more people in the U.S. are getting the COVID-19 vaccine, with 20 percent of the population now fully vaccinated and one-third partially vaccinated (via CNBC). Finally, the end of the pandemic — at least within U.S. borders — is in sight, and many are breathing a sigh of relief that life may soon return to normal.
You may need to get another shot sooner than you think, though, even if you're already fully vaccinated. We know that the Moderna and Pfizer vaccines, at least, should offer protection from COVID-19 for at least six months — and potentially longer — based on current data (via the Intelligencer), but eventually, people wanting to stay protected against the virus will likely need booster shots.
So just how soon will you need a booster shot? According to infectious disease expert Dr. Anthony Fauci, we can't be positive yet since we are still not sure just how long the vaccines will last.
There's a possibility that booster shots won't be needed at all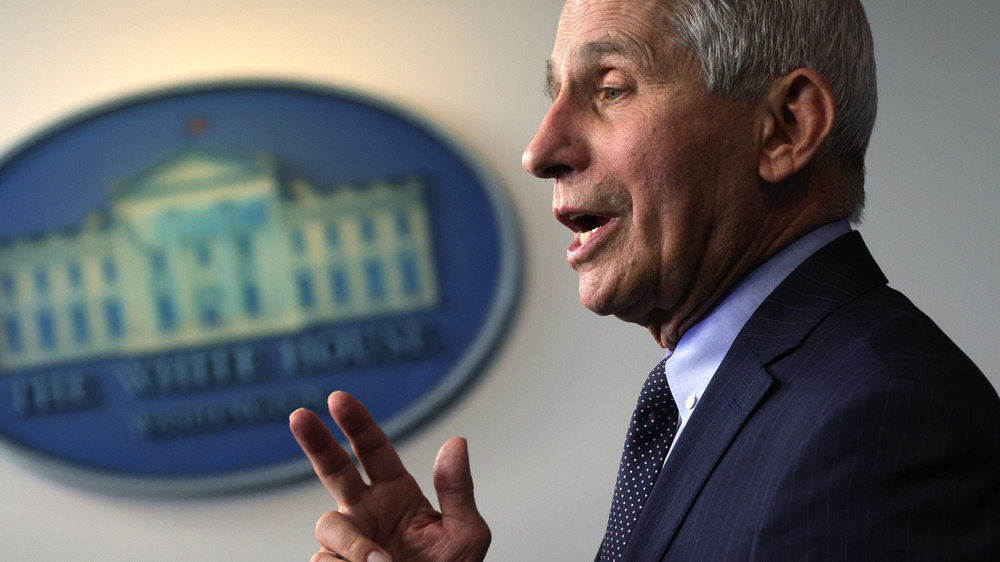 Alex Wong/Getty Images
Fauci explained in an interview with MSNBC (via Mediaite) that more study will be needed to determine how long the vaccine will last, and this will affect if and when a booster is needed.
"So the good news is that [the vaccine lasts] at least six months," he said. "Hopefully a lot more. But in direct answer to your question, if it turns out a year or a year and a half, we very well may need to get booster shots to keep up the level of protection."
Whether or not booster shots are needed also depends on how quickly everyone is vaccinated. "The quicker we vaccinate as many adults as we can, and then the 20 to 25 percent of society under the age of 16 when the vaccines are approved, the less likely we will need vaccine boosters," Yale New Haven's vaccine program director, Ohm Deshpande, told the Connecticut Post.