Zac Clark Opens Up About Wedding Planning With Tayshia Adams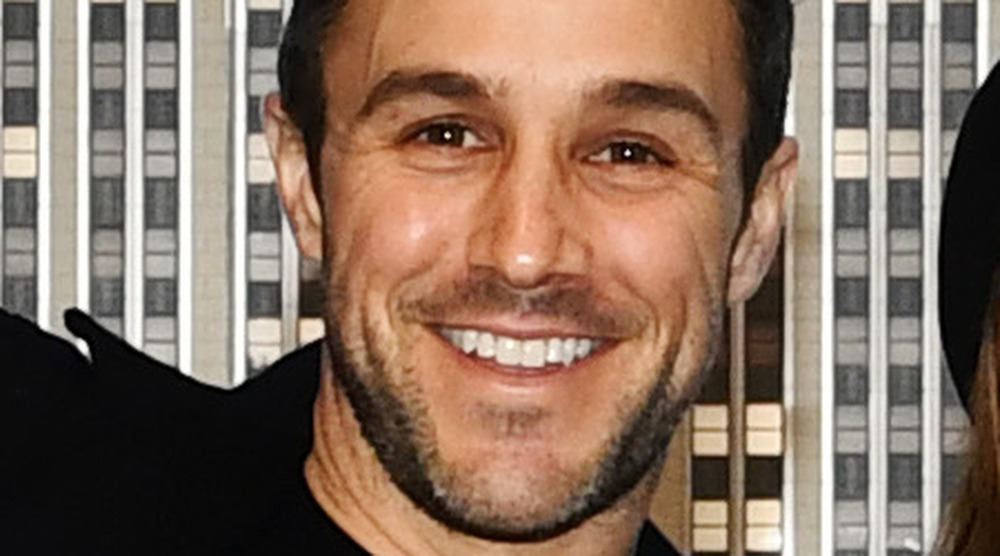 Dimitrios Kambouris/Getty Images
More likely than not, Bachelor Nation couples don't make it down the aisle. Could Tayshia Adams and Zac Clark be one of the rare couples to defy the odds? It certainly seems like they're headed in that direction. Months after Tayshia's Bachelorette season ended, the couple is still going strong and planning their wedding.
They don't have a date set yet, but Zac told Us Weekly, "there's wedding plans." Don't get your hopes up for a (virtual) front-row seat, though, as Zac added that they're most likely going to keep the event private for family and friends and won't air it on TV. "I would say probably not, knowing us," he said. "I would say that's probably a 'No,' but, hey, happy wife, happy life. So, whatever she wants I'm in."
While the couple's relationship hasn't been perfect since their time on The Bachelorette, Zac said that their "strong foundation" has helped them pull through.
Zac Clark said his relationship with Tayshia Adams is 'all good right now'
He explained to Us Weekly, "We're both passionate, driven, busy human beings. And with that, we need to remind ourselves to work each other into it and we've done [that]. So yeah, a couple months after [the show], there was some ups and downs, of course, and, like, well-documented, but at the end of the day, it's all good right now."
Wedding planning aside, things have been busy for the couple as Tayshia has taken over hosting duties for the upcoming seasons of The Bachelorette along with fellow Bachelor Nation alum Kaitlyn Bristowe.
"I am so incredibly excited," Adams told CNN. "I feel so extremely honored to have even been given the opportunity. If I can provide any sense of comfortability for anybody that's watching this show, knowing that I'm there, my presence matters, that means the most to me. But also, I found such an amazing love on this journey and... I'm excited to help here in that."