The Surprising Way Prince Philip Greeted New Members Of The Royal Family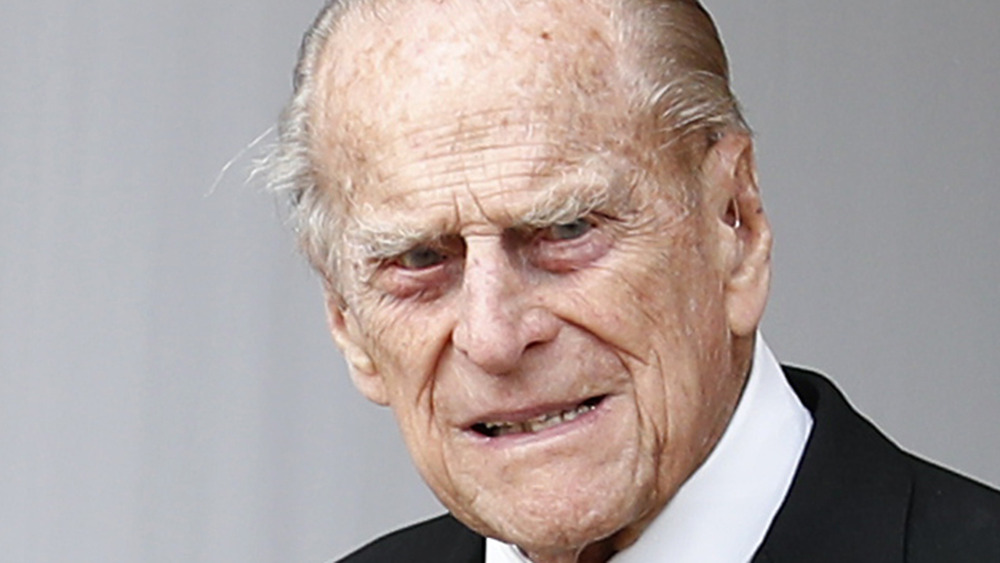 Wpa Pool/Getty Images
The royal family may not have a welcome committee, per se, but it did have Prince Philip who is reported to have taken it upon himself to greet new members of the family. The late royal was apparently quite welcoming to new relatives, according to royal biographer Ingrid Seward.
"When Diana married into the family, Prince Philip really looked after her because he looks after all the girls — including Meghan when she first came into the family — because he knows what it's like to be the new boy on the block or the new girl on the block and suddenly come into this family with all their strange protocols and everything else," she told Us Weekly. "Philip, being a very intelligent man, he knew how to handle all these newcomers, but in return, he expected loyalty, and he expected that they, too, would have a sense of duty like he had."
Prince Philip was especially welcoming to his daughter-in-law, Princess Diana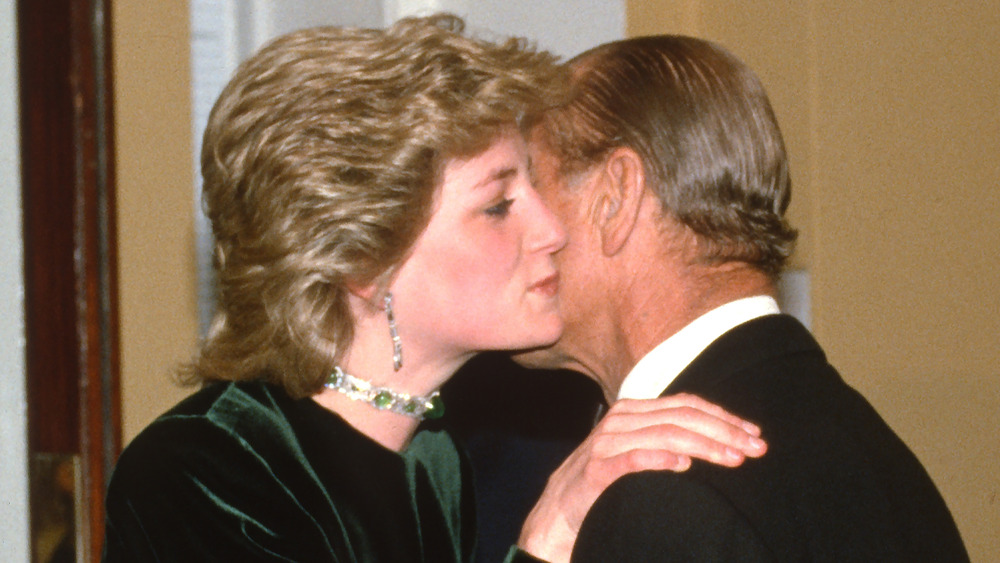 Anwar Hussein/Getty Images
Seward told Us Weekly that Prince Philip remained kind to Diana even after her marriage to his son, Prince Charles, turned rocky.
He was similarly sweet to Meghan Markle when she became involved with his grandson, Prince Harry. "He was determined that he was going to go to the wedding because he literally just had a hip operation six weeks before, which is a really good example of him being absolutely determined that whatever happened he was gonna walk down that aisle at the wedding and take his seat," Seward said.
After Prince Philip's death, Prince William penned a heartbreaking tribute to his grandfather, in which he revealed how the older royal had treated Kate Middleton when she joined the royal family. "I will always be grateful that my wife had so many years to get to know my grandfather and for the kindness he showed her," he said in a statement (via Today).