The Only 2 Members Of The Royal Family That Lived Longer Than Prince Philip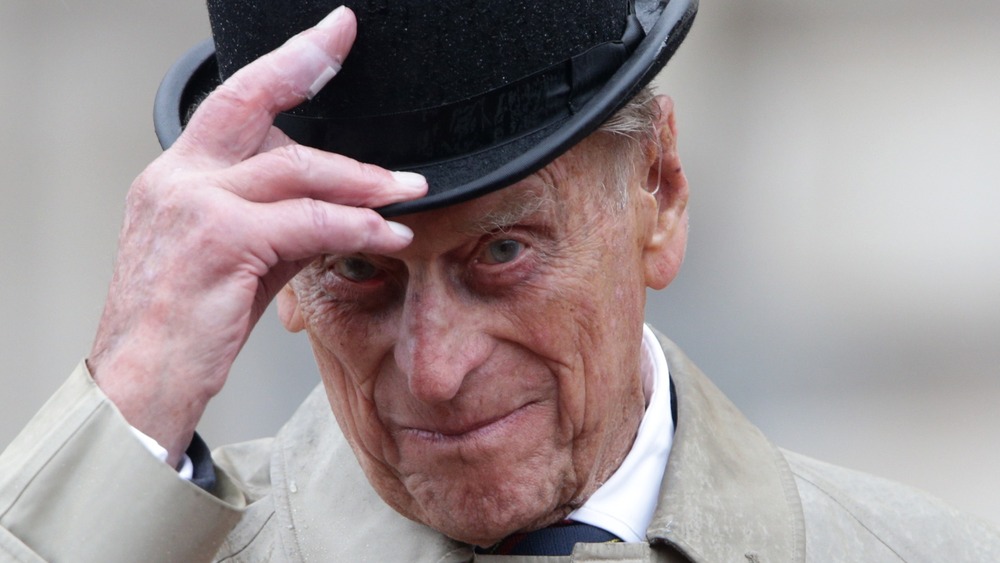 Wpa Pool/Getty Images
Prince Philip's death at 99 years old marked the end of an incredible life. The Duke of Edinburgh died on April 9, just weeks after coming home from a month-long hospital stay. He was married to Queen Elizabeth for just over 73 years (via Sky News). During that time, he not only served as a royal consort, but dedicated himself to various causes and organizations.
Philip's life was certainly remarkable. By dying just two months shy of his 100th birthday, at 99 years and 303 days, the Duke of Edinburgh became the third longest-living member of the British royal family in history. Living two years longer than Philip was his mother-in-law, Queen Elizabeth I. With a life spanning the entire 20th century, the beloved queen mother was born on August 4, 1900, and died on August 17, 2002, at 101 years and 238 days old (via The New York Times). 
"She is the nation's favorite great-grandmother, seemingly known intimately to all of us for years," The Times of London wrote in 1985, on her 85th birthday (via The New York Times). "She has helped make the royal family more secure in the nation's affections than it has been at any other time in history."
The longest living royal lived till the age of 102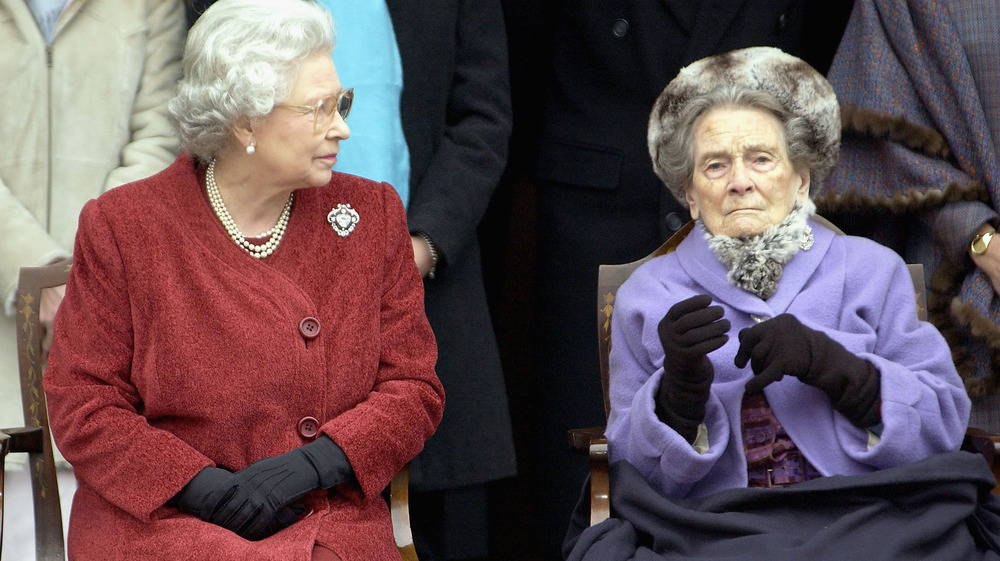 Anwar Hussein/Getty Images
Outliving Queen Elizabeth 1 was her sister-in-law, Princess Alice of Gloucester. Born on Christmas Day 1901, Princess Alice holds the title of longest living British royal in history. The princess, who became a member of the royal family after marrying Prince Henry, Duke of Gloucester, died at 102 years and 309 days old on October 29, 2004 (via NBC News). 
Like many who marry into the royal family, Alice grew up in aristocracy. Coincidentally, Alice's first cousin was Marian Louisa, Lady Elmhirst. She was the paternal grandmother of Sarah Ferguson. Sarah was previously married to Prince Andrew, Alice's great-nephew (via Reader's Digest). 
Alice's very last public appearance was in celebration of her 100th birthday (per The Guardian). On September 23, 2003, Alice became the longest living royal of all time, according to The Guiness Book Of World Records. Alice beat Princess Leonilla of Sayn-Wittgenstein-Sayn of Prussia, who lived to 101 years and 268 days old.