Why The CDC Just Put A Hold On The Johnson & Johnson Vaccine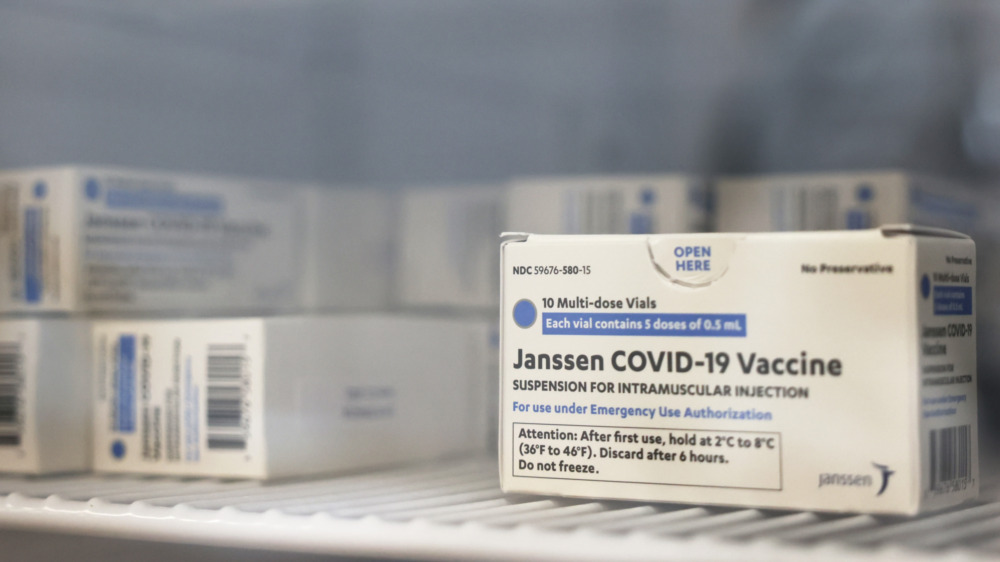 Michael M. Santiago/Getty Images
The Johnson & Johnson/Janssen vaccine was meant to be one vaccine with the most promise since it didn't need to be stored at sub-zero temperatures and one shot was enough to protect a user against COVID-19 by as much as 66.3 percent (via NBC New York). However, in April 13, 2021, the CDC and the FDA say they need to pull back on the use of the J&J vaccine while federal authorities look into cases that might be linked to rare but serious incidents of blood clotting. 
STAT News reveals that more than 6.8 million doses of the single-dose vaccine have been given out as of April 12, and "six serious cases of clotting problems" have been reported, all involving women with one case leading to death. STAT News further notes that the women were between the ages of 18 and 48.
The CDC has been very careful to say that the vaccine is not being pulled, rather that it wants state and local governments to stop using the vaccine until health authorities figure out what is going on. Dr. Peter Marks, director of the Food and Drug Administration's Center for Biologics Evaluation and Research explains, per The New York Times, "We are recommending a pause in the use of this vaccine out of an abundance of caution. Right now, these adverse events appear to be extremely rare." 
The J&J vaccine uses a different technology from Pfizer and Moderna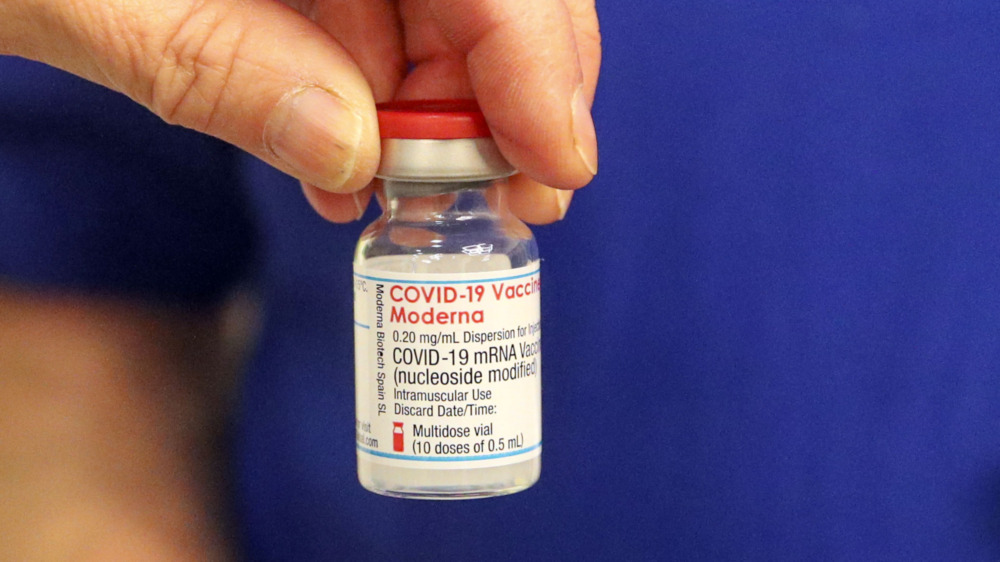 Wpa Pool/Getty Images
Johnson & Johnson's vaccine is different from the Pfizer and Moderna shots in that it uses a cold virus to introduce the COVID-19 gene into the body which the immune system uses to arm itself against the real thing, if it should strike, similar to the Ebola vaccine, according to NBC New York. While both the Pfizer and Moderna shots need to be kept at subzero temperatures, the J&J shot only needs to be refrigerated and can last up to three months.
The warning involving the J&J vaccine is similar to one that was issued by the European Medicines Agency over the use of the AstraZeneca vaccine. That vaccine, which was developed jointly with the University of Oxford, also has a "very rare" side effect involving blood clots. One infectious disease specialist has told CNBC that both the J&J and AstraZeneca vaccines use similar ways of getting the body armed against the coronavirus. As of writing, AstraZeneca has not received authorization for use in the United States, per the outlet. 
However, even if the J&J shots are pulled out of circulation, Jeffrey Zients, White House Coronavirus Response Coordinator, says in an official statement, "The United States has secured enough Pfizer and Moderna doses for 300 million Americans."