Why You Want To Add Cold Cream To Your Beauty Routine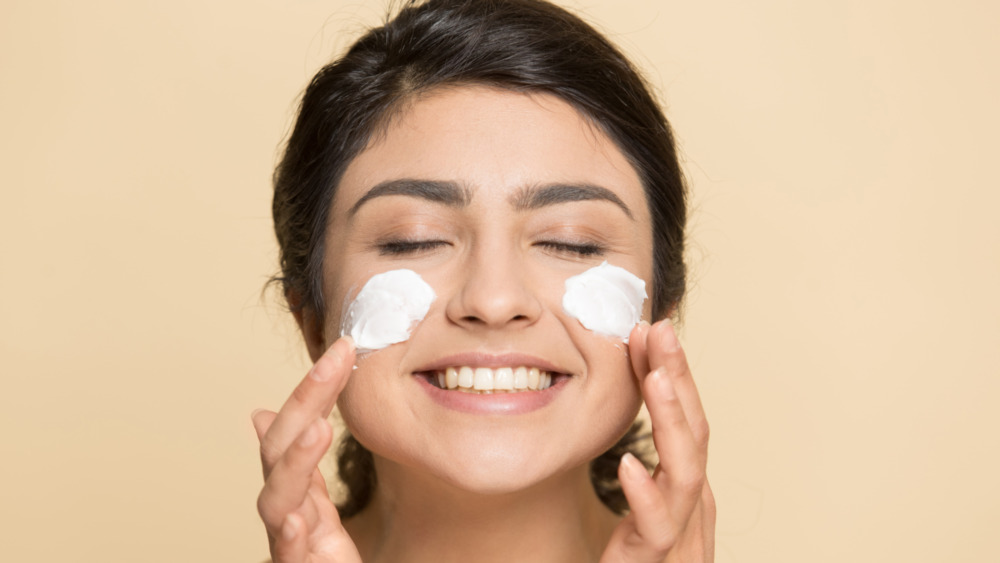 Shutterstock
Whether you simply are looking to add a new cream to your daily skin care routine or find an altogether new way to care for your skin, taking time to figure out what works best for your face is a must. And a perfect place to start is learning how to effectively remove the dirt and grime after a long workday: Cue cold cream.
This simple beauty product has been used in the fields of entertainment and theater for decades, and celebrities reap the benefits of working it into their daily regimen. Kylie Minogue uses Pond's Cold Cream every day, along with several other beauty products, to help her get that healthy glow, according to Independent. Even U.S. Senator Elizabeth Warren credits Pond's moisturizer as her go-to, must-have skin care product to help her keep her skin looking flawless (via Cosmopolitan).
So before you wipe off your makeup or wash your face with your usual cleanser, consider the pros and cons of incorporating cold cream into your beauty routine.
How to work cold cream into your skin care regimen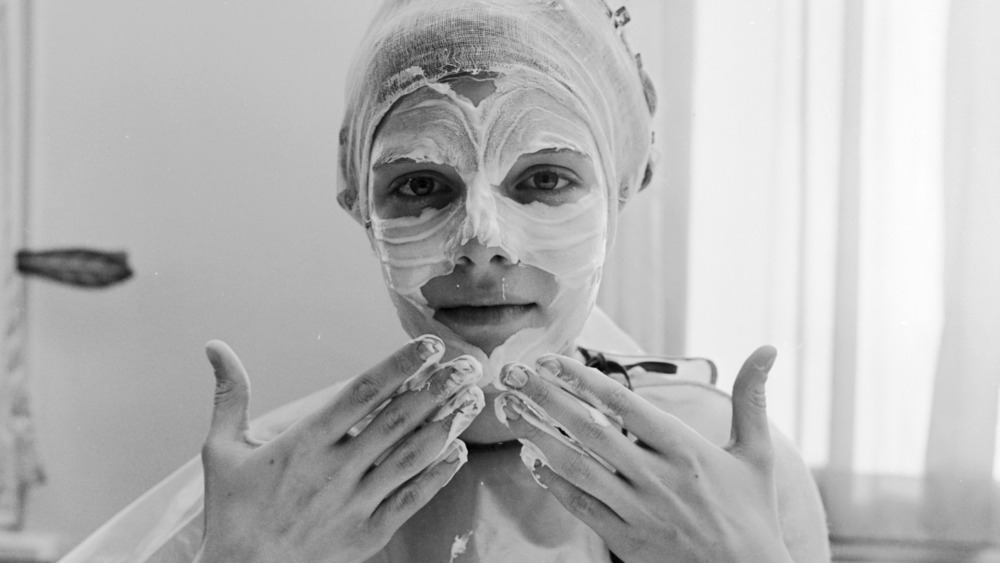 Orlando/Getty Images
So what is this magic in a jar that rarely makes headlines? Cold cream has been around forever. You may recall old-timey ads of beautiful women applying cold cream to their face. Even Marilyn Monroe was reported to use the product, and her skin was luminous (via Independent). But cold cream has actually been on the skin care scene since second-century Greece when Roman physician Galen is said to have created the first known version of this product by mixing water, olive oil, and molten beeswax (via Cosmetics and Skin). Over time, manufacturers and chemists found a better balance of water, borax, petroleum, and mineral oil. The typical main ingredients of cold cream today are beeswax, mineral oil, and water, according to Byrdie.
Twenty-first century cold cream formulations are perfect for minimalists who appreciate products that serve more than one purpose. There are simple ways to work cold cream into your skin care routine since this product is so easy to use, can be used in multiple ways, and does not break the bank.
According to Essence, you can use it as a face mask by applying a thin layer all over your face and letting it set for a few minutes before rinsing with warm water and continuing with your usual skin care regimen, or use it to remove your makeup after a long day of Zoom meetings. There's no need to completely rework your beauty regimen, which is why there's no reason to not incorporate cold cream into your nightly routine. 
Use cold cream, but don't skip the moisturizer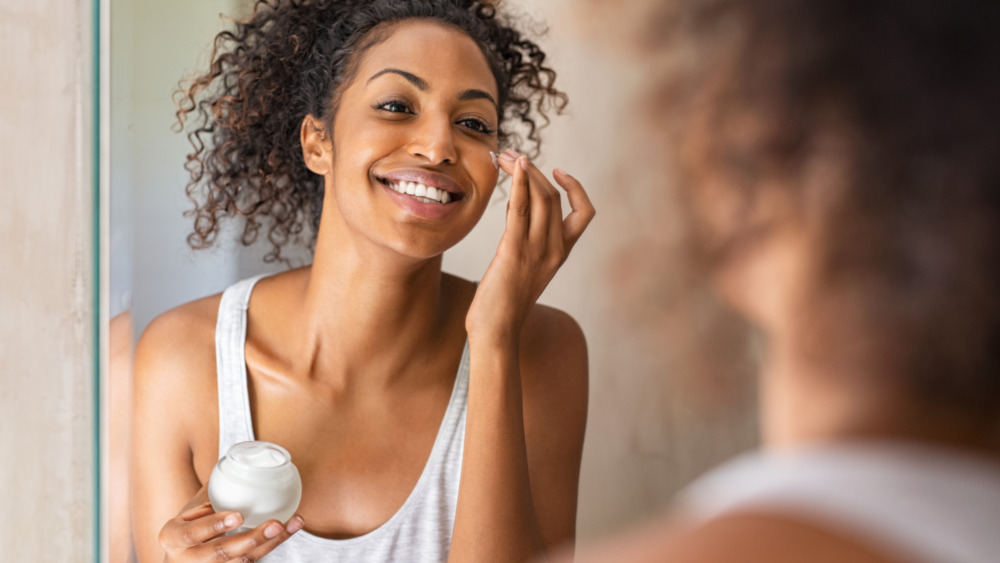 Shutterstock
While cold cream has plenty of uses, you should not look to the cream as a replacement for your moisturizer or night cream. In an interview with Allure, chemist Joseph Cincotta explains that while these creams are fine for removing makeup, the ingredients do little to protect your skin from everyday elements. "The emulsifiers that hold the [cold] cream together are fatty acids or long-chain phosphates that are neutralized with triethanolamine and/or sodium hydroxide. The neutralized fatty acid or phosphate basically forms a soap base, and that mineral oil/soap composition is great for removing makeup and inflamed skin," Cincotta told Allure.
Creating a skin care lineup and beauty routine that works for your skin is essential. If there's ever a time not to cut corners, it's in your skin care regimen. Take a few extra minutes each night to care for your skin and wipe off the stress of the day.