Christina Aguilera Opens Up About 'Trauma' As A Child Star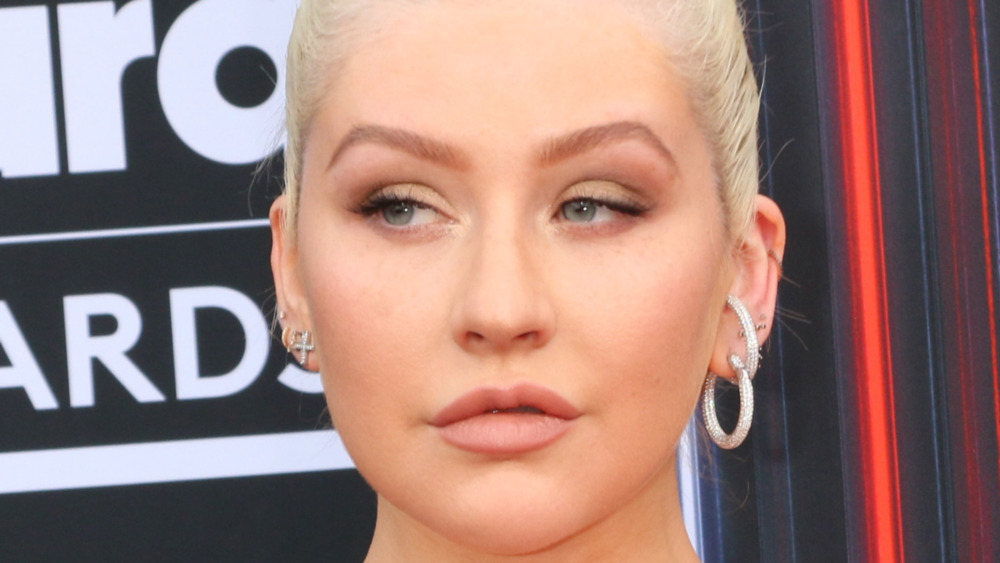 Shutterstock
Christina Aguilera has been famous for most of her life. The singer wowed audiences with her powerhouse pipes as a child on Star Search, coming in second, and then joined the cast of The All New Mickey Mouse Club, all before reaching her teens (via Biography).
Now in her 40s, Aguilera's career is still thriving, and she's also healing from her days as a child star. In an interview with Health, Aguilera explained that quarantine has given her the rare opportunity to slow down "and do some self-reflecting."
As Aguilera explained to the outlet, her career started when she was just 7, and she has been working hard ever since. Her work ethic has shaped her life, but that's not necessarily a good thing. "When I'm not working, there's a heavy amount of guilt that I feel," she said. "It's been embedded in me since I was little — you're shamed if you don't want to keep up. As a child [entertainer], you're all pitted against one another, and other children are all about that grind too. It's a weird space to grow up in."
Christina Aguilera has 'a fighting spirit'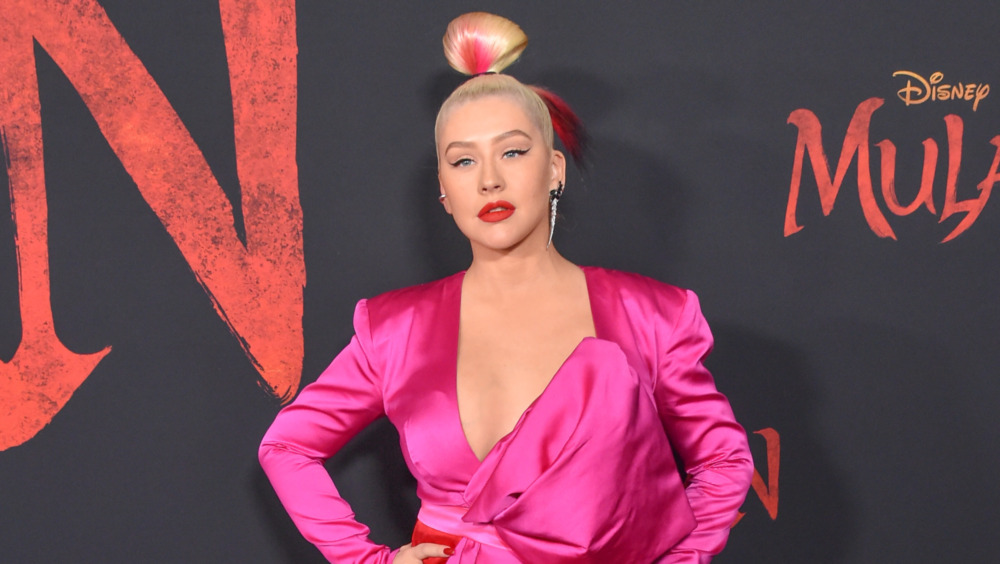 Shutterstock
Aguilera has spent most of her life in the public eye, and that's come with a lot of "dark moments," she told Health. "I experienced a lot of trauma in my childhood," she said, calling it "part of [her] path."
It wasn't just the volatile world of fame that impacted Aguilera's childhood, but also her home life as her father was abusive and violent. "Growing up, I did not feel safe," she once told E! (via the Tampa Bay Times). "Feeling powerless is the worst feeling in the world." Aguilera also faced sexism in the entertainment industry, telling Cosmopolitan, "I had no super-strong women around me, and I thought feeling inferior, small, or helpless just had to be accepted."
She's been through a lot, but Aguilera told Health that she has " a fighting spirit" that she will not allow to be overcome. "I never want to stop learning and growing to be the best person I can be," she said.