Royal Experts Predict How William And Harry Will Behave At Prince Philip's Funeral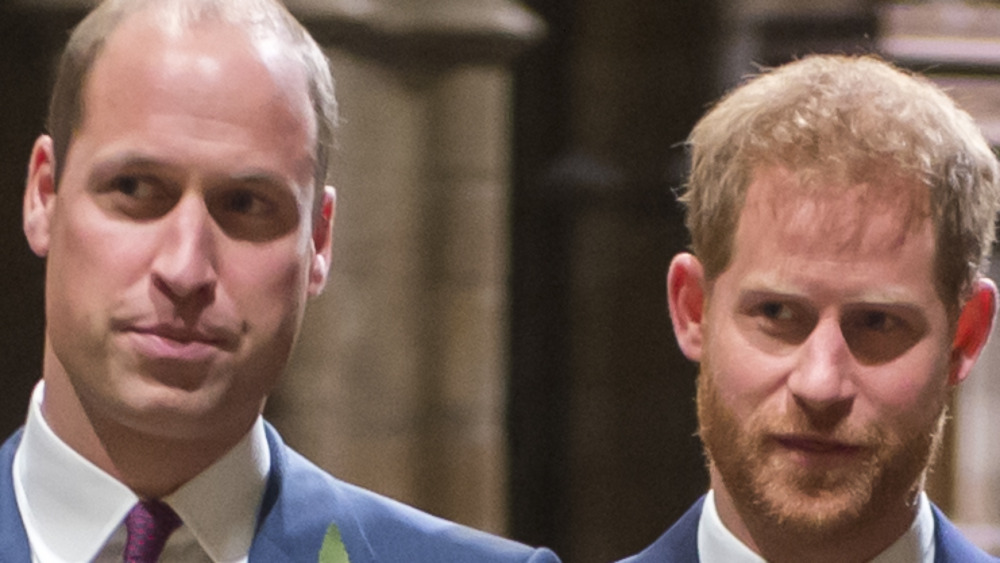 Wpa Pool/Getty Images
Prince Harry returned to the UK this week to reunite with the royal family for the funeral of his grandfather Prince Philip. Harry will come face to face with his father, Prince Charles, and older brother Prince William for the first time in over a year, per The Mirror. The meeting comes after months of reports of bad blood between the family members. The tension allegedly began to build when Harry and his wife Meghan Markle opted to exit as senior members of the royal family. They decided to leave England and head to the United States, where they currently reside in California (via Cosmopolitan). According to The Sunday Times, William was upset by the exit but is now left with a feeling of missing his brother.
In March, Harry made headlines again when he and Meghan sat down for a tell-all interview with Oprah Winfrey (via USA Today). During the TV special, the couple spoke out about the struggles of being members of the royal family. The pair even admitted that members of the family made racially insensitive comments about the color of their child's skin. However, they refused to reveal the identity of the person behind the comments. Later, William acknowledged the allegations by telling paparazzi that the royal family are "very much not racist," per BBC. Now all eyes will be on the brothers as they reunite to honor their late grandfather.
Royal experts weighs in on William and Harry's meeting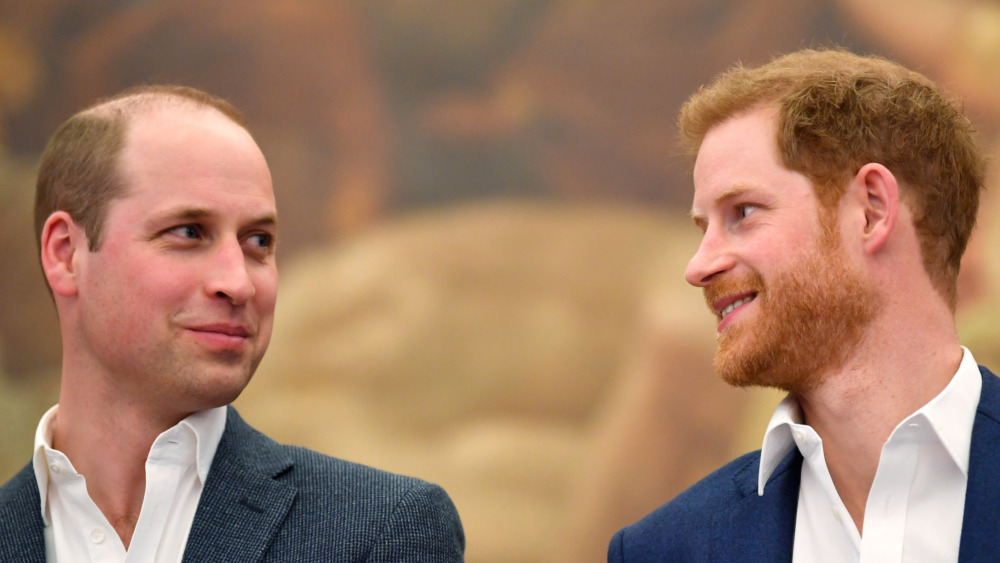 Wpa Pool/Getty Images
Us Weekly reports that Prince William and Prince Harry are expected to put their differences aside to honor the life of Prince Philip during his funeral. Author Ingrid Seward says she expects the brothers to be very civil to one another during the service. "For the period that Harry is [in England], they will very much put their differences behind them. I think that Harry will want to get back to Meghan [Markle, his wife] as soon as the funeral is over ... so he won't have a great deal of time to be in a potentially embarrassing situation with his family," she stated. In addition, Seward believes that the royal family will be on their best behavior where Harry is concerned. "Harry knows that it's about his grandfather. They're all going to put on a very good show," she remarks.
Meanwhile, royal expert Andrew Morton says he expects little interaction between family members during Philip's service. "In a way, it's kind of sad because the focus should be on Prince Philip and his life and legacy. I think that they'll behave very well and ... there will be a degree of interaction. They will be cordial, as opposed to friendly. I don't think there'll be anybody putting their arms around one another," he revealed. The world will definitely be watching as Harry reunites with William and the rest of the royals at Philip's televised funeral on April 17.