What Prince Philip Really Thought Of Harry And Meghan's Drama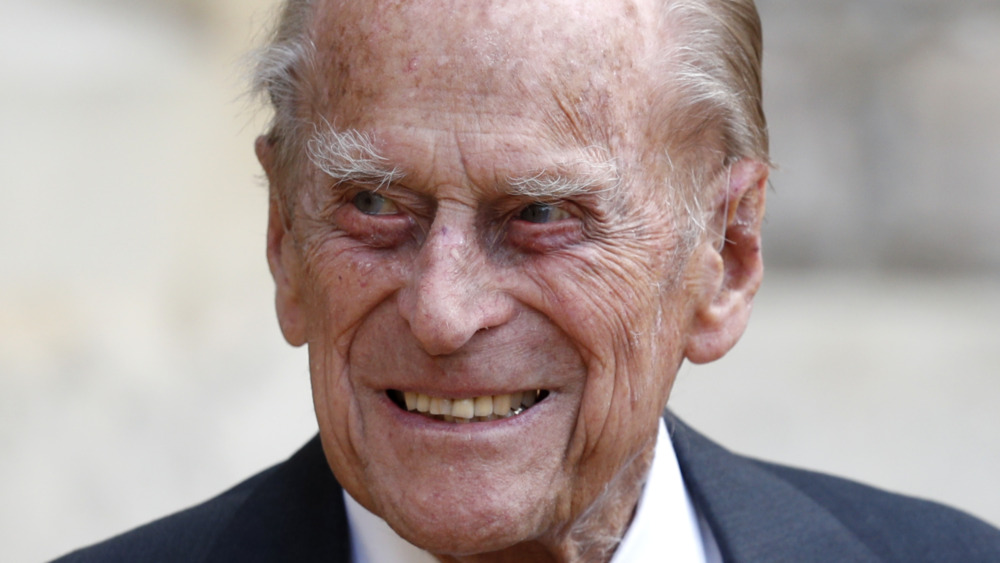 Wpa Pool/Getty Images
Prince Harry and Meghan Markle had a very hard time living their lives in the UK, and decided that it was best for them to leave. It really wasn't until the Duke and Duchess of Sussex's sit-down with Oprah Winfrey that aired on February 7, 2021, that the world learned the couple's reasons for stepping down as senior members of the Royal Family. And while the news that Harry and Meghan had decided to step down was surprising, their decision to move out of the UK was even more shocking. 
During the interview with Oprah, Harry revealed that he had conversations with his grandmother, Queen Elizabeth, about leaving his role, and he insisted that he did not blindside her. "I never blindsided my grandmother. I have too much respect for her," Harry said, according to the New York Daily News. However, Harry did not discuss his grandfather's feelings on the matter, or whether or not he talked to Philip before leaving the UK. So, what did Philip really think of Harry and Meghan's decision to leave? 
Prince Philip chose not to get involved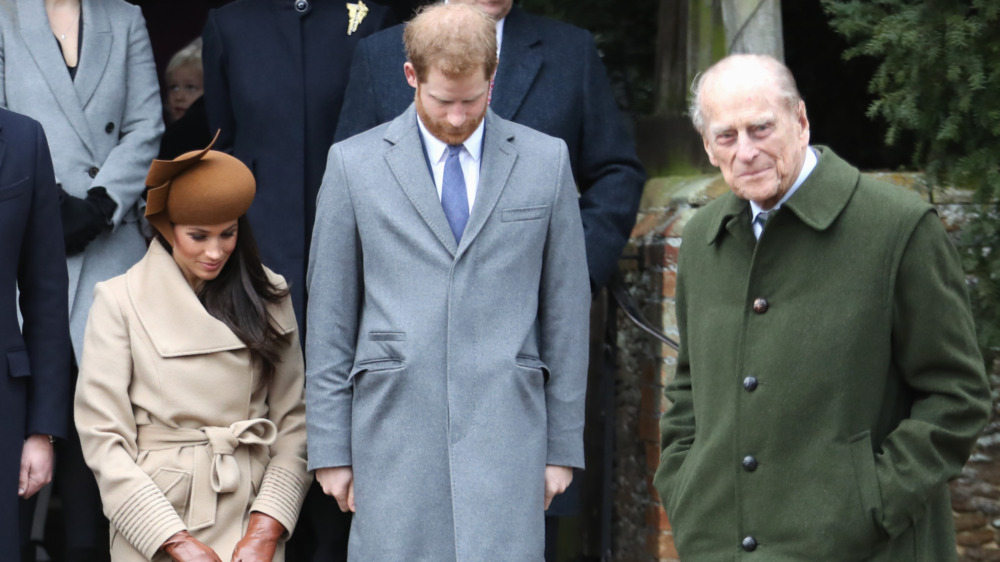 Chris Jackson/Getty Images
Prince Philip reportedly had a very simple approach to his grandson's life, and it sort of reminds us of the "live and let live" motto. Royal biographer Gyles Brandreth previously told The Sun that Philip was sympathetic when it came to his grandson's desire to "do this own thing in his own way." Brandreth said that Philip believed that "people have to lead their lives as they think best." Brandreth also spoke with the Daily Mail, who referred to him as Philip's "friend of 40 years." In the interview, Brandreth revealed that Philip was saddened that things had gotten to a point where Prince Harry and Meghan Markle felt that their best option was to leave. While he sympathized with his grandson, he didn't think that Harry and Meghan were making the right decision.
"Philip had done the job for 64 years. Harry had barely managed 30 months. The Duke of Edinburgh was not pleased, nor did he believe that Harry and Meghan were doing the right thing either for the country or for themselves," Brandreth told the outlet. When it came to Sandringham Summit where Meghan and Harry's departure plans were laid out, Philip chose not to attend. "I'll soon be out of it and not before time," he allegedly said. A little more than one year later, Philip died.