The One Photo From Princess Diana's Funeral That Makes Us Cry Every Time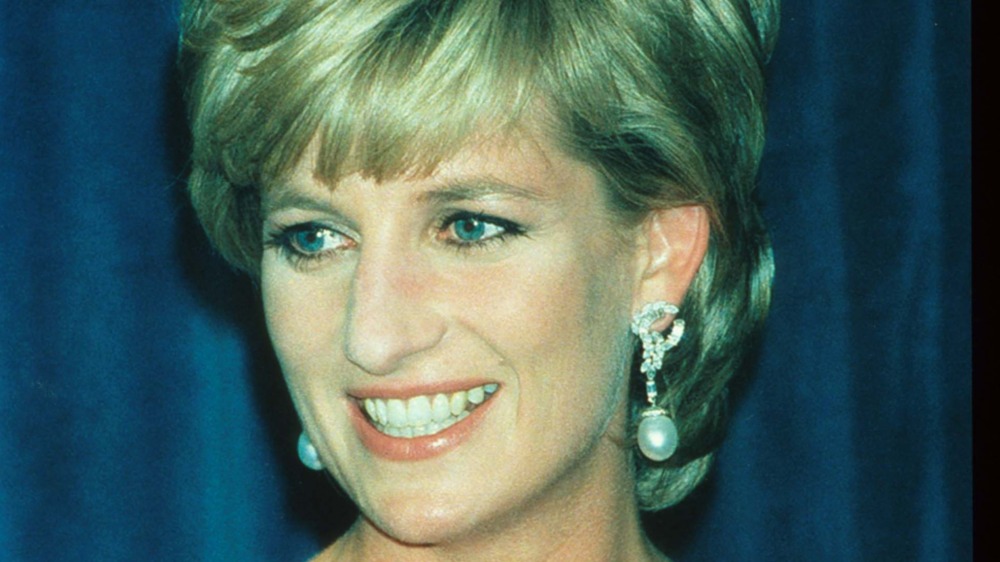 Pool/Getty Images
Princess Diana's tragic death in a car accident in 1997 broke hearts around the world for so many reasons. The People's Princess, as Diana had come to be known, was a uniquely sympathetic public figure loved around the world for her honesty and compassion for others. 
Fans could mourn, but they could also recognize their pain was nothing compared to that of those Diana left behind. Many around the world worried about the wellbeing of her sons, Prince William and Prince Harry. The boys were 15 years old and 12 years old at the time, and anyone could attest to how life-derailing a tragedy of that magnitude could be during that crucial time in life.
Over 2.5 billion people around the world turned their televisions on to join the millions lining the streets of London in mourning on the day of Princess Diana's funeral (via History Channel). One image that emerged from the day has stayed with the public in the years after.
Princess Diana's young sons were solemn as they walked behind her coffin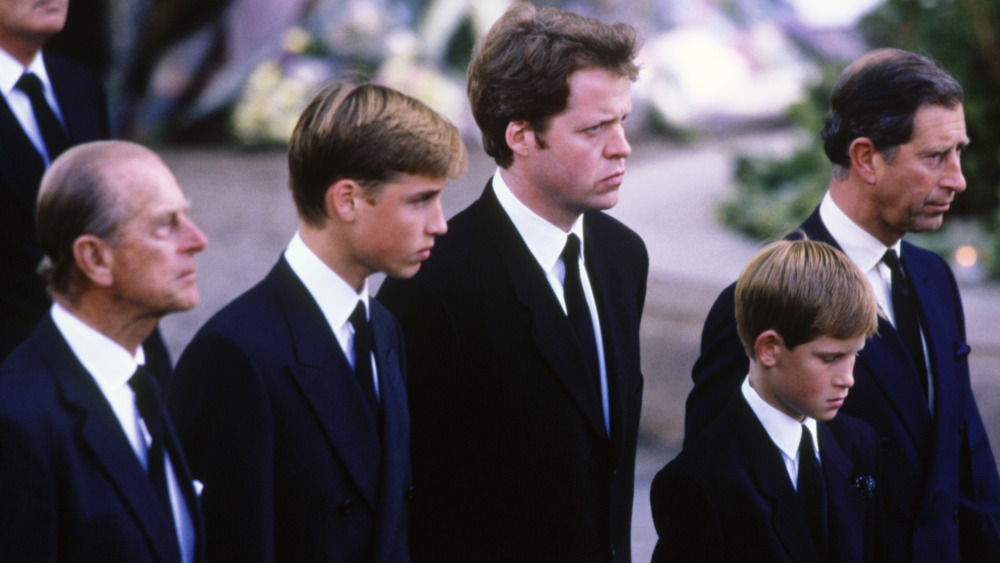 David Levenson/Getty Images
The look of the heartbroken boys, barely teenagers, walking behind their mother's coffin was difficult. It made many people question why it was necessary, when they were so clearly hurting. Now adults themselves, both have spoken publicly about the moment.
"My mother had just died, and I had to walk a long way behind her coffin, surrounded by thousands of people watching me while millions more did on television," Harry told Newsweek in 2017, as the 20th anniversary of Princess Diana's death approached. "I don't think any child should be asked to do that, under any circumstances. I don't think it would happen today."
In an interview with the BBC a few months later, as part of a documentary about his mother, Prince Harry admitted he was not prepared for the outpouring of love for his mother. "It was beautiful at the same time, and it was amazing, now looking back at it. It was amazing that our mother had such a huge effect on so many people," he said. "When you're that young and something like that happens to you, I think it's lodged in here, there, wherever — in your heart, in your head and it stays there for a very, very long time.
Prince William also had complicated feelings about what they were asked to do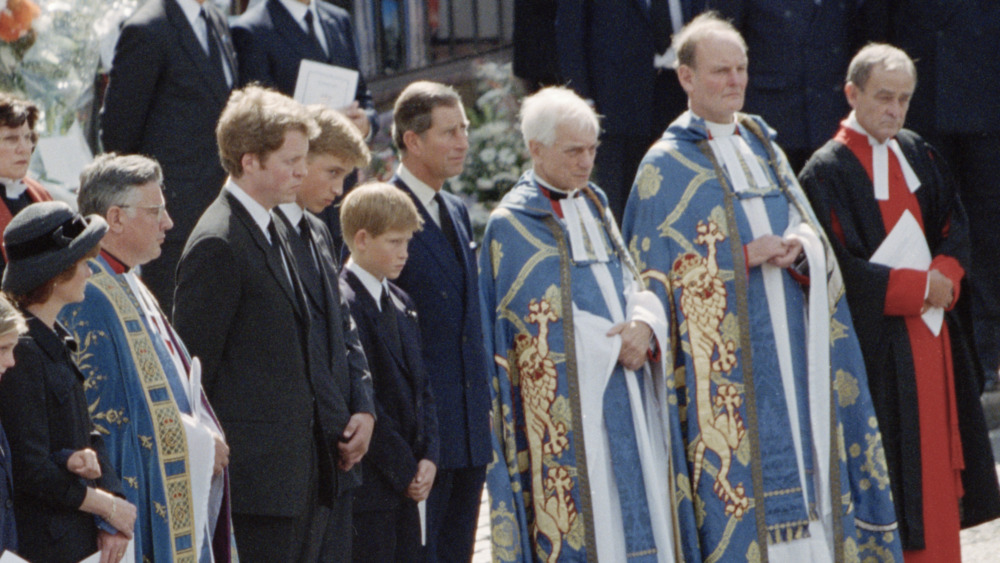 Colin Davey/Getty Images
Prince William opened up about that moment in a 2017 interview with GQ. "It was one of the hardest things I have ever done. But if I had been in floods of tears the entire way round how would that have looked?" he posed. When the interviewer said he should have been able to have that reaction if he needed, he had a thoughtful reply.
"In the situation I was in, it was self-preservation. I didn't feel comfortable anyway, having that massive outpouring of emotion around me. I am a very private person, and it was not easy. There was a lot of noise, a lot of crying, a lot of wailing, people were throwing stuff, people were fainting ... It was a very unusual experience. It was something I don't think anyone could have predicted. Looking back, the outpouring of grief and emotion was very touching but it was very odd to be in that situation."