Here's How President Joe Biden Will Mark 100 Days In Office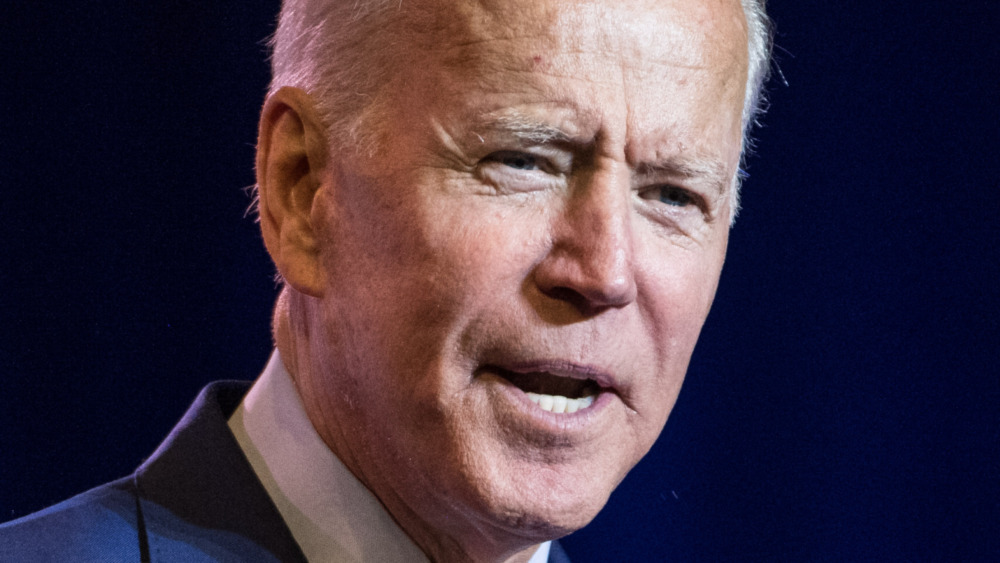 Shutterstock
When it was clear that he was going to become the 46th POTUS, Joe Biden put together what looked like an ambitious to-do list of achievables for his first 100 days in office. Now he's been invited to go before the Senate and the House of Representatives to talk about it, in a speech that has been scheduled for April 28, the night before the 100-day mark, per a tweet from senior White House correspondent Weijia Jiang.
Biden's invitation to speak was formally extended by House Speaker Nancy Pelosi, who, in her letter, asked the president to "share your vision for addressing the challenges and opportunities of this historic moment" (via CNN). 
The first presidential speech before both houses is not considered a State of the Union address, but it is seen as a policy equivalent, because a president uses this address to lay out what he might want to achieve in the medium- and long-term. All of Biden's predecessors, from former President Donald Trump to Ronald Reagan delivered their speeches in February (via USA Today). The earliest a speech like this took place was when George H.W. Bush spoke to both Houses on Feb. 9, 1989 (via Bloomberg). 
President Biden's speech was delayed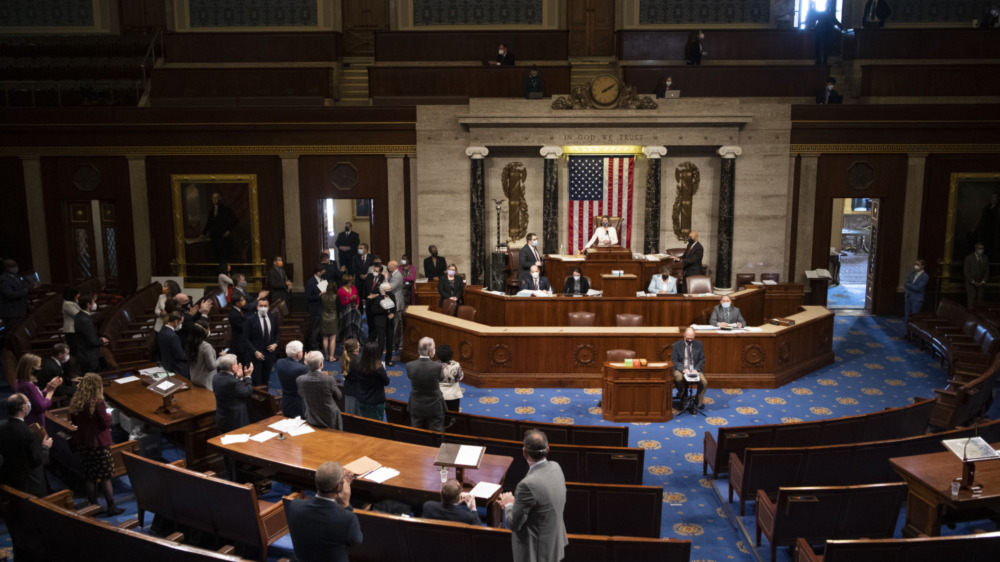 Bloomberg/Getty Images
Forbes reported that the date for Joe Biden's speech was up in the air until it was actually announced. When he first assumed office, the president had assumed that he would be delivering his address at the same time as his predecessors, but it didn't happen. House Speaker Nancy Pelosi then said that the address wouldn't happen until the $1.9 trillion COVID relief bill was passed, which it was. 
White House press secretary Jen Psaki gave a bit of insight as to what caused the delay, saying back in February that Biden's first policy speech would look different because "of COVID and because we want to be safe and project that safety and our responsibility of projecting that to the American public." 
USA Today notes that past joint sessions usually featured House and Senate members and Supreme Court justices, but given that COVID-19 isn't exactly under control, its not quite clear what measures could be taken to keep everyone safe. Since House speaker Pelosi has said a decision on a date would only be made after consulting with the Capitol's regular physician, we can assume COVID-19 protocols will be in place when the event happens.