Queer Eye's Tan France Announces Big Family News In Hilarious Instagram Post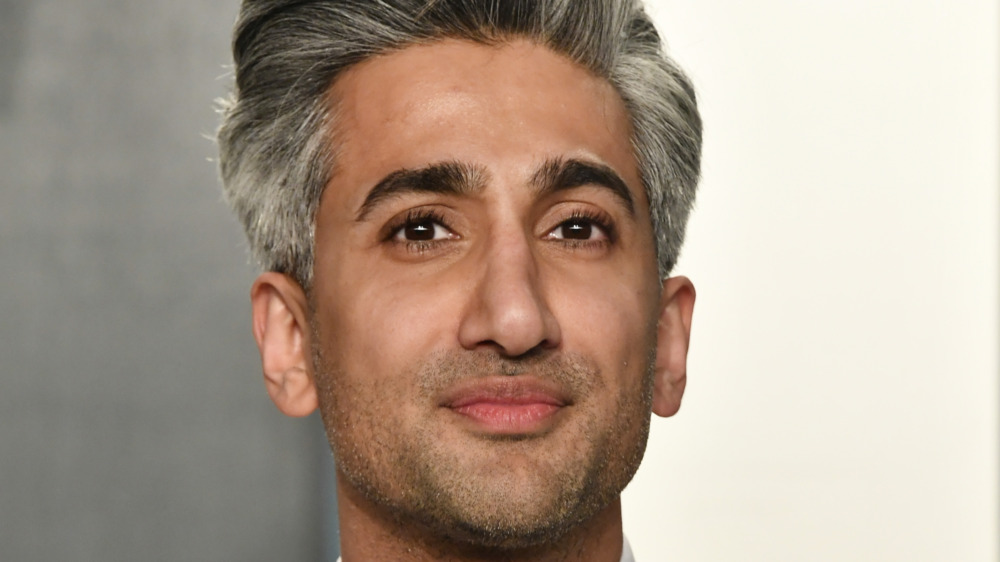 Frazer Harrison/Getty Images
If it is even possible, we love Queer Eye's Tan France even more now. The fashion expert and his husband Rob are expecting a baby via surrogate according to People, and France found the sweetest and most hilarious way to share his exciting family news.
The 37-year-old took to Instagram to announce the couple's baby on the way, posting a photo of himself posing as if he were pregnant, with an ultrasound photo photoshopped over his belly. "So happy to finally share that WE'RE HAVING A BABY!!" France captioned the image, going on to clarify, "No, I'm not pregnant, despite this VERY realistic pic."
France then shared more details about his and Rob's journey to baby, writing, "With the greatest gift/help of the most wonderful surrogate, Rob and I are lucky enough to be on our way to being parents, this Summer." He added, "Something we've wanted for SOooo many years. Our hearts are so full right now. I cannot wait to hold this baby, and to show him so much love."
Tan France's Queer Eye co-stars congratulate him
Back in 2018, the TV personality said he planned to have six kids with Rob via surrogate (via Independent). "I truly do want six. I will settle for minimum four. And no, six is not loads. It's just enough" he said at the time.
Meanwhile, his Queer Eye co-stars flocked to France's Instagram to share their happiness for the couple, with Antoni Porowski joking, "now I know what it's like to cry tears of joy and be turned on simultaneously thank you and congrats boys!!!!" Jonathan Van Ness noted, "happy for you!!! I'm so proud of you and Rob you are two of the sweetest most genuine people in the world & this is the most exciting news ever."
Karamo Brown added, "Yay!!!!!!! Uncle Momo is going to spoil this baby!!!!!" And Bobby Berk added, "Hahahaha. The joy of this post outshines the creepiness of this pic."
Finally, France went on to clarify about his post, "And this pic is meant to just be a bit of fun. Playing in to the usual pregnancy announcements, because I so wish I could carry my baby."