The Most Surprising Revelation From Anne Heche's Memoir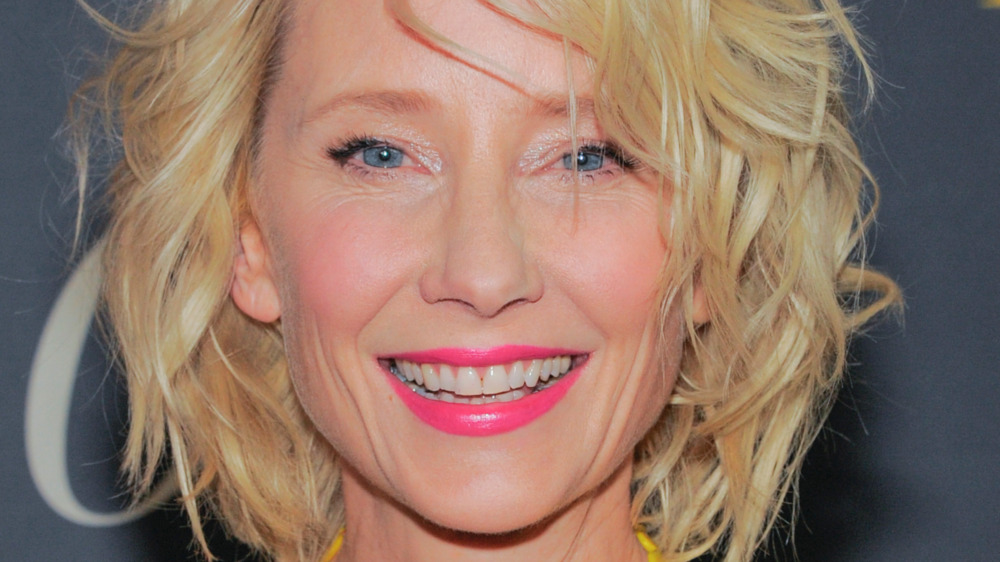 Shutterstock
We may receive a commission on purchases made from links.
Anne Heche is a legendary actress with three successful decades in the entertainment industry behind her. Appearing in the likes of Ally McBeal, Six Days Seven Nights, Chicago P.D., and Donnie Brasco (via IMDb), Heche has established herself as a chameleonic performer to the extent you're probably not even aware of all the wonderful work she's done over the years. It hasn't always been easy for the Ohio native, however, who's been impressively open about her difficult upbringing.
As she explained to Page Six, "When I was a kid, age 12, my family moved 11 times. We were poor. No money. Homeless. A yellow strip of tape across our door. My brother called a friend and so we next lived with another nice Christian family in an Amish community, and my father then ended up in Atlantic City, NJ. We've all come a long way." With the release of her 2003 memoir, Call Me Crazy, the Emmy-nominated star revealed the extent of her coping mechanisms in excruciatingly frank detail.
The award-winning actress retreated into a fantasy world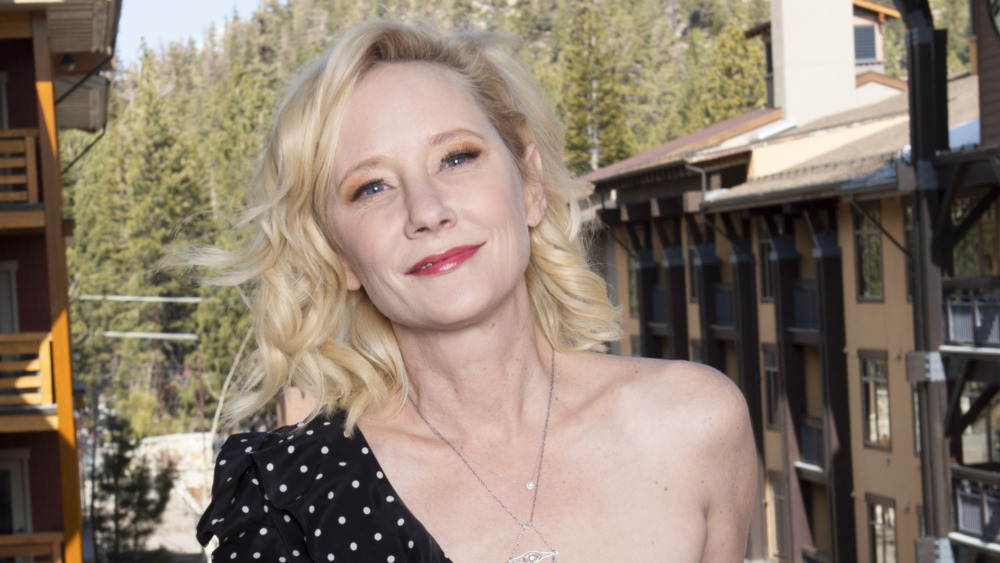 Michael Bezjian/Getty Images
As Entertainment Weekly reported, the actress details in her memoir how she employed a split personality named Celestia during a particularly difficult time in her life. Heche wrote, "No one could tell from the way I walked or talked that I was from the fourth dimension. And certainly no one had any idea that I was getting messages from my planet every day." However, although that might sound like a wild revelation, Heche explained to ABC News in 2006 that she was struggling with severe mental health issues after allegedly being abused by her father. 
Heche reasoned, "I was raised in a crazy family and it took 31 years to get the crazy out of me." As the actress shared, super-powered extraterrestrial being Celestia was part of a fantasy world she used as an escape, noting, "I believed I was from that world. I believed I was from another planet. I think I was insane." 
Looking back on that time in her life now, Heche reckons she was just desperate for love. Thankfully, these days, Heche confirms she's "all here." She sees Call Me Crazy as a way of saying goodbye to the person she used to be, describing it as "the most beautiful cake in the world, that I imagine says, 'Happy freedom Anne. You have made it to the other side.'"