The Reason Princess Diana Thought Prince Harry Would Move To The US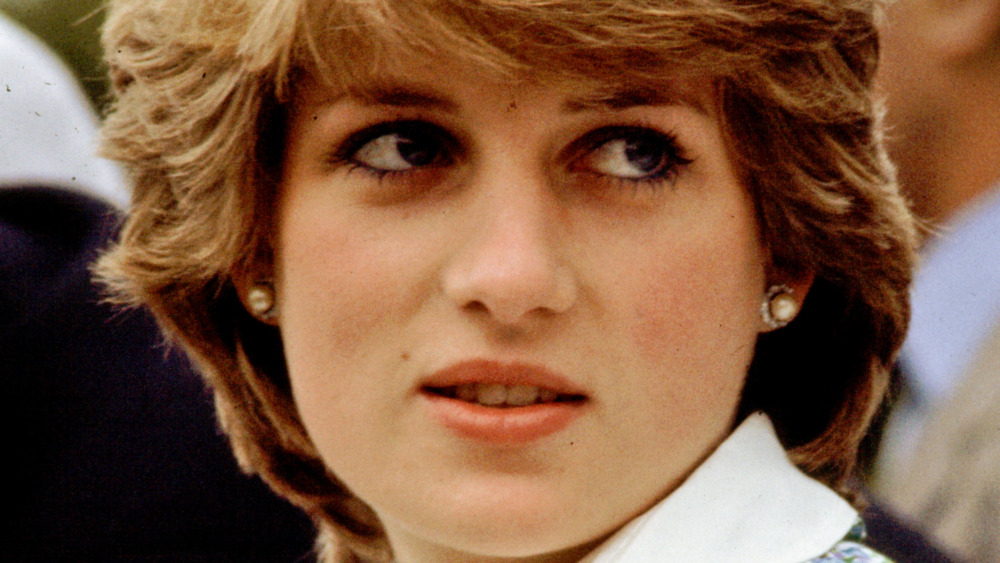 Kypros/Getty Images
As royal watchers know, Prince Harry and Meghan Markle are living comfortably in Southern California after stepping back from royal duties, and the royal family in early 2020 (via USA Today). The couple's ultimate goal was to assert more independence from their royal constraints, as well as gain more privacy from the unrelenting British tabloids. Initially, the Sussexes intended to split time between the United States and the United Kingdom, maintaining their working royals status, but as media scrutiny and the internal family drama escalated, they made the ultimate decision to relocate permanently. 
To say the public was left surprised and hurt would be an understatement, with many placing the blame for the royal divide on Meghan Markle. That only made matters worse for the couple. During his interview with Oprah, Prince Harry compared their experience to that of his late mother, Princess Diana, who was often hounded by the paparazzi (via Huffington Post). He candidly revealed, "What I was seeing was history repeating itself. More perhaps, or far more dangerously, because then you add race in, and social media in. And when I'm talking about history repeating itself, I'm talking about my mother."
As it turns out, Prince Harry's decision to find his happiness across the pond was something Princess Diana had hoped for her youngest son (via Express).
Diana's wishful thinking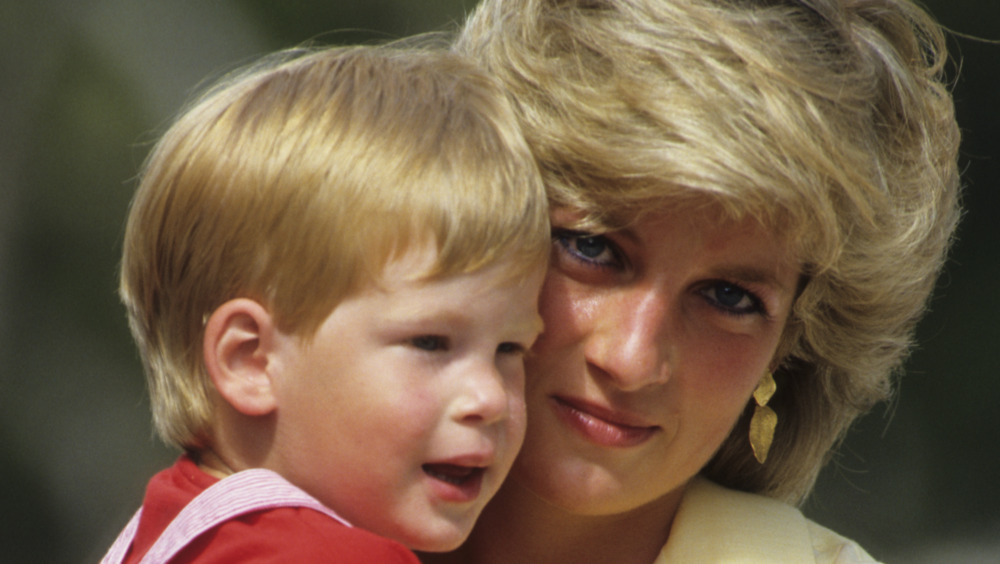 Georges De Keerle/Getty Images
When speaking with Oprah, Prince Harry admitted that his connection to his mother is still strong, and as Town and Country reported he feels, "she's been with us through this whole process." According to Diana's personal astrologer, Debbie Frank, he may be right. In an interview with Express Frank revealed that Diana not only suspected Harry would end up in the U.S. but she was happy with the notion.
A true believer in astrology, Diana often had Frank read the Princes' astrology charts, and vividly remembers one meeting with Diana where she was introduced to the two princes. During the meeting, the astrologer saw America pop up in Harry's charts, divulging that Diana was "thrilled with the link." She told the outlet, "We had no idea back then that he would be marrying Meghan." Adding, "We thought he could be going to the U.S. to university. Diana was so happy. She thought it may be Harvard."
While her prediction about Harry becoming a Harvard graduate didn't come to fruition, many feel that Diana would have been thrilled with her son's pick for a wife, and his choice to make the U.S. his permanent home.
Princess Diana had her own fun-filled adventures in the United States, after all. Most memorable, her very first trip to New York City in 1989, where she wowed in a white gown for the opera (via People), and one of the biggest tours, according to Vanity Fair, was the state trip to the White House in 1985, where she danced with John Travolta.