Braunwyn Windham-Burke Reveals The Difficult Truth About Her Open Marriage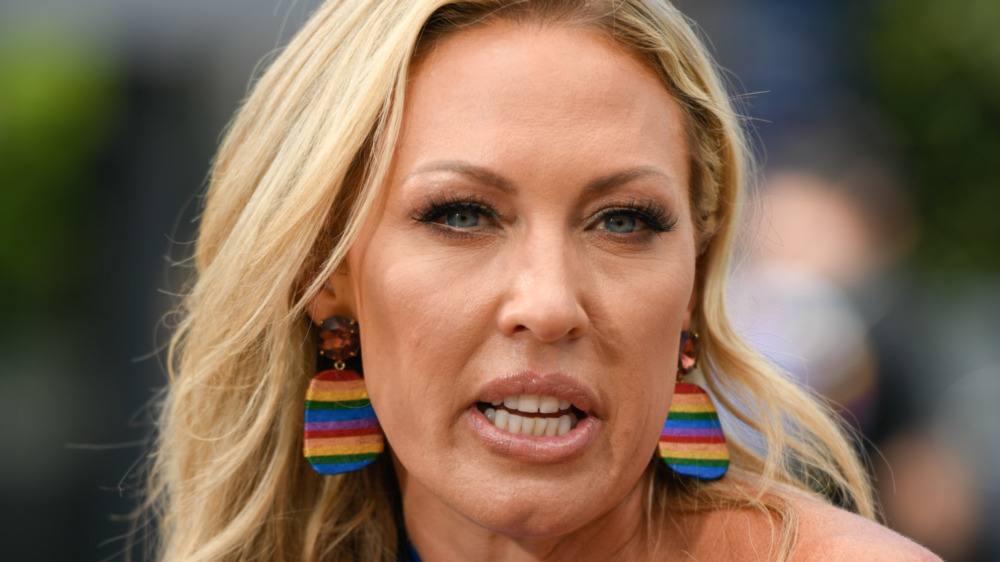 Noel Vasquez/Getty Images
The Real Housewives of Orange County's Braunwyn Windham-Burke has revealed the truth about her open marriage with her husband of more than 20 years, Sean Burke (via People). 
During an appearance on the People Every Day podcast on Tuesday, April 13, the RHOC star opened up about her complex marriage to Sean, with whom she shares seven children, and discussed what married life has been like since coming out as a lesbian and dating her girlfriend, Kris (via Entertainment Tonight). 
"I had a relationship with a girlfriend that was platonic, but I fell in love with her," Windham-Burke revealed. "And a lot of things were happening in my marriage at the time. Sean had someone else in our home, I had feelings for another woman, a lot of things were occurring off-camera at that time. And it basically kind of blew up."
Speaking on the podcast, Braunwyn added that she realized she was "not straight at all" after becoming sober. "Sean and I had a very good, long, honest conversation, and I was like, 'I want to be with a woman. This is what I want,'" the Bravo star said. "We had known that I was bisexual for a long time, but some things had happened ... I was sober, I was doing inventory, and I had, for the first time in my life, been with a woman, sober ... and I was like, I'm not straight at all. I know this now."
Braunwyn wants to stay married to Sean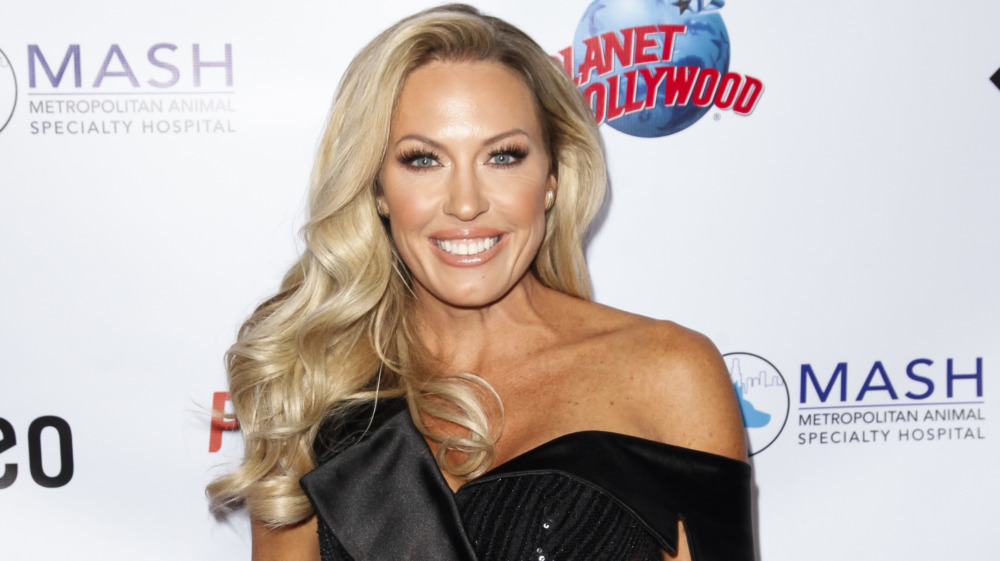 Tibrina Hobson/Getty Images
Further discussing her marriage with the People Every Day podcast host, Janine Rubenstein, Braunwyn also confirmed that she does want to stay married to her husband, Sean. "Some days have been great and some days have been really hard ... We are doing our best to navigate something that I've never seen done before," she said. "We do want to stay married, we do want to stay parents, we are best friends. And some days that seems very attainable, and some days it doesn't." 
As the Daily Mail reports, Braunwyn and her girlfriend, Kris, recently ended their relationship after roughly six months of dating. Speaking to People, a source said of the breakup, "They were at two very different places in their lives and Kris wanted more of a commitment than Braunwyn was able to give, so it was better to part ways. They're still friendly, and each want the best for the other."
News of the split arrived just four months after the Real Housewives cast member publicly came out as a lesbian (via YouTube). Speaking to GLAAD back in December 2020, Windham-Burke revealed, "I'm a member of the LGBTQ+ community. It has taken me 42 years to say that but I am so proud of where I am right now. I'm so happy where I am. To be able to be comfortable in my own skin after so long is just so nice."