Here's What Brandi Dreier From My 600-Lb Life Looks Like Now
TLC's My 600-lb Life is the long-running weight loss reality show we can't stop watching. Following a group of morbidly obese people, whose weight has ballooned out of control to 600 pounds or more, the show is heartbreaking and life-affirming in equal measure. Presided over by no-nonsense icon Dr. Now, each participant is tasked with undergoing a strict diet and exercise regimen to qualify for weight loss surgery.
Many participants rise to the occasion, many falter, and many more outright quit, but regardless their stories are always compelling. When it came to Brandi Dreier, it was a family affair as the 587-lb lady embarked on her journey alongside her similarly overweight twin sister Kandi, as noted by People. After committing fully to the program, Dreier finished up My 600-lb Life victorious, having lost over 200 pounds overall. In the years since, things have thankfully only gotten better for the former reality star.
Life is sweet for the former reality star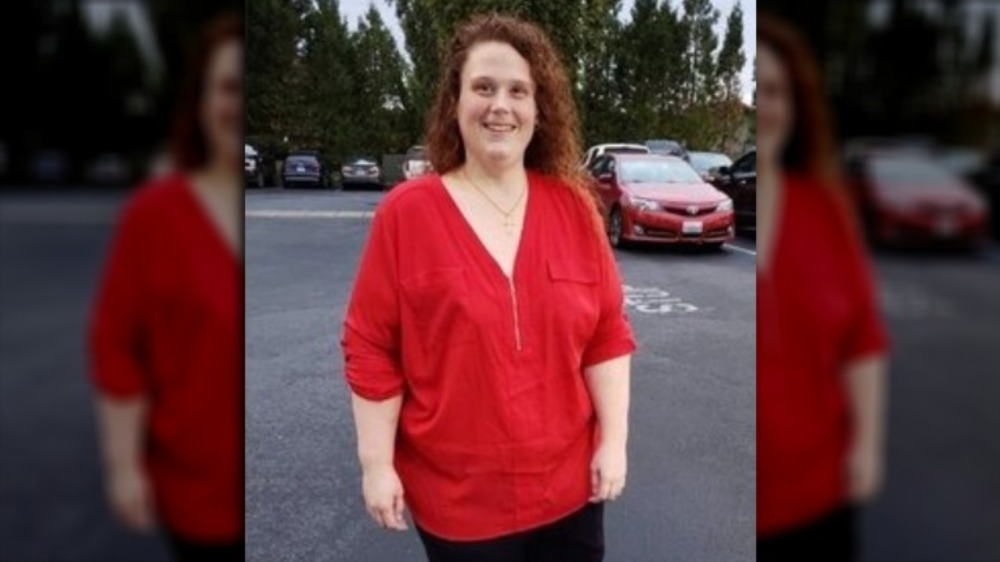 Facebook
In 2017, Brandi proudly informed People that her and her sister's weight loss efforts continued after the show aired, noting emphatically, "Food doesn't rule our lives anymore." In fact, she even admitted, "Sometimes I forget to eat because the hunger isn't there." The former reality star acknowledged that My 600-lb Life came along at the perfect moment, since she and Kandi had been trying to make a change for a while. Although she revealed, "I was terrified of going on camera," Dreier noted that "it was a once-in-a-lifetime opportunity so we took it." She hasn't looked back either, having married husband Femi Mark Eijs, with whom she shares two daughters. Her first child was born in June 2018, according to Starcasm, and her second was born in October 2020. Notably, Brandi was reportedly married prior to her and her sister's Where Are They Now? episode, although she claimed at the time to only be engaged.
Brandi appears to keep her social media accounts private, so it's difficult to get a proper update on her family outside of what's been reported. It appears both Brandi and Kandi are intent on living their lives out of the public eye following their stint on reality TV, but the determined women are committed to weight loss and family regardless of what else is happening.