What Does Eric Church's Bunch Of Nothing Really Mean?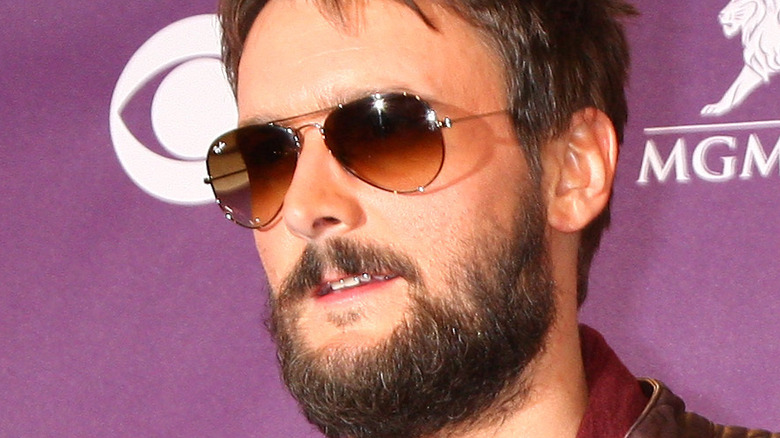 Shutterstock
Eric Church is putting out new music, and he's doing it in a pretty fascinating way. The country singer is following up his 2018 album, Desperate Man, with not one but three new albums. The albums will collectively be called Heart & Soul, playing out over 24 tracks and featuring a number of exciting collaborators (via Rolling Stone). Heart is set for release on April 16th, and on the 20th, and Soul on April 23rd.
All 24 songs were written during a 28-day retreat in the mountains of North Carolina in early 2020 (via PopCulture). "We're recording until 2:00, 3:00 in the morning, and then I got to write at 10:00 AM the next day, because I have to have a song by the evening," he told Kelleigh Bannen on Today's Country Radio. 
"And I got to where I could not turn it off. I mean, I was writing songs in my sleep. I was dreaming about songs. Everything was a song to me. I mean, anybody that talked to me, I would go, 'I gotta make that a song.' I don't know if that's good or bad, but I got quite manic, but it worked. At the end of it, it took me a while to shut it down."
One of Eric Church's most anticipated new songs is 'Bunch of Nothing'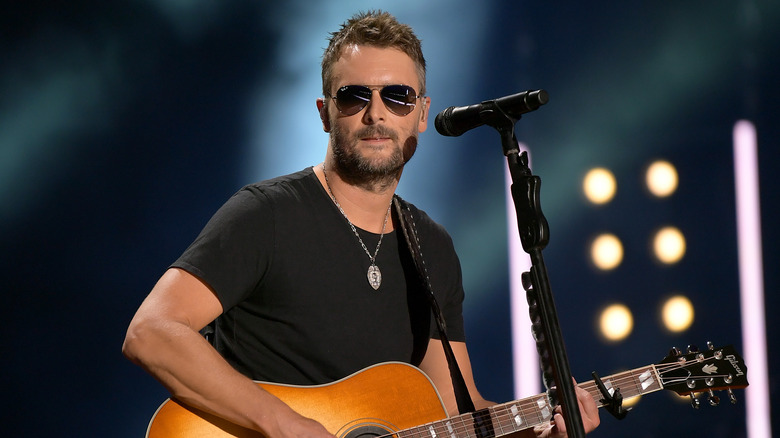 Jason Kempin/Getty Images
Of the many tracks on Heart, "Bunch of Nothing" is one of the most anticipated. The song has a definite 'honky-tonk' sound to it, but it's the lyrics that are already catching the eyes of fans. It sounds like a supportive friend playing the shoulder to cry on for a buddy bent out of shape over heartbreak. "I'll help you get to where I am / Get you going full throttle, and leanin' on the bottle / And some bait in a coffee can," he sings (via Genius).
As supportive friends tend to do, Eric Church also touches on his own past in order to offer advice and empathy to his struggling buddy. "Before my mind took a vacation / I had a situation like you got / They tell me that I had a good woman gone bad / But I can't remember what I forgot," Church sings, implying the sting of heartbreak can be numbed by the things you surround yourself with in the aftermath.
If you're already interested in seeing Church perform "Bunch of Nothing," you're in luck. He'll be performing the track at the 2021 ACM Awards on Sunday, April 18 (via TheBoot).