The Truth About Princes Charles' Bond With His Grandchildren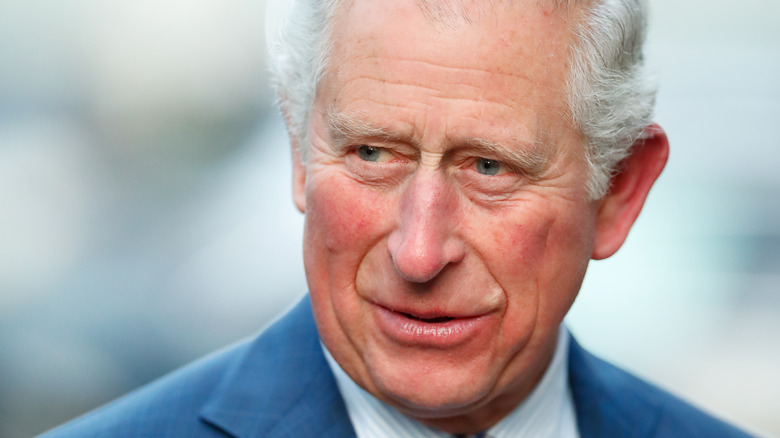 Max Mumby/indigo/Getty Images
Prince Charles' relationship with his sons, Prince William and Prince Harry, has certainly seen its ups and downs over the years, but the family appears to have remained close. Following Prince Harry and Meghan Markle's tell-all interview with Oprah, relations between the second son and his father appear to be strained. With Prince Harry and his wife taking up residence in California, Prince Charles likely has only spent time with his grandson, Archie, via zoom. But, his relationship with William's children seems as strong as ever.
The Express reports that his commitment as a grandfather stems from his lack of connection with his own grandfathers, as one had died before he was born and the other shortly after. Indeed, according to BestLife, the future king shared his distress over not being able to spend time with his grandchildren throughout the pandemic. "I've been doing the FaceTime, which is all very well. But it isn't the same, is it? You really want to give people a hug every now and then."
"It's a different part of your life," Prince Charles said of his experience as a grandfather. "The great thing is to encourage [grandchildren]. Show them things to take their interest. My grandmother did that, she was wonderful. It is very important to create a bond when they are very young," he said to The Telegraph in 2013.
Prince Charles also has step grandchildren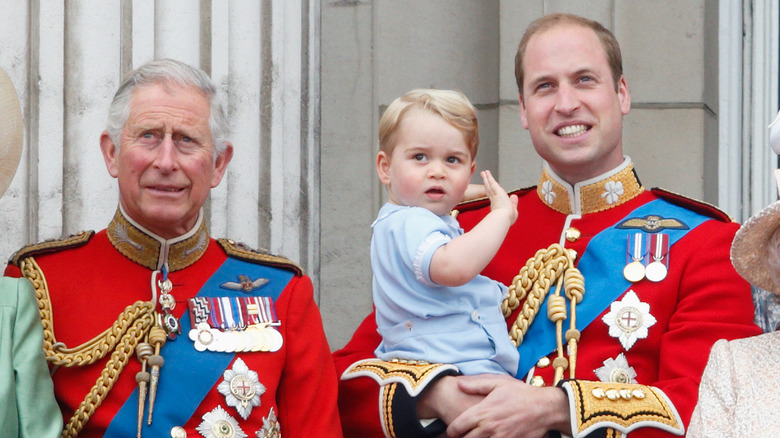 Max Mumby/indigo/Getty Images
Prince Charles' wife, Camilla, Duchess of Cornwall, revealed that her grandchildren also love spending time with him. BestLife cites the BBC documentary about his life when Camilla explains, "My grandchildren adore him, absolutely adore him. He's a brilliant mimic. He reads Harry Potter and he can do all the different voices and I think children really appreciate that."
As for his relationship with Prince George, the 72-year-old loves introducing him to the natural world. In the same documentary, Prince Charles explains that he created an arboretum around the time that he was born. "It's really George's wood. It's going to be quite amazing for him, as they grow up, and he grows up," he said of the project. George even helps his grandfather in the garden, the outlet reports.
But, Princess Charlotte seems to hold a special place in his heart as the only girl in the family at the moment. When she was born in 2015, he gushed, "I was hoping for a granddaughter — someone to look after me when I am very old" (via The Express).
"Grandpa Wales", as the children call him, apparently loves to get down on the floor to play with his grandkids. "He will get down on his knees and crawl about with them for hours — you know, making funny noises and laughing," Camilla revealed. Hopefully Prince Charles will get to create the same bond with Prince Harry's children as well.