The Truth About Beanie Feldstein's Girlfriend, Bonnie Chance Roberts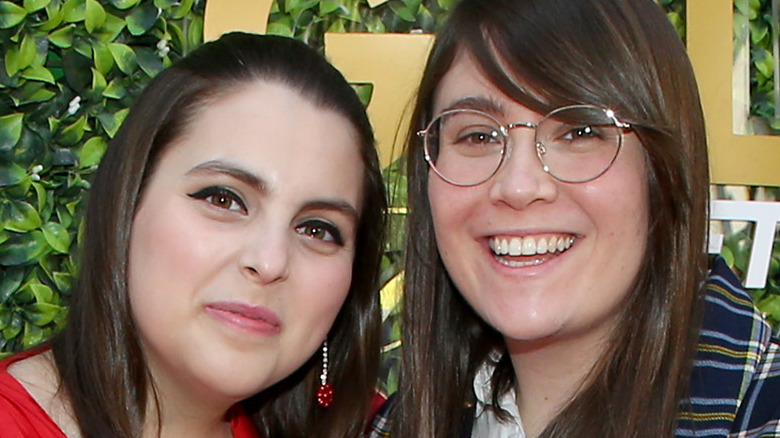 Phillip Faraone/Getty Images
Actress Beanie Feldstein used to be so bad at relationships that her big brother, and fellow actor, Jonah Hill nicknamed her "Dexter" after the titular TV character. During an appearance on the Life is Short with Justin Long podcast (via CheatSheet), the Lady Bird breakout admitted, "I didn't think I'd ever be in love." Feldstein explained, "I never cared about that side of romance or intimacy or anything," hence why Hill called her Dexter, with the Superbad star describing her as "a serial killer of relationships." 
Thankfully, the actor turned out to be totally wrong about his sweet little sister, who discovered her issue was sexuality-based, noting, "I loved and I have so much love for specifically my boyfriend during college. ... but something was missing." Feldstein learned what that something was upon meeting girlfriend Bonnie Chance Roberts, who made the actress feel like she finally understood "what they f**king write songs about." Finally, everything clicked into place for the one-time love destroyer. 
The two talented ladies fell in love on set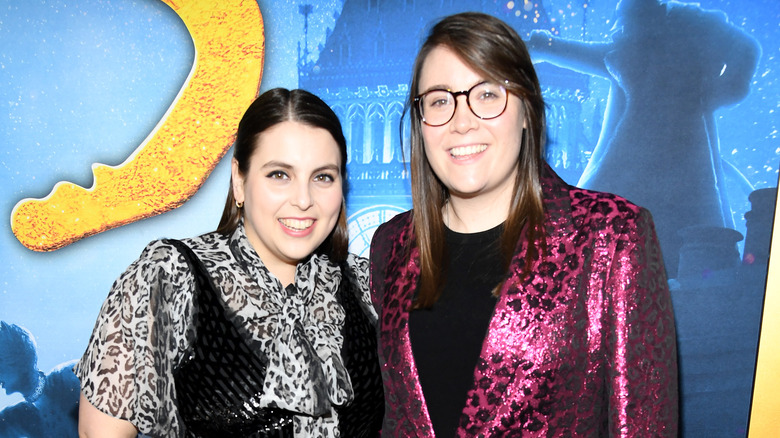 Kevin Mazur/Getty Images
In an interview with Teen Vogue, Feldstein explained that Roberts' gender wasn't an issue because "I was in love with her and all of her." The two met on the U.K. set of How to Build a Girl, which Liverpool native and Birmingham University grad Roberts was a producer on while Feldstein handled the starring role (via London Screenwriters' Festival). Although it's unclear when they made it official, the actress shared a photo on Instagram in October 2018 of her and Roberts, and she sweetly captioned it, "She made it across the pond." 
Speaking to People the following year, the outspoken star shared that being queer doesn't define her. The actress noted, "For me in my life, it is a part of who I am but it is not at all my defining feature." She also acknowledged that Booksmart, and its tender representation of a same-sex relationship, was hugely meaningful to her, saying, "I think if I could have seen our film earlier, I would have found myself a bit sooner."
For Roberts' 30th birthday in 2020, Feldstein took to Instagram to gush about "the most remarkable human ever to exist." She admitted, "I'm pretty convinced you're actually made of magic," and described her girlfriend as "the girl with the warmest heart, the most expansive imagination and the most exceptional brain." Roberts sweetly commented, "I love you bubba cheek."