Here's How Kate Middleton Met Prince Philip Before She Met Prince William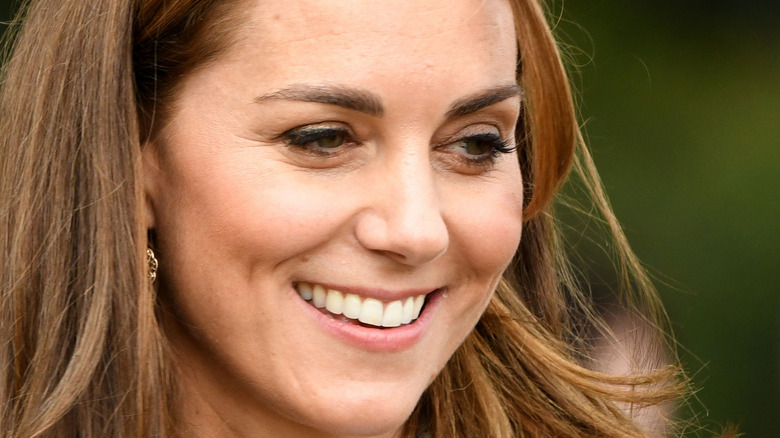 Shutterstock
Long before she was known as Catherine, the Duchess of Cambridge, she was Kate Middleton. And when she was a student at Marlborough College, she visited St James' Palace more than a decade before her wedding to Prince William to receive her Duke of Edinburgh Award. Which basically means, she met Prince Philip before she met her future husband, Prince William!
The Award was established by Prince Philip in 1956, and was designed as an opportunity for young people between the ages of 14 and 24 to, according to the official Duke of Edinburgh Award website, "improve their physical fitness, volunteer in their community and experience a team adventure in a new environment." The site further details that, "Success in the Award is measured by regular participation over a fixed period of time while showing commitment and progress in each activity."
Back in 2016, the Duchess of Cambridge had said: "I started my Duke of Edinburgh's Award while I was at Marlborough College, completing my Bronze before getting my Gold Award while I was in the sixth form" (via Hello). One of Kate Middleton's required activities involved going out for a hike in inclement weather, and then having to prepare a meal. "I can remember trying to cook bacon in the soaking wet. Everything was just sopping, and I was trying and trying to cook bacon. I remember saying, 'You know what, I think we're just going to have plain sandwiches. Basic bread and butter,'" she recalled (via Good Housekeeping). 
Kate Middleton learned a lot from working towards her Duke of Edinburgh Award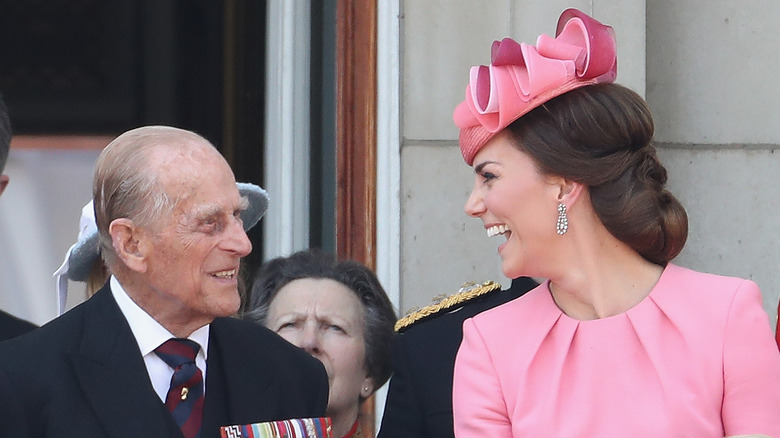 Chris Jackson/Getty Images
Kate Middleton has only good things to say about the experience, which is positioned as having to carry out physically demanding tasks so participants can become more grounded. "The Duke of Edinburgh's Award is such a great way for young people to grow in confidence, learn new skills, work as part of a team and have great fun along the way. While getting my Gold Award was challenging at times, it is one of my most memorable experiences from growing up, and I could not recommend it more highly," she said (via Hello). 
More than 1.3 million people between the ages of 14 to 24 are said to have signed up and taken part in what is known as the DoE awards in 2018 alone. Half a million had signed up to take part in the program as of March 2020 (via BBC). 
According to itv, The Duke of Edinburgh Award was considered one of Prince Philip's greatest achievements, and it followed along with one of his life beliefs. As the Prince was quoted as saying, "If you don't give young people the opportunities to find out about life, to find out what's worth doing and to be able to develop their capabilities and their physical abilities, they're never going to get anywhere."