Why Prince Philip's Sisters Weren't Invited To His Wedding To Queen Elizabeth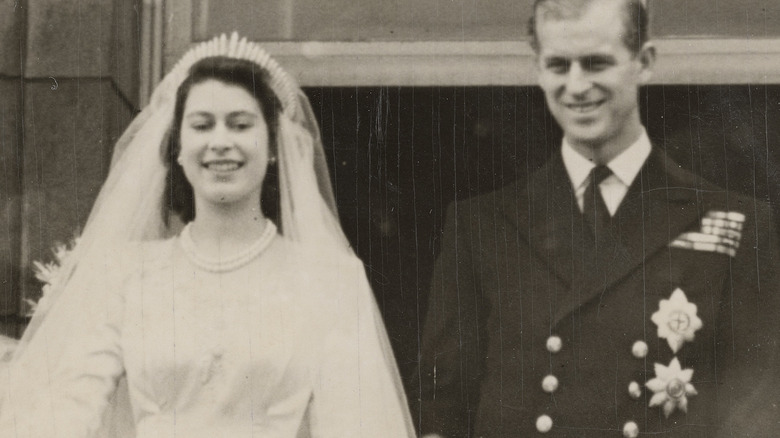 Evening Standard/Getty Images
With all of the drama that seems to follow the royal family, it may not surprise some that Prince Philip's sisters were not invited to his wedding to Queen Elizabeth nearly three quarters of a century ago. But then again, consider that even at-odds brothers Prince William and Prince Harry will both attend their grandfather Prince Philip's funeral — although, Buckingham Palace has confirmed they will not walk side by side. According to a statement, this is purely for practical purposes, and not due to any friction between the two.
Meanwhile, the reason Philip's sisters did not watch him walk down the aisle was absolutely political, with Hello! reporting that Princess Margarita, Princess Theodora, and Princess Sophie did not make the 2,500-strong wedding guest list. First, remember that the union of Elizabeth and Philip took place in 1947, right after World War II. All three sisters had married German princes — and so, in the immediate aftermath of the war, they were not welcome in Britian. According to Page Six, some of the men may even have been Nazis at one time.
Why Princess Cecilie was not in attendance when Prince Philip married Queen Elizabeth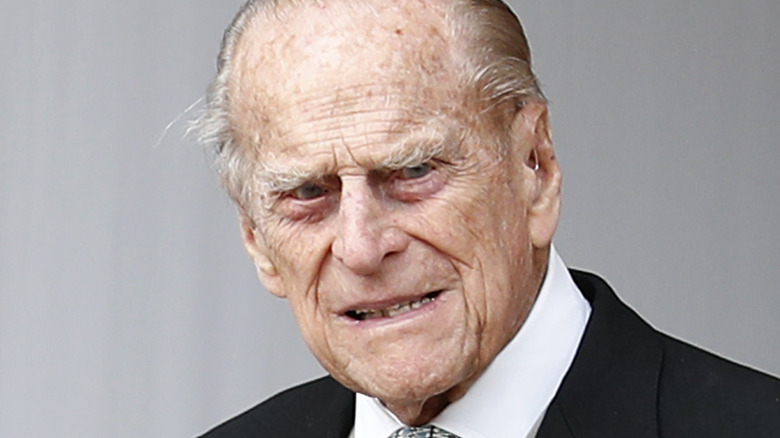 Wpa Pool/Getty Images
Prince Philip also had a fourth sister — Princess Cecilie. The reason she was not at the royal wedding is even sadder than simply not being invited.
In a tragic incident, Prince Philip's reported favorite sister Cecilie, who was eight months pregnant, as well as her husband, also a German nobleman, and two of their children, died in a plane crash in 1937 — this was ten years before Philip would go on to be married to Queen Elizabeth (via Mirror). Unthinkably, it's believed Cecilie may have given birth on the flight as the body of a newborn was discovered among the wreckage.
In another heartbreaking twist of fate, Cecilie had a surviving child, Johanna, who was not on the flight, but who died of meningitis two years after her family's death (via Salon Privé).