Who Is Prince Edward's Son James, Viscount Severn?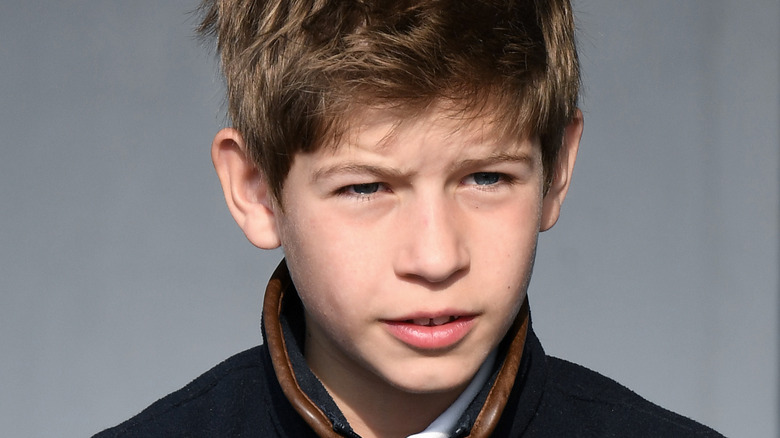 Pool/max Mumby/Getty Images
As more details emerge regarding Prince Philip's funeral on April 17, all eyes have turned to which royals are invited to the small ceremony at St. George's Chapel. The BBC has reported that the Duke of Edinburgh's eight grandchildren will be in attendance, but many of the younger royals — including the ten great-grandchildren — won't be. The youngest royal to be in attendance will be Prince Edward's son James, Viscount Severn. So here's what we know about the Queen's youngest grandson. He's rarely seen at public engagements, and it's intentional.
Tatler reported that James, Viscount Severn is the second child of Prince Edward and Sophie Rhys-Jones, the Countess of Wessex, and is among the Queen's favorites. There's a pretty big age gap between himself and the other grandchildren. He's 13 years old, and, while his sister Louise is 17, the other royal grandchildren range in age up to 43 years old.
The Sun reported that James, Viscount Severn lives in Bagshot Park in Surrey, but when the family comes to London, they stay in Buckingham Palace. He currently attends a prep school near Sandhurst, Eagle House School, and took part in his first royal engagement in 2015 when he joined his parents on a trip to South Africa.
Why isn't James, Viscount Severn a prince?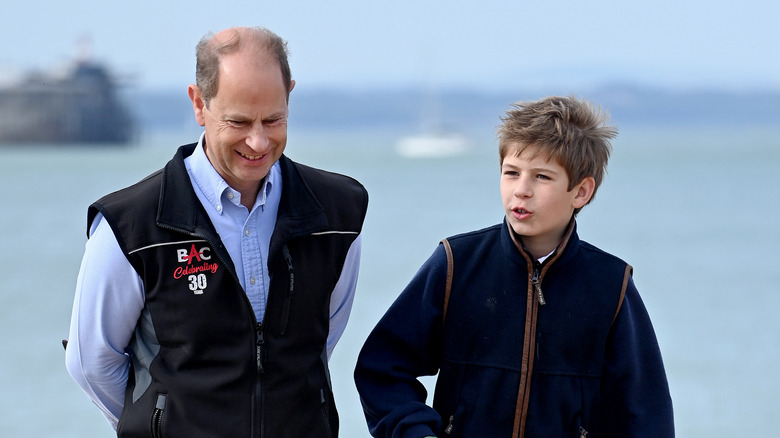 Pool/max Mumby/Getty Images
Unlike the other grandchildren of the Queen and Duke of Edinburgh, James, Viscount Severn isn't a prince. This was a conscious decision on the part of his parents. Per Town & Country, the Countess of Wessex said, "For their sakes, to grow up as normally as possible we felt was quite important."
According to The Irish Sun, when Prince Edward married Sophie Rhys-Jones, he agreed that their children would take the titles of Earls, not His or Her Royal Highness. This agreement was made with the Queen. Princess Anne made a similar arrangement which is why Zara Tindall and Peter Phillips also don't have royal titles.
Tatler outlined that James' title is a nod to his mother's Welsh heritage. The River Severn runs through England and Wales. Speaking to the Sunday Times about the children's titles, the Countess of Wessex said, "We try to bring them up with the understanding that they are very likely to have to work for a living ... Hence we made the decision not to use HRH titles. They have them and can decide to use them from 18, but it's highly unlikely."
It seems that James, Viscount Severn is super close to his family. A source told The Sun that he "is rather good at flipping burgers and liked to get fully involved whenever there was a family barbecue at Balmoral. That used to be Prince Philip's domain, but is less so these days."