Pfizer Says You'll Need A Third COVID-19 Shot Within 12 Months. Here's Why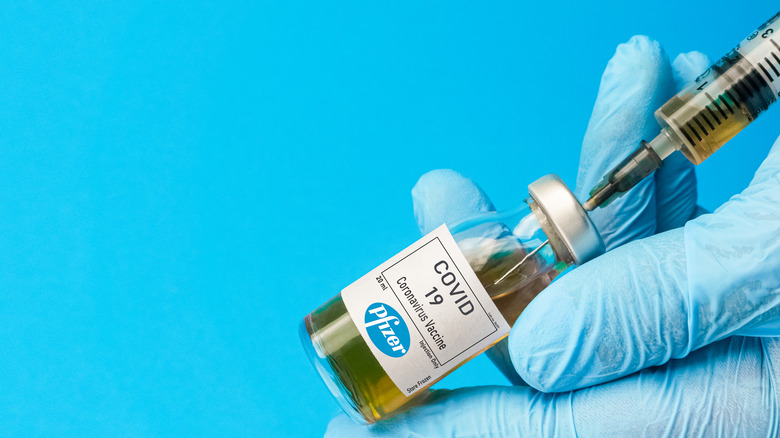 Shutterstock
It's been over a year since the COVID-19 outbreak shook up the world and after patiently waiting, Americans are finally able to receive vaccinations against the deadly virus. 
As of April 15, 2021, 77 million people in the United States are fully vaccinated, per a CNN analysis of CDC data. As 2021 rolls on, the country hopes millions more will get their shots so there's a chance that things can finally go back to normal — or as normal as they can be, given the circumstances.
There are currently three different vaccines available to those eligible in their respective states: the one-shot Johnson & Johnson vaccine, which was recently paused for distribution after six women experienced blood clots (one resulted fatality) as a side effect of the vaccine less than two weeks after receiving it, the two-shot Moderna vaccine, and the two-shot Pfizer vaccine. The Moderna and Pfizer vaccines reportedly have over 90 percent efficacy rates when it comes to preventing the virus (via Healthline). However, for Pfizer, there may be one more shot you'll need to really protect against the coronavirus.
Pfizer issued a statement about a third COVID-19 shot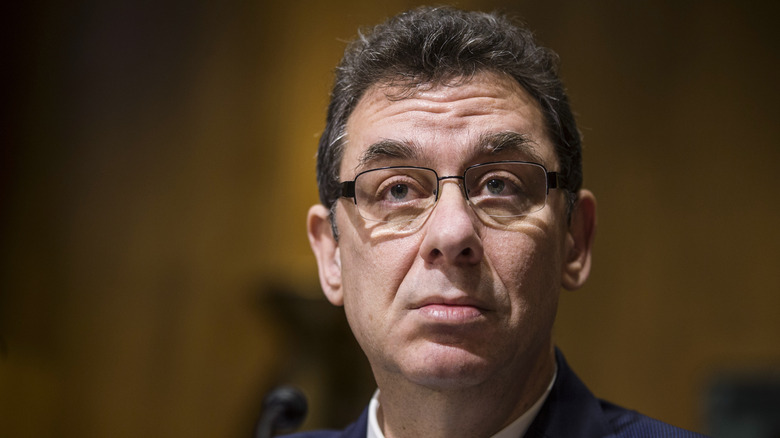 Bloomberg/Getty Images
During a CVS Health event that was taped on April 1, 2021, released to the public on April 15, per CNBC, Pfizer CEO Albert Bourla spoke about the likelihood of people needing a third shot within 12 months of getting their first two shots. 
"A likely scenario is that there will be likely a need for a third dose, somewhere between six and 12 months and then from there, there will be an annual revaccination, but all of that needs to be confirmed," Bourla shared with CNBC's Bertha Coombs. "And again, the variants will play a key role. It is extremely important to suppress the pool of people that can be susceptible to the virus."
While some social media users were outraged about the likelihood of needing a third shot, and the possibility of receiving a COVID-19 vaccine annually – like one Twitter user who simply wrote "NOPE," – others pointed out that it's not as big of a deal as they're making it out to be. One rational Twitter user wrote, "People are so confused and annoyed about Pfizer CEO saying we will most likely need a third shot in 12 months... Have they never heard about the *annual* flu vaccine?"