Here's Why Trisha Yearwood Said Her Marriage To Garth Brooks Is Sometimes Difficult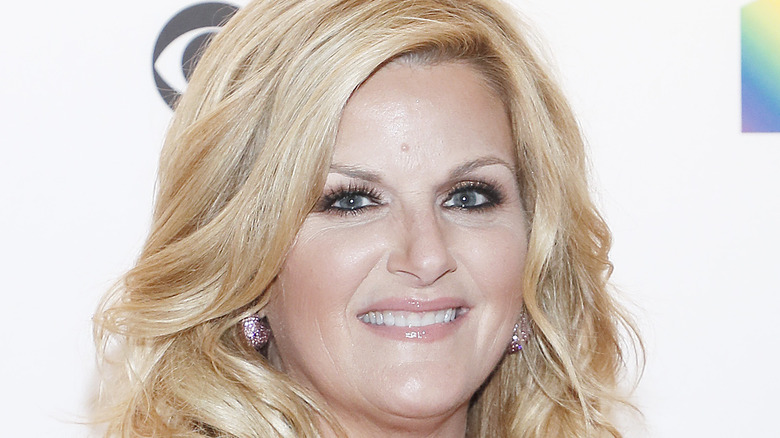 Paul Morigi/Getty Images
Trisha Yearwood and Garth Brooks are country music royalty. The couple not only make beautiful music together (via Taste of Country), but they also seem to have a strong marriage that is the envy of many of their fans. The pair met in the 80s during the early parts of their careers (via Biography). Although they were both married to other people at the time, Brooks later admitted that he felt an instant connection to Yearwood. "I felt that feeling like you just met your wife," he said during an appearance on The Ellen Show (via YouTube). After a long friendship, the two found themselves single and began a romance. They tied the knot in 2005, and have seemingly been going strong ever since.
Yearwood has also admitted that she felt that Brooks was the one for her all those years ago. When asked when she felt the spark with Brooks, Yearwood told Parade, "It was probably the minute I met him, even though I didn't know it at the time. I just think we're meant to be. It will be 11 years this December that we have been married. But we've known each other for 27 years. We have a friendship that's a great base for all of it." However, their marriage isn't without flaws. Yearwood recently opened up about the struggles she and Brooks face in their relationship.
Trisha Yearwood gets real about marriage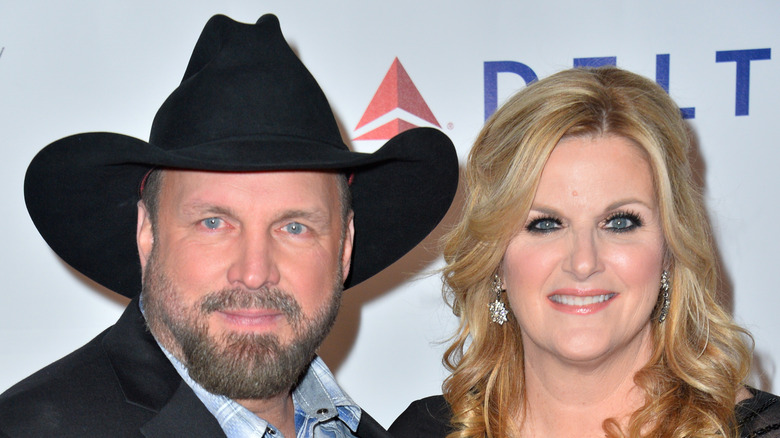 Shutterstock
Trisha Yearwood is now opening up about what makes her marriage to Garth Brooks work, and some of the struggles that they've endured as a couple. The country singer tells Us Weekly that she and Brooks can often clash because they're so much alike. "We're both very independent people who run our own ships. And sometimes when two people are driving two big ships, it can be difficult," she admits. She also claims that quarantine brought out some of those issues.
"Before this past year, we were together all the time. I mean, we really are a couple who got married to be together, so we don't spend that much time apart anyway. So it wasn't a huge change, but it was enough that there was really nowhere to go. I think it was kind of navigating; how do we stay alphas, stay independent, do our own thing, feel like we run our own lives, but be a couple. It's a balance where sometimes one person is running the ship and sometimes the other person is, and sometimes you're going to butt heads," Yearwood admitted. She went on to reveal that she was content to leave past relationships when things got difficult. However, she says that's not an option with Brooks, whom she calls the love of her life. "So you sit down, and you talk it through and, and that gets you better when you get to the other side," she stated.