The Truth About Queen Elizabeth's Relationship With Her Mother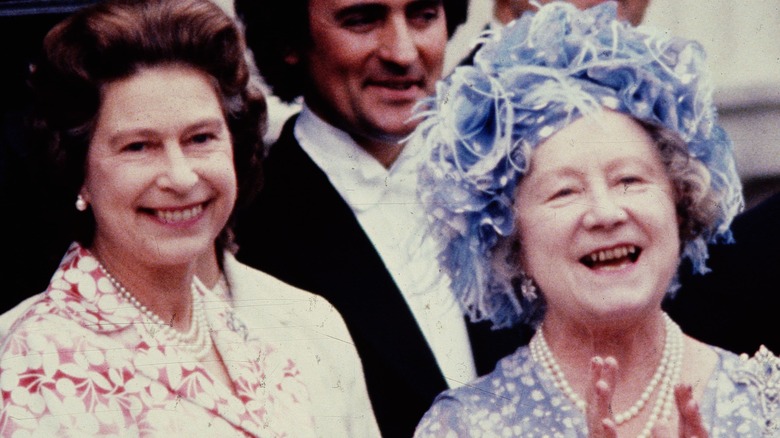 Graham Wiltshire/Getty Images
Queen Elizabeth's mother, born as the Honourable Elizabeth Angela Marguerite Bowes-Lyon, died on March 30, 2002, but when she was alive, she and the Queen were quite close. In fact, the two women spoke every single day.
According to a report from PopSugar, the Queen and her mother had an extremely deep connection with one another, especially after the Queen's dad, King George VI, died in 1952, and were known to bond over their love for racing horses. The mother was also said to be someone that the Queen often confided in. So, when she died at the age of 101, it was no surprise to see the Queen honor her legacy with a rare televised statement.
"I count myself fortunate that my mother was blessed with a long and happy life," the Queen said, via People. "She had an infectious zest for living, and this remained with her until the very end. I know too that her faith was always a great strength to her."
Queen Elizabeth's mother taught her to be courageous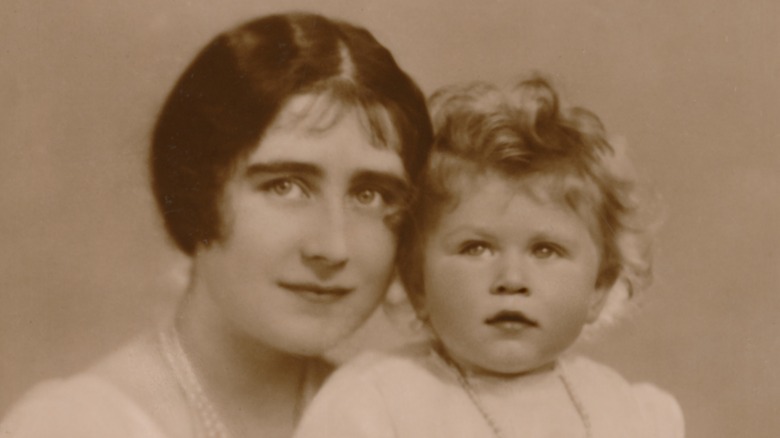 Print Collector/Getty Images
People went on to reveal that during her speech for her mother, Queen Elizabeth spoke of the way in which her mother influenced her life, noting that she was full of examples of "courage and service as well as fun and laughter." She added that while her then-upcoming funeral would be filled with sadness over the loss, she hoped mourners could instead focus on the "warmth and affection of people everywhere," noting that the love she gave to others should continue to inspire.
According to Royal.uk, the Queen Mother, as she was referred to, grew up in Hertfordshire in a country home shared by her parents and married her husband in 1923. Three years later they welcomed Queen Elizabeth, and four years after that Princess Margaret arrived.
During her time as Queen, she was involved in some 350 organizations and held a number of titles, including Commandant-in-Chief of the Army and Air Force Women's Services, and for Women in the Royal Navy. She was also the President of the British Red Cross Society, the Commandant-in-Chief of the Nursing Division of the St John Ambulance Brigade, and the Colonel-in-Chief of numerous overseas regiments.