The Heartbreaking Photo Of Prince Charles At Philip's Funeral We'll Never Forget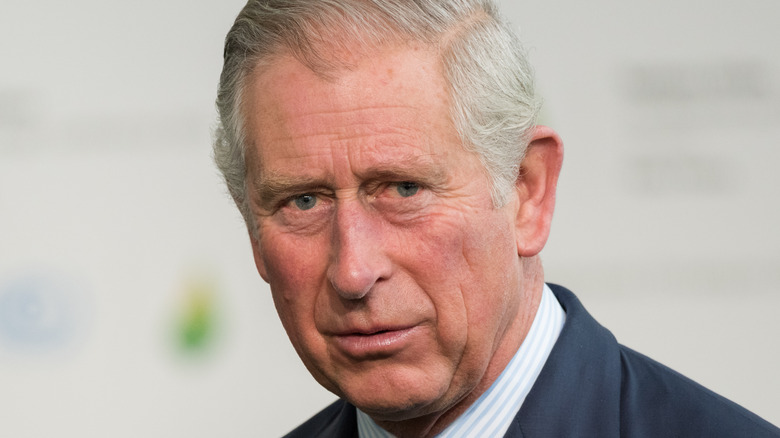 Shutterstock
There was a time when the world thought the relationship between Prince Charles and his father, Prince Philip, was strained — and that was likely down to a 1988 biography by Penny Junor, who said that the Duke of Edinburgh "had a very difficult relationship with Charles," and that "they didn't speak to each other as normal father and son." In a separate narrative which was featured in the television documentary Prince Philip – A King Among Princes, the Duke reportedly found his oldest son to be "slightly exasperating" (via The Independent).  
Yet, during the early days after Prince Philip was admitted to hospital, it was Prince Charles, Prince of Wales, who was seen visiting his father. As VOA reported, Charles stayed for more than half an hour. And it was Prince Charles who first appeared in public after the death of his father was announced, to pay tribute to a man he referred to as "dear papa," and described as a "very special person who... above all else would have been amazed by the reaction and the touching things that have been said about him" (via BBC). 
Viewers were moved by images of Prince Charles in tears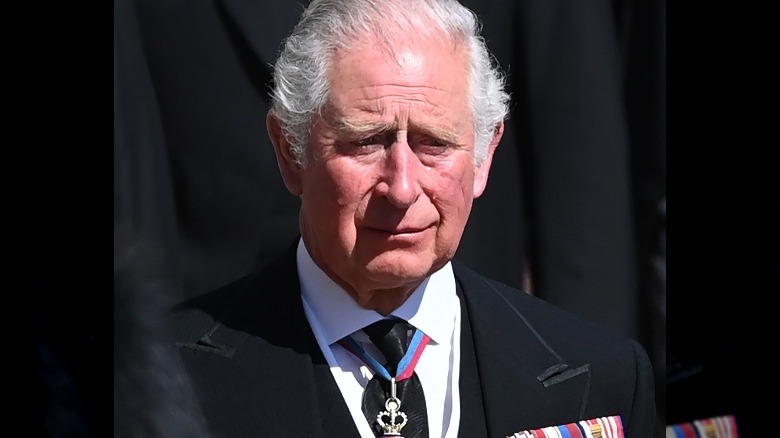 Leon Neal/WPA Pool/Getty Images
No matter what royal experts might have said in the past about the relationship between Prince Philip and Prince Charles, Charles' grief was evident for all to see, and it was the image of Queen Elizabeth II and Prince of Wales breaking down that those who watched the funeral were moved to see. 
"Prince Charles in tears and 94-year-old queen having to sit alone at the funeral of her husband of 73 years. That was hard to watch," noted a member of the Twitterverse who had tuned in to watch Prince Philip's moving service. Another tweeted: "It was heartbreaking [to] see the Queen Elizabeth, Prince Charles and Prince William faces at the funeral. Above all they are family, it was very deep. It was a beautiful and emotional farewell"
Prince Philip was laid to rest in a simple funeral attended only by close relatives.