Prince's Kiss Lyrics Explained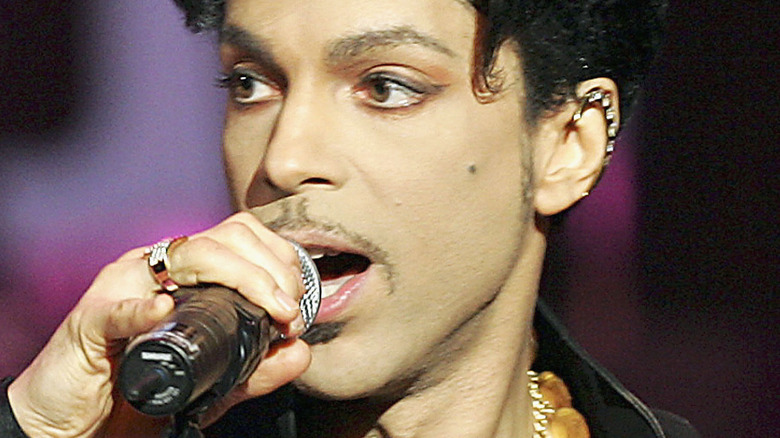 Kevin Winter/Getty Images
These days, it's pretty common to hear songs that advocate for women to acknowledge their individual beauty, from Bruno Mars' "Just the Way You Are" to One Direction's "What Makes You Beautiful." This wasn't really the case in the 1980s, however (via MEL Magazine), but Prince challenged that then-status quo, releasing "Kiss" on Feb. 5, 1986.
The funky hit song, with its catchy beat and its progressive message, caught on quickly. According to Story of Song, the lyrics of "Kiss" tell women that it doesn't matter if they're rich or popular for him to be attracted to them. All he wants is their time and affection. This was just one example of how Prince pushed the socio-political boundaries, already back in the '80s. As the late singer crooned, "Women not girls rule my world / I said they rule my world / Act your age, mama; Not your shoe size / Maybe we could do the twirl." Prince was looking for someone genuine, who didn't feel as if she had to be someone else to get his attention or time.
Interestingly, according to Far Out Magazine, Prince almost didn't sing his now iconic song. The singer-songwriter originally demoed the song for a funk band called Mazarati, but then reclaimed the song after liking the end result. Prince released "Kiss" as the lead single of his album Parade.
The controversy behind Prince's Kiss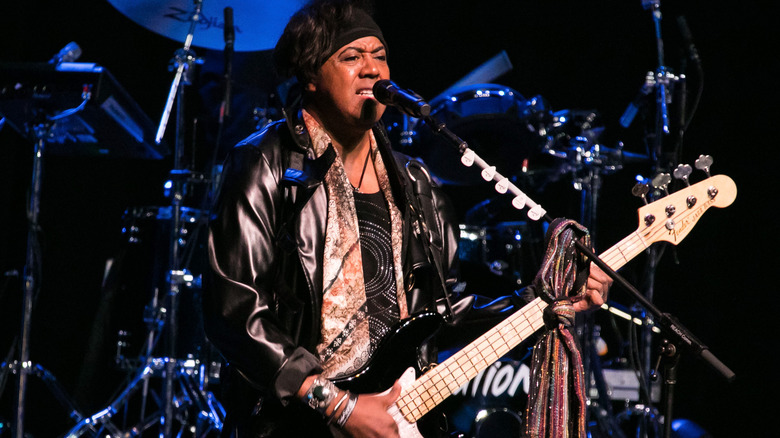 Scott Legato/Getty Images
Per Far Out Magazine, Mazarati founder Brownmark used to be in Prince's touring band, The Revolution. Brownmark asked the "Purple Rain" singer if he had any spare songs that Mazarati could take. Prince recorded a demo tape of "Kiss" and gave it to Mazarati for their debut album. Brownmark and Mazarati producer David Z revised the demo, adding a funk rhythm to the song. Prince loved the revised version so much that he took back the single and made it his own, replacing the lead vocals, without consulting Brownmark.
According to an interview with Funktopia, Brownmark said, "He not only did the change, but he took the bass out, he put a guitar riff in there, but he also put his voice on it. He started singing the song and he left Mazarati's background vocals on it." He claims in the interview that he wrote "Kiss" on his own and not alongside Prince, contrary to popular knowledge. Far Out Magazine reported that Prince agreed to provide Brownmark with a writer's credit in exchange for the song.
"Where it got getting really sore for everybody is because we never got paid for it. We never got royalties for it. We never even received credits for it. He just kind of stiffed us," added Brownmark. Brownmark insisted that he stayed friends with Prince telling Funktopia, "He didn't want me running around telling people that I did that for him. And I never did that. I never told people that I wrote 'Kiss.' I told them that I co-wrote it with him..."