The Easiest Updos For Wavy Hair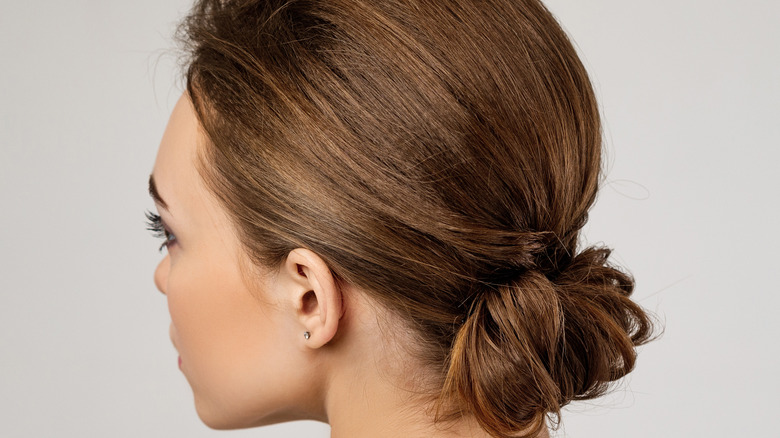 Shutterstock
A middle ground between curly and straight, wavy hair can be somewhat of a nuisance. While it is more low-maintenance than curly hair, it can be still hard to maintain, especially if you don't know how to take care of it. Luckily, there are several easy do-it-yourself hairstyles that any wavy-haired girl can perfect.
For example, according to StyleCraze, one hairstyle is the two-braid bun updo. It only requires six steps and four products — hairpins, elastic bands, comb, and hairspray, the outlet reported. First, per StyleCraze, separate your hair into sides as if you were making a half ponytail. Braid each side till the end, making sure both braids are loose but secure. Next, take both of the braids and wrap them around a bun in the back, securing it with pins, a rubber band, and hair spray. That's it! Wasn't that simple?
Other easy updos for wavy hair are a folded ponytail, curly top knot, and a scarf bun, per StyleCraze. Each of these hairstyles requires little to no effort and are the perfect hairdos for the summer — stylish but simple looks.
Wearing updos can protect wavy hair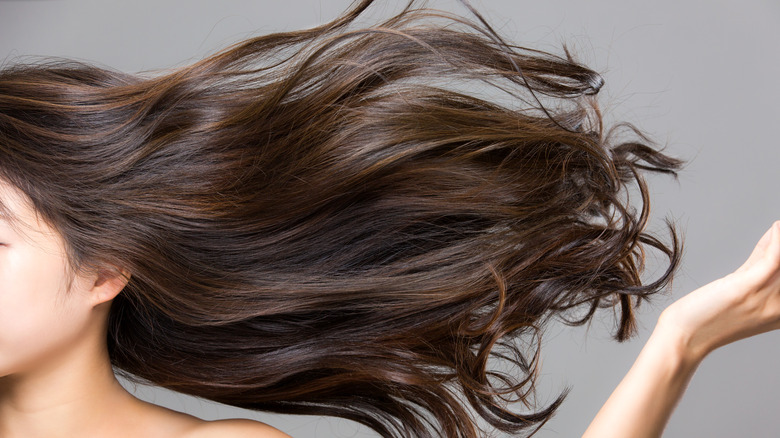 Shutterstock
Having wavy hair can be really challenging, especially since your hair can be so unpredictable. According to haircare brand, DevaCurl, wavy hair can venture between looser, gentler curls, or more weighted down waves. Both wave types require different maintenance, the outlet reported. Thus, taking care of your wavy hair, especially if you don't know what waves you have, is a challenge.
Luckily, according to Byrdie, some updo hairstyles can protect your wavy curls. One style in particular is the sleek updo — a simple, easy, and stylish hairdo for the summer. The outlet said that this hairstyle requires only five steps — brushing your hair into a smoother texture until it's ready to put in a ponytail. Next, divide the ponytail into two sections and twist each section into a makeshift bun. Then, secure the bun with hair clips, per Byrdie. If you really want to spice this hairstyle up, use a colorful scrunchie instead of a plain rubber band.
Byrdie also recommends trying a messy half-bun and a french twist for any wavy, curly-haired girl. Just because you have wavy hair doesn't mean you can't still look good. These hairstyles prove that.