How These Cities Turned Their Area Codes Into Actual Holidays
If you're not from the city of Milwaukee or its surrounding suburbs, then you might think that April 14 is a date with no special significance. If your area code starts with 414, though, you know it's time to show your civic pride and celebrate Milwaukee Day. Annual festivities typically include performances, special shopping and food deals from local eateries such as Egg + Flour, the restaurant owned by Hell's Kitchen contestant Adam Pawlak, and, of course rooting for the Brewers to beat the Cubs, as always.
While all Milwaukeeans (except the Chicago transplants) would be loathe to admit it, their city day isn't the biggest and best-known. That honor goes to Chicago's 312 Day, worthy of a write-up in Forbes, and the only holiday known to be founded by a brewery (Chicago's Goose Island, home of 312 Urban Wheat Ale). Detroit, another Midwestern metropolis, has its 313 day (via Detroit Metro Times), while St. Louis holds the distinction of a dual-purpose day. While March 14 is traditionally celebrated with a slice of pie for Pi Day, St. Louisans may add a plate of toasted ravioli and a slice of gooey butter cake in honor of their 314 area code (via KMOV-4).
Area code days aren't just a Midwestern thing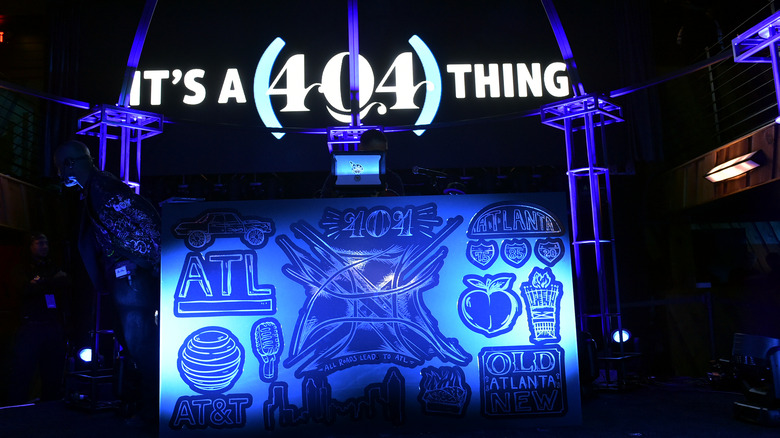 Moses Robinson/Getty Images
City days based on area codes haven't caught on everywhere –- February 13 doesn't mark 213 day in Los Angeles, nor has February 2 been re-dubbed 202 day in the District of Columbia (perhaps D.C. residents fear having to repeat the Groundhog Day festivities over and over again). Out in San Francisco, however, their area code –- 415 — just so happens to be the date of the city's incorporation. According to FunCheapSF, San Francisco is about to celebrate its 171st birthday, which may make 415 the oldest area code day of all as it predates the telephone itself. In New York, 212 day celebrates the historically Black mecca of Harlem, birthplace of its namesake Harlem Renaissance, with recent February 12 festivities (via Do NYC) including local luminaries such as A$AP Rocky and Dapper Dan. In contrast, March 3, Denver's 303 day (via KDVR), may be celebrated by shoveling 3.03 feet of snow off the sidewalk. Southern states are also in on the fun — the Atlanta Journal Constitution says their city claimed April 4 as 404 Day back in 2012, while May 1, 2021, will be Little Rock's 1st 501 Day (via Downtown Little Rock).
Not every area code has an analogous date, but a surprising number of them do. Perhaps more cities will catch on and establish their own holidays ... except Hartford, Connecticut, a city that Area Codes Help says is saddled with both 860 and 959. Sorry, Hartford!