The America's Next Top Model Confessional Secret You Weren't Supposed To Know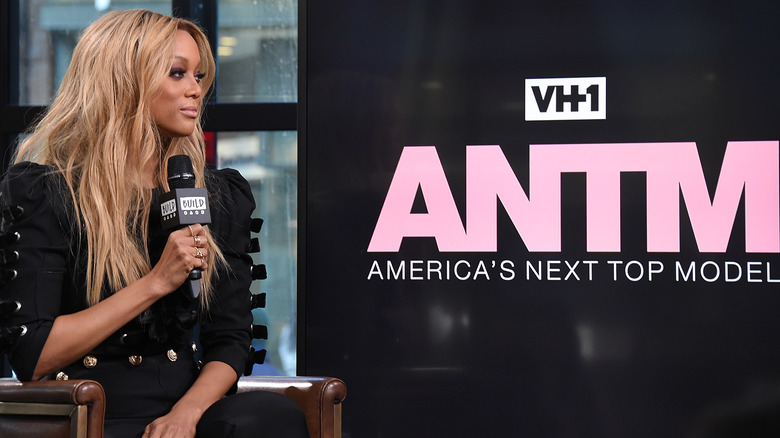 Michael Loccisano/Getty Images
America's Next Top Model launched all the way back in 2003, and any show that's been on TV as long as it has — reality or otherwise — will understandably attract more than its fair share of behind-the-scenes gossip. Particularly considering just how many models have matriculated at ANTM, the fact there aren't more scandals associated with the hit competition show is pretty remarkable. Still, as Screen Rant details, there are plenty of dirty little secrets the makers of the show, and indeed host Tyra Banks, don't want us to know. For instance, several previous contestants and even winners aren't on good terms with Banks. 
Others find it difficult to get work even after being crowned their season's eponymous Top Model. In fact, according to former judge and supermodel in her own right, Paulina Porizkova, the show simply doesn't produce models who are good enough to compete in the cutthroat fashion world. One of the least surprising revelations, of course, is that the contestants are completely cut off from the outside world during their time on the show, foregoing phones, internet, and TV. However, this newly revealed secret about the so-called confessional room puts the stress of being on ANTM into stark relief. 
The confessional room was barely bigger than a closet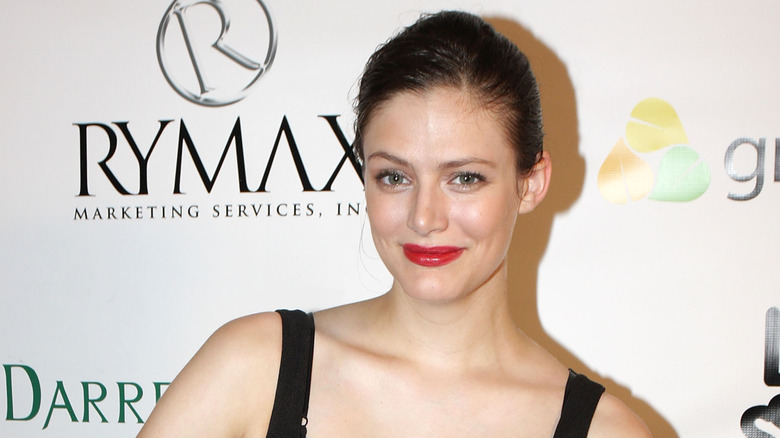 Jerritt Clark/Getty Images
Sarah Hartshorne, who placed eighth during cycle 9, spilled the tea on her popular TikTok account about what really goes on behind closed doors. In a post about confessionals, the former reality star revealed that the room in which models were tasked with sharing their deepest feelings about the competition — and, more importantly, the other women — was little more than a closet with a camera and some chairs set up inside. Contestants could venture in alone, or together, but "the rule was you had to spend five minutes in the confessional room every day," (via TikTok). As a result, regardless of how exhausted the ANTM stars were, they couldn't actually go to sleep until their confessionals were done. 
Although Hartshorne admitted she hated doing them at first, the former model soon realized the confessional room was the only place to get some peace and quiet in the house. As a result, she soon began spending hours "in there reading or meditating." Unfortunately, that meant someone eventually had to check all of the footage to ensure Hartshorne hadn't said something useful during confessionals which, per the lady herself, she "absolutely never did, not once." The ANTM alum previously opened up to Bustle about her time on the show, describing it as an experience "too big to be summarized by any one adjective. It was more than crazy, fun, stressful, or bizarre. It was ALL of those things."