Who Is Married At First Sight: Unmatchables Contestant Danielle?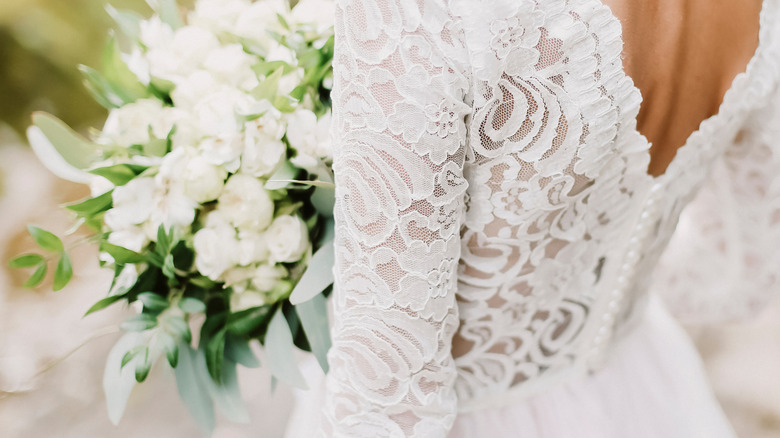 Shutterstock
Married at First Sight fans unite! The brand new spin-off Married at First Sight: Unmatchables is just days away, premiering this very Wednesday, April 21, at 10 p.m. ET/PT on Lifetime (via US Weekly). In case you missed it, this MAFS series is set to follow 16 applicants from previous seasons who didn't make the cut and were considered "unmatchable." And if you've caught the trailer, you'll know that as per usual we're in for a wild, wild ride. 
As Gena McCarthy, EVP of development and programming at Lifetime Unscripted said in a statement (via Realscreen), "Married at First Sight: Unmatchables is an exciting new member of our Married at First Sight family." As she explained, "Each season we see so many amazing, complex and charming people that apply for the main show, but we simply can't match everyone. Unmatchables allows these people a shot at love following our expert-led interventions and transformations." One of those people this season will be Danielle.
Danielle is set to cause chaos on the first season of Married at First Sight: Unmatchables
One contestant that already has us talking is 29-year-old Danielle, who "believes the Earth is flat and monogamy is a scam," as reported by Distractify. According to Reality TV World, she's got somewhat of a wandering eye (which explains why she hasn't settled down yet) and only wants the best of the best in every aspect of her life (especially her partner that she is yet to meet).
But as Dr. Viviana explains in the promo, "If you're not ready to be monogamous, you need to keep that expectation open and honest" because otherwise you're just going to continue to be unmatchable (via US Weekly). We've got a feeling that when it comes to Danielle, we won't be able to look away from her scenes in Married at First Sight: Unmatchables, to see what she will do next. Here's hoping she gets her happily ever after.