The Truth Behind David Of David's Bridal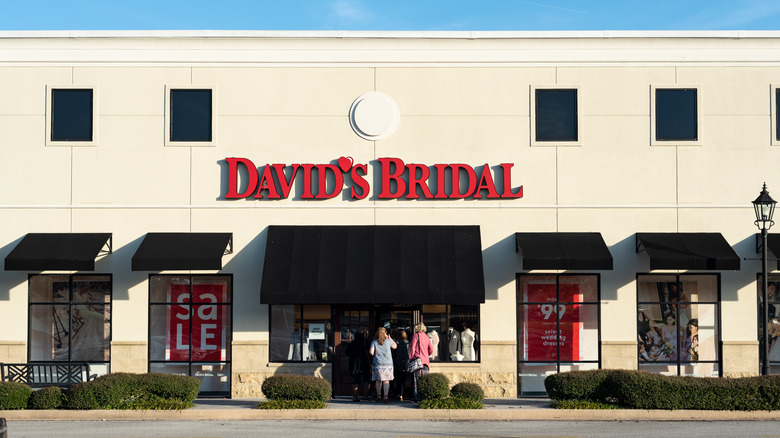 Shutterstock
David's Bridal has become a household name around the world, known for its large selection of wedding gowns, prom dresses and other formal attire. There are currently more than 300 David's Bridal stores across the U.S., Canada, and U.K., as well as franchise locations in Mexico. According to the company website, one in three brides in the U.S. say yes to the dress at a David's Bridal location. In fact, former Miss Universe Demi-Leigh Nel-Peters wowed in a custom David's Bridal gown when she married Tim Tebow last year.
But not many people know about the "David" behind David's Bridal. That would be David Reisberg. Born in Pittsburgh, Pennsylvania, Reisberg served in World War II, according to his obituary in the Sun Sentinel (via Legacy). After the war, he moved to Fort Lauderdale, Florida. In 1950, he opened David's Bridal, running that one store for more than 20 years before selling it to Florida businessman Phillip Youtie (via Insider). While Youtie had big plans for the store, opening 18 more bridal salons throughout Florida from 1978 through 1988, Reisberg took his career in a completely different direction as "a successful realtor for the next 30 years."
In addition to his business success, Reisberg was also "a devoted husband, father and grandfather (via Legacy)."
David's Bridal has been in business for over 70 years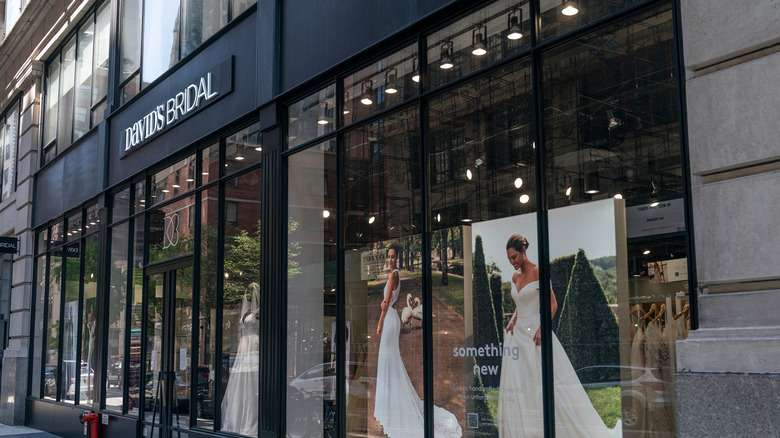 Shutterstock
David Reisberg probably never imagined how successful David's Bridal would become. In 1990, Phillip Youtie, along with a business partner, opened the first David's Bridal Warehouse in Hallendale, Florida (via Insider). In 1999, the company went public for $100 million, and one year later it was acquired by May's Department Stores for $436 million, according to The Wall Street Journal. In 2012, Clayton, Dubilier & Rice purchased David's Bridal, with the company valued at $1 billion at the time.
Last year, David's Bridal celebrated its 70th anniversary, dressing more than 35 million brides, bridesmaids, mothers, and grandmothers of brides and grooms.
"This is a brand with deep history, heritage, and legacy," Jim Marcum, Chief Executive Officer of David's Bridal, said in a press release. "A brand so committed to their customer, so passionate about giving her the best experience possible, so dedicated to celebrating her and being by her side every step of the way. I am immensely proud of what we have been able to accomplish with her mind. From changing policies to better serve our customers, to investing in digital and technological advancements, acquisitions, large scale partnerships, and in-store developments and expansion, I am so proud at how far we have come, and incredibly excited for what's next."