Jill Duggar's 'Obedience Game' Is Raising Eyebrows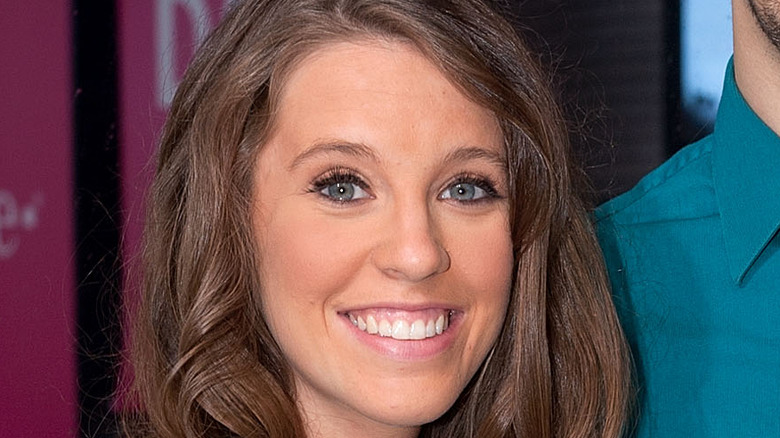 D Dipasupil/Getty Images
What parent doesn't dream of having children who help around the house and don't talk back? It seems like an impossible dream some days, but Jill Duggar Dillard thinks she has the secret. The former Counting On star is teaching her two young sons, Israel and Samuel, a technique her own mother used to keep her 19 children in line.
In an Instagram Story shared on April 19, 2021, Dillard shows the boys playing what she calls "the obedience game." As they sit on a mat, she tells the young boys, "You, Israel, you go touch the couches and the piano bench in the living room and come back." The children are expected to say, "Yes, ma'am," follow the command and hurry back to the mat. Israel does as he's told, but Sam is in a mischievous mood, running off without saying the all-important words. Jill chides him playfully, "You didn't say 'Yes, ma'am!' You're not going to be able to play. I'm not going to give you another assignment."
Jill writes that her boys love the game, and that "we used to play this growing up too." But while it seems like a fun entertainment, there's a purpose behind it that may not be as innocent as it seems.
This "game" teaches children never to say no to their parents
As reality blogger Katie Joy took to her Instagram to share that the "obedience game" is a technique promoted by Michelle Duggar in one of her books. "God wants us to obey Him joyfully, and parents want the same thing for their children," Joy wrote in the caption, quoting the book. Michelle taught her children that they were not only expected to do as they were asked, they had to do it immediately and without a word of complaint. Joy noted, "Children should develop critical thinking. Not be manipulated through these games."
To fans of the show, it may seem surprising that Jill would be carrying on the family tradition, given that she and husband Derick Dillard are estranged from her parents – in part because of the restrictions she lived under when she was at home, via In Touch Weekly. It would also seem that a child conditioned never to say "no" to an elder may be vulnerable to abuse, as Jill was when she was inappropriately touched by her older brother as a girl. 
While some commenters disagreed with Joy's concerns, others were worried about the message Jill is giving to her two sons. A woman describing herself as a "survivor," commented, "I was raised with the blind obedience method. All it did was create issues for me later in life when it came to boundaries and learning to function in the real world as an adult."