The Special Place Queen Elizabeth Sought Solace After Prince Philip's Funeral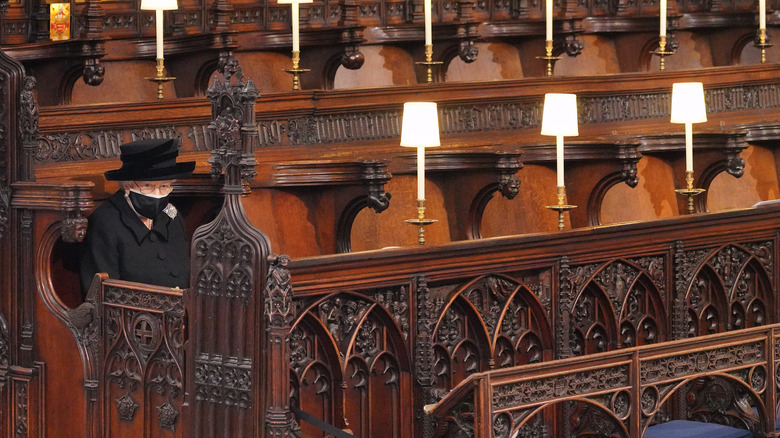 Wpa Pool/Getty Images
The world watched as Queen Elizabeth sat alone in a pew at St. George's Chapel, mourning the death of her husband Prince Philip at Saturday's televised funeral. And, we were all a little heartbroken for her. But, in keeping with COVID-19 restrictions, the monarch could only sit with members of her own household for the service — and sadly, hers had passed away.
Following the service, you may have wondered what Queen Elizabeth did. Was she in the company of her family perhaps, with Prince Harry having flown across the ocean to be at his grandfather's funeral? Reportedly there was a reunion of the royal family. But there was another place the 94-year-old — she turns 95 on Wednesday — sought solace after saying goodbye to her husband of almost three quarters of a century.
This place holds special meaning for Queen Elizabeth, and it's somewhere she prefers to go by herself — yes, even after sitting alone at Prince Philip's funeral, and facing her first days in 70 years as the monarch without her husband by her side (via ABC News).
Who in Queen Elizabeth's life provides her the most comfort may surprise you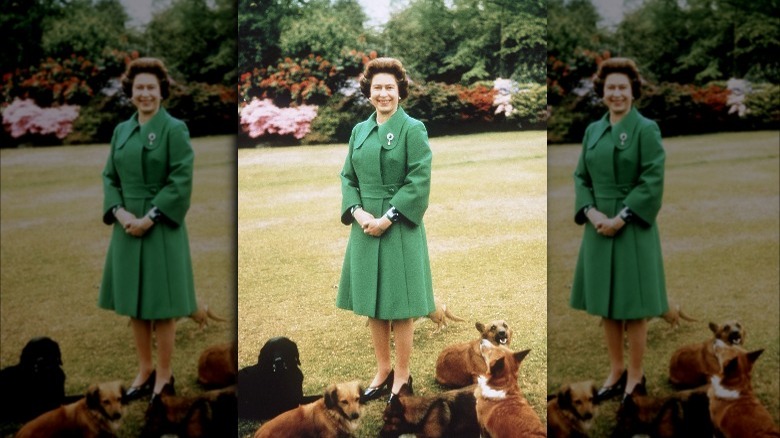 Anwar Hussein/Getty Images
The next day after Queen Elizabeth attended Prince Philip's funeral, she reportedly drove alone to Frogmore Gardens, near Harry's temporary home base of Frogmore Cottage, in Windsor (via The Sun). This spot is somewhere the sovereign has long enjoyed visiting solo to walk her beloved dogs, her corgis, of which she has owned at least 30 during her time on the throne (via Marie Claire).
The Sun reports that her dogs will bring her much comfort as she grieves her husband, and that Frogmore Gardens is where the monarch is likely to go on her birthday — with her dogs, of course. At this time, Queen Elizabeth reportedly has two corgi puppies, and a dorgi — a corgi and dachshund mix — named Candy (via The Washington Post).
Meanwhile, the Mirror reports Queen Elizabeth also drove to Frogmore Gardens before the funeral on Friday, in the same green Jaguar, to walk her dogs and likely reflect and be alone.