The Surprising Thing Margot Robbie Hates Doing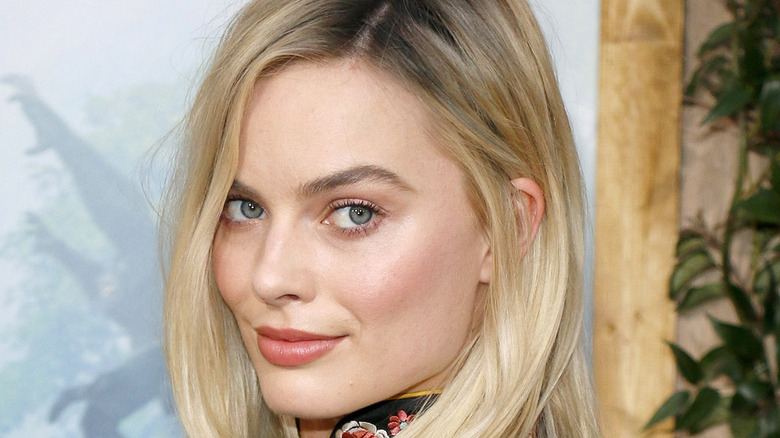 Shutterstock
Margot Robbie is an actress known for roles in films such as The Wolf of Wall Street, I, Tonya, and Mary Queen of Scots, and she also plays Harley Quinn, a DC Comics character (via IMDb).
As one might expect, a lot of hard work goes into portraying superheroes and supervillains like this one. According to Men's Journal, Chris Hemsworth, who plays Thor, does barbell curls, legs raises, and workouts with medicine balls and resistance bands. Kumail Nanjiani, who will play Kingo in Eternals, worked with a trainer, a nutritionist, and other specialists "almost every day" while filming. Brie Larson, who is now Captain Marvel, does 275-pound hip thrusts and pushes a 5000-pound truck for 60 seconds. Michael B. Jordan, who plays Killmonger, does bench dips, triceps pulldowns, dumbbell kickbacks, barbell curls, bent-over rows, and squats. 
So how does Robbie get and stay in shape for the Suicide Squad/Harley Quinn movies?
Margot Robbie prefers enjoyable workouts when preparing for roles
Margot Robbie first introduced her version of Harley Quinn to the world in Suicide Squad in 2016. She'll also appear in the films sequel, which is slated to be released sometime in 2021. She was also in Birds of Prey in 2020, and already, an untitled Joker/Harley Quinn project and a Gotham City Sirens film have both been announced.
While many other stars who play superheroes and supervillains lift some serious weights when getting ready for these roles, Robbie is not really one of them. "I found boxing sessions and fighting practice for Suicide Squad really fun but quickly realized I wasn't so much a fan of lifting weights. When I'm not preparing for a role, I prefer to do workouts I really like, such as dance classes or playing tennis with friends," she told Australian Women's Health.
Whatever her strategy, it must be working, as she pulls off this character quite well and is giving fans much more to look forward to and enjoy!