Bad News For Zac Efron And His Girlfriend, Vanessa Valladares
Just when you thought 2021 was the year of love and blossoming celebrity couples, a devastating breakup happens. This time, it's with Disney alum Zac Efron and aspiring Australian model Vanessa Valladares. It's true, after 10 months together, the couple called it quits (via Page Six). According to Daily Mail, Efron was the one to split from the Australian beauty after their whirlwind romance.
What's even more depressing is that the way they met was something out of a Zac Efron romance movie. The pair met while Efron, 33, was in New South Wales, working on some film projects. Efron met Valladares, 25, back in June while she was a waitress. However, headlines went crazy when it was revealed that she quit her job to spend time with the hunky star (via Daily Mail.) With a beginning to a love story like that, that makes this breakup hurt even more for all of us.
After 10 months, Zac Efron and Vanessa Valladares split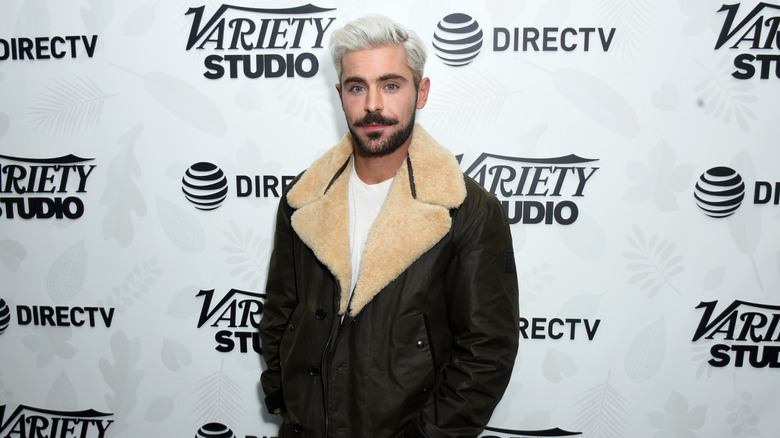 Vivien Killilea/Getty Images
Throughout their 10-month romance, it was all adventure and Instagram photoshoots in sunny Australia. The aspiring model and former waitress was photographed with the movie star all throughout their travels in the land Down Under. While they were pretty private about most things, they gave fans just enough to swoon over now and then. It got pretty serious at one point, with Zac Efron looking to stay in Australia permanently and Vanessa Valladares throwing an amazing, star-studded birthday bash this last year for him (via E! Online). After that, they kept their romance quite low-key, with random outings being shot by the paparazzi. 
However, in November 2020, rumors swirled that the couple called it quits. Luckily, it was quickly thwarted a month later, as the couple were still on Cloud 9. Sadly though, this breakup now seems for real, and fans are mourning (via Cosmopolitan).