Who Is Married At First Sight: Unmatchables Contestant Chaz?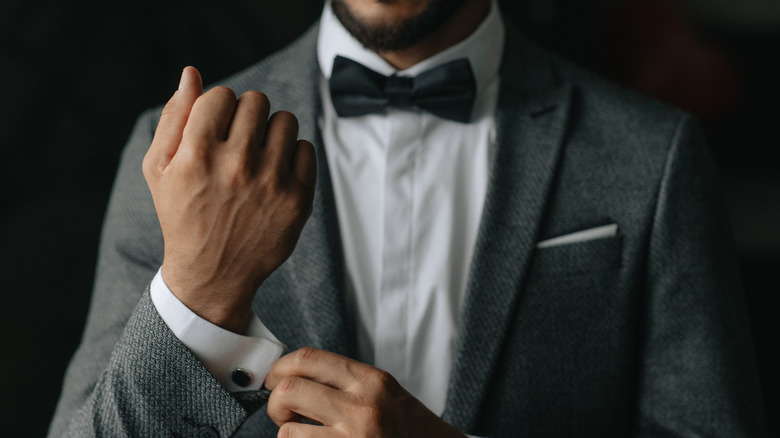 Shutterstock
Thousands of singles applied to "Married at First Sight" throughout the show's seven years, but only a few ended up saying "I do." Being rejected from the main show of the "Married at First Sight" franchise doesn't mean you can't find love on screen. The new spin-off, "Married at First Sight: Unmatchables," will feature past applicants who the experts considered "diamonds in the rough" and give them a second chance to find Mr. or Ms. Right. Different from "Married at First Sight," which starts off with weddings, the spin-off will only show the makeovers of the participants and their first dates with their potential lovers. Each self-contained episode will show the stories of two "unmatchables" as they become their best selves with the mentorship of experts Pastor Calvin Roberson and Dr. Viviana Coles. The spin-off hits a milestone, as it will feature the first same-sex couple of the franchise, per Distractify.
Chaz has a hard time getting into serious relationships
From trust issues to zero dating history, the sixteen bachelors have all sorts of problems and quirks that haven't allowed them to get into serious stable relationships, so now it will come down to deep reflection and love advice for them to find the one. Why is "Married at First Sight: Unmatchables" participant Chaz unmatchable? According to Ebony, the 30-year-old ICU nurse can't forge deep connections with his love partners and ends up getting into many superficial relationships. Physical appearance is really important to him, so anyone who makes the cut as his partner will have to be good-looking.
The experts wouldn't have chosen these participants if they didn't think they had a fair shot in amending their issues and finding love, so we can't wait to see what the future awaits for these couples.
"Married at First Sight: Unmatchables" premieres April 21 on Lifetime at 10 p.m. ET.